Virtual Gifts: From small seeds...
From small seeds mighty trees grow. Help plant and care for a new tree at Westonbirt.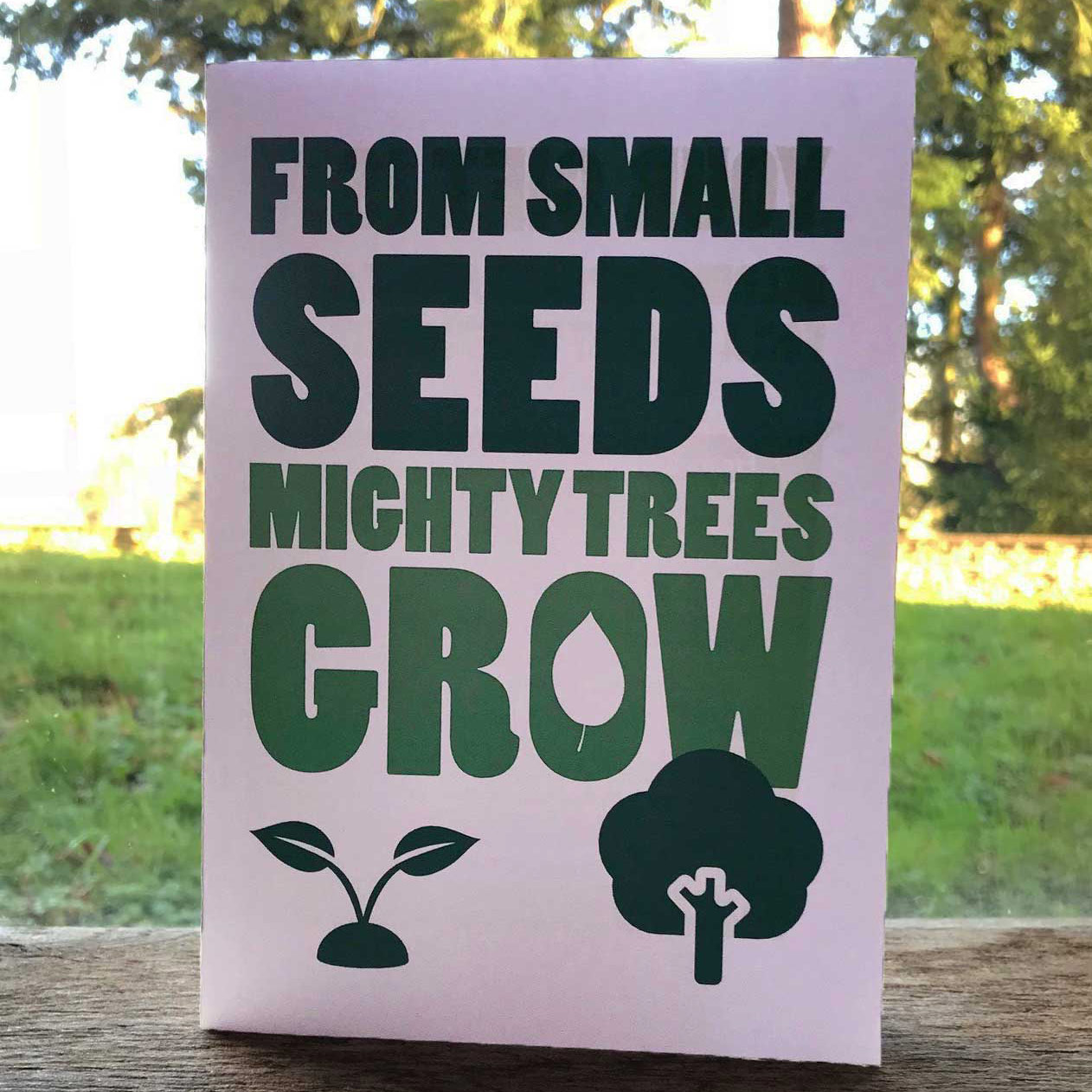 Whether a veteran oak or a young acer, every single tree starts its life as a seed. From its germination in Westonbirt's glasshouses, a sapling will travel throughout Westonbirt's propagation unit over several years.

Once a tree begins to establish it is moved from the glasshouses to the polytunnels and finally the shade house. Each stage is critical in a tree's development, allowing every specimen to become hardy and healthy before being planted out into the wider arboretum.
This gift is a great way to give something back to nature, supporting the care of Westonbirt's new trees.
All funds raised from this product will go to support Westonbirt's tree management and propagation programme.
Back to Virtual Gifts >>
Sending a Card
Give a gift that supports Westonbirt and see the power of giving in-action.
There are two ways to share your gift, so please select the one you want to use from your shopping basket.
1: We'll post a card direct: Send a personalised card directly to the recipient with your message included (please note this option is not available for Christmas card packs)

2: Send it yourself: We'll post the card or pack directly to you for you to write your own message before you send it on to the recipient
Shopping Basket

0