Support our young specimens
Propagating the arboretum's new trees requires a great deal of specialist equipment, some of which has now come to the end of its life. Currently, our entire drip irrigation system needs to be replaced. Please help us raise £5,000 towards this important work.
Your generous contribution will help to support Westonbirt's propagation and tree management programme. Thank you!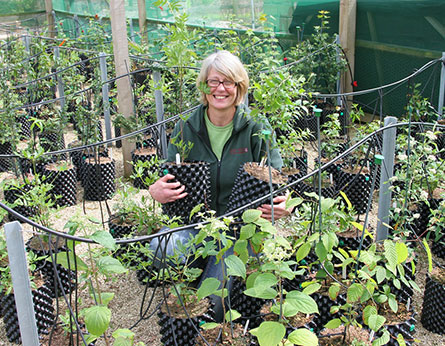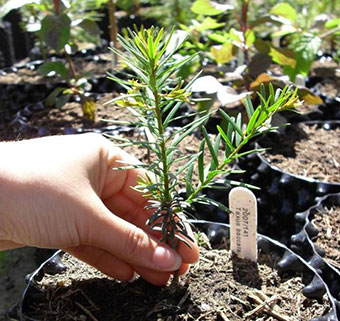 £20

A £20 donation could be contributing to a new batch of air pots, which ensures maximum aeration for healthy fibrous roots for our trees

£40

A £40 donation could be contributing to a new drip irrigation system throughout Westonbirt's propagation unit, keeping our saplings watered and healthy

£100

A £100 donation could contribute to where we need the most help in our propagation programme.
How you have helped so far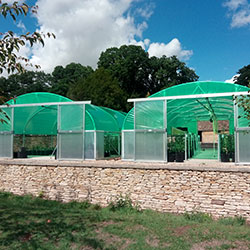 Have you spotted our brand new green polytunnel covers? We're thrilled to have upgraded these covers to help our trees become hardy outdoor specimens, before they're planted out in the arboretum. The green colour acts as a filter against the harshest sunlight, just in time for summer.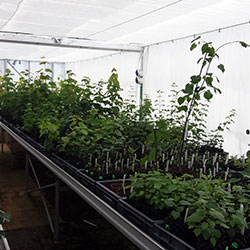 We're also pleased to have upgraded Westonbirt's shade house, with brand new shade screens. These adaptable screens insulate against heat and light and can be adjusted to match the changing seasons and weather conditions. Here trees can establish in the optimal environment, protected from the harsh stormy winters and blazing summers we've been experiencing.
Come and take a look on your next visit!
---
Please help us upgrade our equipment to ensure Westonbirt's saplings get the best start! Donate today

Your donation will support Westonbirt Arboretum's tree management and propagation programme.