Winter storm damage appeal
The last winter was certainly a long and turbulent one, with heavy snow and high winds causing disruption across the country. Whilst this was an inconvenience to many, at Westonbirt Arboretum the price paid was even greater.
Throughout the winter months, the arboretum experienced the worst damage in over ten years. The Tree Team were incredibly busy clearing up the extensive damage caused by snow, ice and high winds, and just when they were getting on top of the widespread debris, the bad weather once again reared its head, causing further devastation across the arboretum.
As the winter season ended and the damage cleared, the Tree Team's work continues by surveying the arboretum, planting new specimens to replace ones lost, and ensuring trees are in the best health to weather any future storms.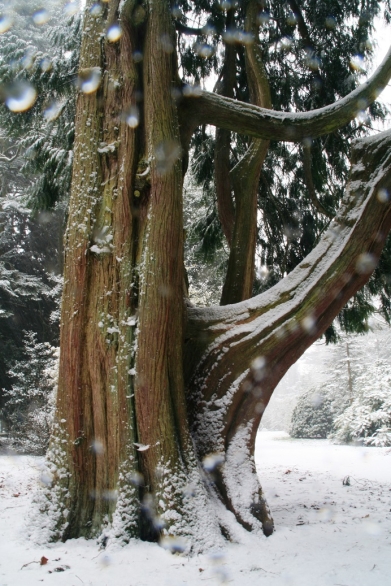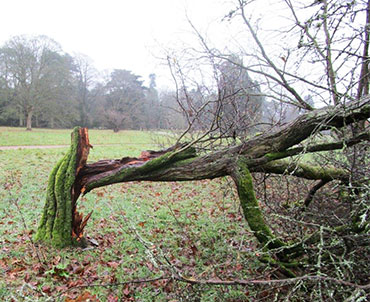 £50

A donation of £50 could contribute to essential clearing work after the widespread storm damage

£100

A donation of £100 could pay for the planting and care of a new tree out in the arboretum

£150

A donation of £150 could contribute to both, ensuring the continued maintenance and care of Westonbirt Arboretum
Several important specimens have been lost, perhaps the greatest of which was the magnificent Chinese red birch ( Betula utilis subsp. Utilis) on Circular Drive. This historic specimen was planted in 1938 from a cutting taken from an existing tree in the arboretum, which provided a direct link with the arboretum's Victorian roots.
The damage has been considerable, with over 135 separate specimens having been significantly damaged - these are trees that have been uprooted or experienced major limb failure. On top of this, there have been countless losses to branches across the arboretum, which those who have visited in the past months will likely have seen for themselves.
As a priority, the Tree Team have been quickly getting to work clearing debris that was covering paths and roping off any areas that have the potential to be unsafe for visitors. There are still many more months of work involved.
Not only will the tree team be working hard to clear the damage, but will be replanting new specimens. What this really highlights is the importance of having a permanent Tree Team onsite, able to react quickly due to their intimate knowledge of our living collection and dedication to the care of Westonbirt's trees.
We won't know the true cost of the damage until later in spring, when we can truly see how our trees have been affected.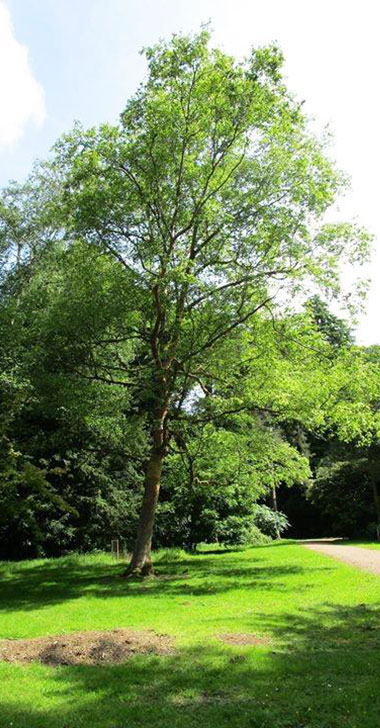 In the face of this extreme weather, please support Westonbirt Arboretum. Help us carry out the essential work needed to ensure the maintenance of this beautiful landscape so that you can continue to visit safely. Donate now
Your donation will support Westonbirt Arboretum's tree management and propagation programme.