Support our Westonbirt Wood Project
Have you ever thought about what happens to Westonbirt Arboretum's trees at the end of their life?
We think these magnificent specimens deserve to be celebrated, even when they're no longer viable as living specimens. This is why we're thrilled to have planning permission to convert the old cattle shed into a Wood Centre where our visitors can learn all about the journey of trees.
This new space will allow us to mill our own timber right here at the arboretum. Timber, furniture and handcrafted homewares will then be made available for sale to Westonbirt Arboretum visitors.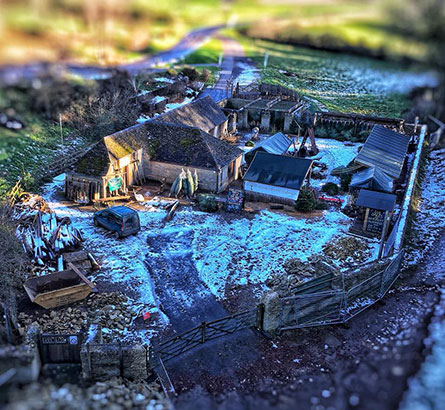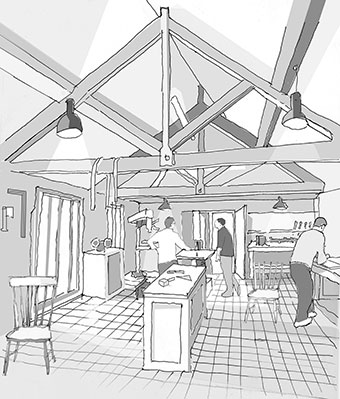 £25

A donation of £25 will help us to develop a shop where visitors to the arboretum can purchase handcrafted wooden items made from Westonbirt timber

£50

A donation of £50 could help expand the variety of wood-turning and craft courses available in the Westonbirt Woodworks

£150

A donation of £150 will help restore the heritage cattle shed, creating a new craft demonstration area, where skilled craftspeople will be seen performing their trade

£500

A donation of £500 could help to purchase a sawmill, allowing Westonbirt Arboretum to mill its own timber for the first time
Help us to complete the journey
The Westonbirt Wood Project will help to promote education, participation and conservation when it comes to timber and the journey of our precious trees
This £140,000 project will transform the old cattle shed to an area where the whole life cycle of a tree can be showcased and celebrated. Take a look at the stages needed to complete the Westonbirt Wood Project: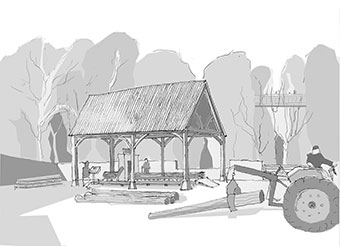 Stage 1: The sawmill shelter
One of two new barn structures in the yard will provide shelter to a sawmill. Purchasing a sawmill will allow the arboretum the mill its own timber, ensuring that magnificent specimens are utilised to their full potential.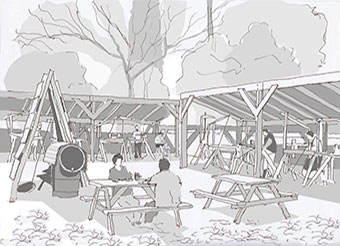 Stage 2: The timber barn
The second of two new barns will provide somewhere that milled and dried timber can be stored, providing flexibility over when it is used throughout the year, whether that's in construction projects or craft workshops.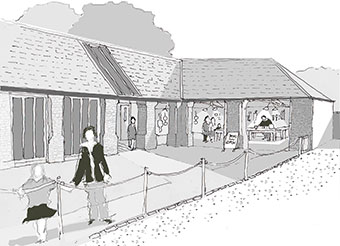 Stage 3: Roof restoration
Restoring the roof on the heritage cattle shed will create a brand new covered craft demonstration area. Here local craftspeople will be able to showcase their skills and the public will be able to view exciting demonstrations.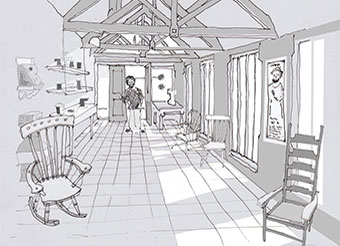 Stage 4: The shop
The storage barn will become a woodcraft shop and gallery space, where you'll be able to purchase handcrafted wooden items or even Westonbirt timber for use in your own craft projects.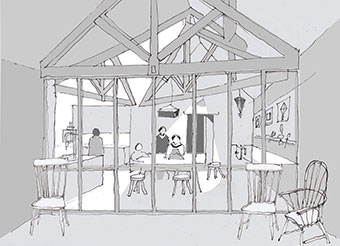 Stage 5: New courses
Westonbirt Woodworks will be expanding the variety of traditional craft courses run, so not only will you be able to learn how to make a chair using traditional techniques, but all sorts of other wood-turning and craft skills.
Learn more about our plans for this project
We are extremely grateful to all those who have donated to support this project so far. We would also like to recognise the Summerfield Charitable Trust for their kind grant of £10,000, making a substantial contribution to the ongoing development of the Westonbirt Wood Project.
---

The saw mill is shortly due to arrive and plans are well under way! Please donate and help us realise the full potential of Westonbirt Arboretum's trees and timber.
If you'd like to find out more please contact us at fundraising@fowa.org.uk