Legacies and In Memory
We're incredibly grateful to everyone who considers supporting Westonbirt Arboretum by remembering us in their Will.
As a charity, Friends of Westonbirt Arboretum relies entirely on income from gifts and membership donations. This means that your gift could make a real and lasting difference.

Would you like to support a specific area of work, such as propagation or community outreach?
Or perhaps you'd prefer to leave a general gift to support where need is greatest? We'll always do our utmost to accommodate your wishes.
---
Why not browse our legacy brochure to discover the difference you could make? If you'd prefer a paper copy, just let us know and we'll be happy to post a brochure out to you.

No matter what the size, a gift in your will can make a significant contribution to our work. Your gift will help to protect the arboretum, for both the environment and people.

---
Gifts in memory
If the arboretum was a special place for someone close to you, then you may wish to make a donation in their memory.
Get in touch to discuss how you can give to a specific area of work that meant something to them.

Inscribe a leaf to remember a loved one or a special memory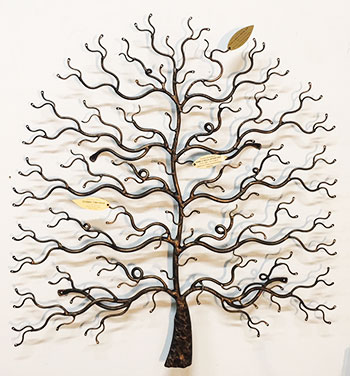 Leaves of life
A beautiful and meaningful way to celebrate, remember, or share something special
Or you can call the team 0300 067 3300

Cheques can be made out to 'FOWA' and sent to 'Friends of Westonbirt Arboretum, Tetbury, Gloucestershire, GL8 8QS'