Wolfson Tree Management Centre
After years of working from a small tractor shed, the Friends were able to raise funds to help create a new bespoke facility for the Tree Team, creating the Wolfson Tree Management Centre.

These two unique buildings were designed by BBC 2's 'How to build a £100k house' architect Piers Taylor, and constructed by specialist timber framers and volunteers using traditional techniques.
The Machinery Store was primarily built for practical storage and to provide space to maintain equipment. The innovative design used arboretum timber and locally sourced materials, including five twenty metre-long hand–hewn black pine trusses spanning the roof structure.
The smaller Mess Building was built almost entirely using timber from the arboretum. Oak from the coppiced areas from Silk Wood was milled onsite and used to create the cladding and roofing material. Volunteers helped in the construction of this building.
The buildings have been awarded regional and national awards from the Royal Institute of British Architects for design, sustainability and for client of the year.
Westonbirt's Curator Mark estimates that the new buildings save the team hours in time each day, which they used to spend collecting and transporting equipment between various locations.
Not only do the Tree Team have a central hub from which to work, but they also have a comfortable space for a well-earned rest and for team meetings. It's a far cry from their previous space!
The Wolfson Tree Management Centre has been nominated for various architectural awards, a true testament to the fantastic, practical spaces that have been created.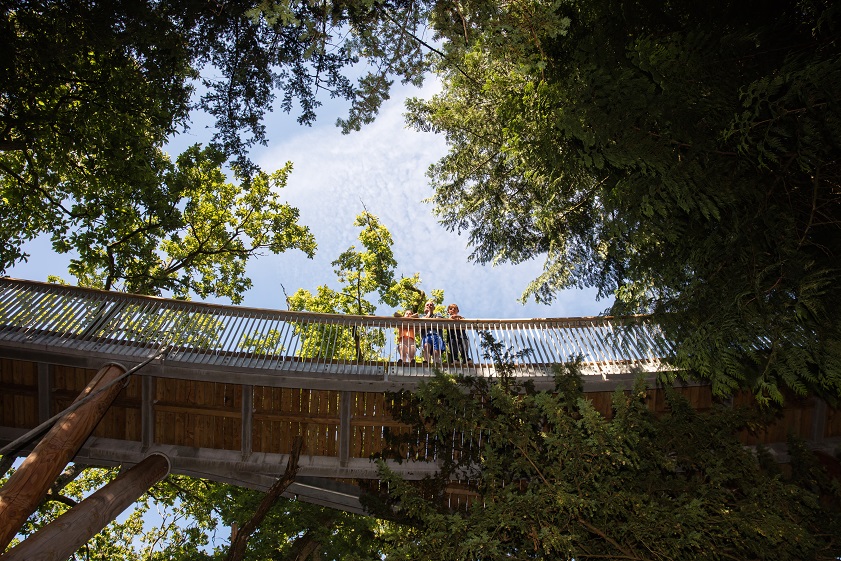 STIHL Treetop Walkway
The awe-inspiring, accessible walkway that takes you through the treetops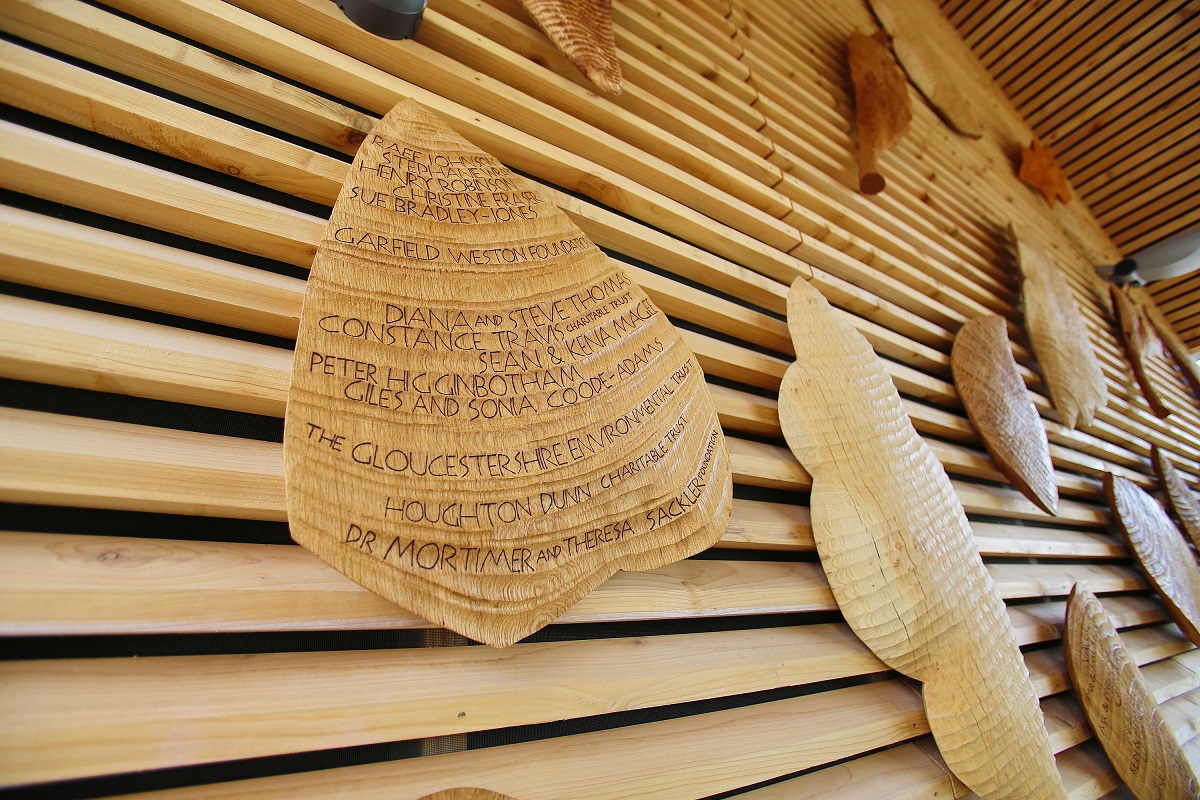 Our supportive funders
Our incredible funders were central to the Westonbirt Project's success