Westonbirt Woodworks
Have you ever wondered what happens to Westonbirt Arboretum's trees at the end of their life?

The Woodworks
We think these magnificent specimens deserve to be celebrated, even when they're no longer viable as living specimens. This is why we're thrilled to have started converting the old cattle shed into a Wood Centre where our visitors can learn all about the journey of trees.
This new space will allow us to mill our own timber right here at the arboretum. Timber, furniture and handcrafted homewares will then be made available for sale to Westonbirt Arboretum visitors.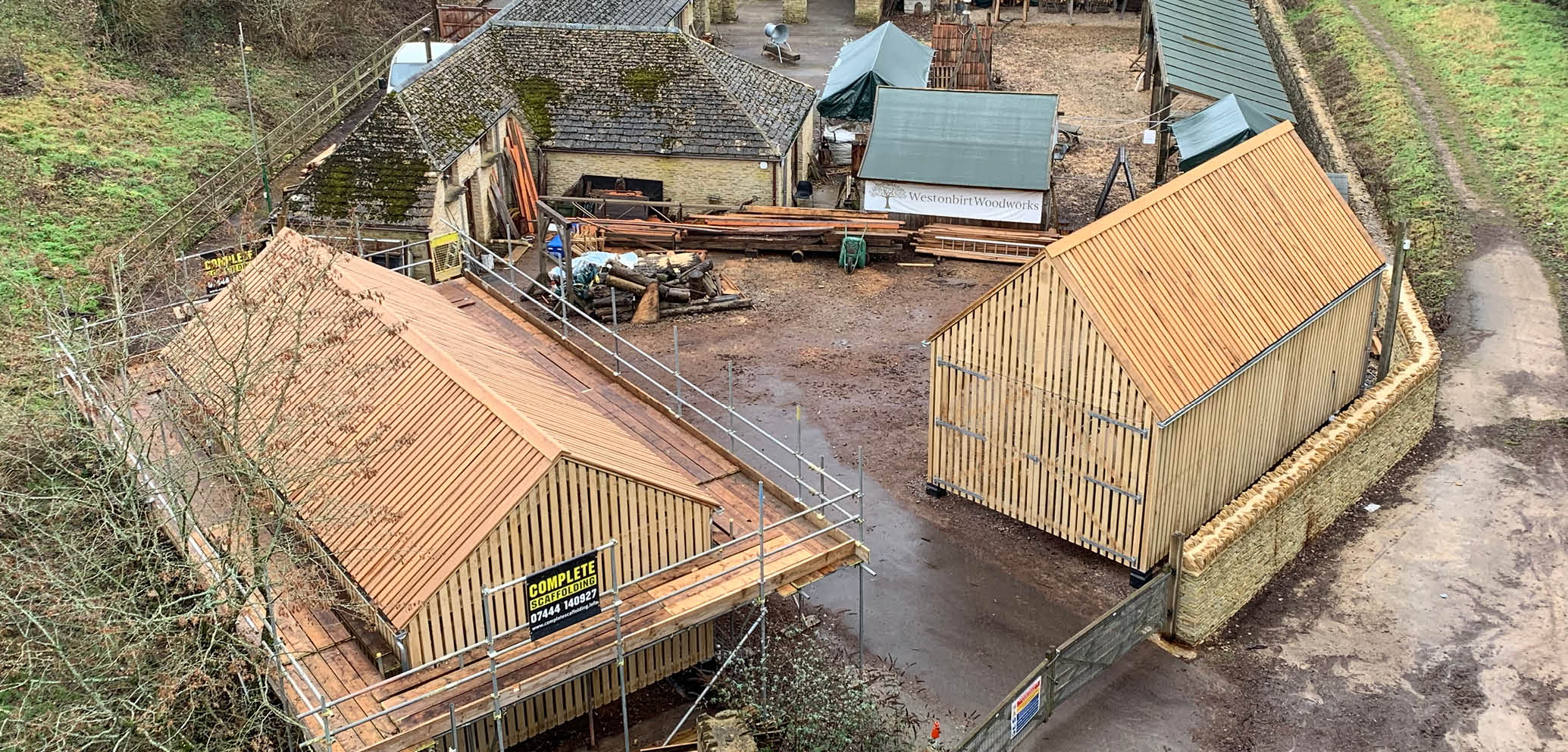 The sawmill shelter
One of two new barn structures in the yard provides shelter to a sawmill. Purchasing a sawmill allows the arboretum to mill its own timber, ensuring that magnificent specimens are utilised to their full potential.
The timber barn
The second of two new barns will provide somewhere that milled and dried timber can be stored, providing flexibility over when it is used throughout the year, whether that's in construction projects or craft workshops.
Roof restoration
We are now working on restoring the roof on the heritage cattle shed to create a brand new covered craft demonstration area. Here local craftspeople will be able to showcase their skills and the public will be able to view exciting demonstrations.
Look at the building developments going on as you walk over the STIHL Treetop Walkway.
The shop
The storage barn will become a woodcraft shop and gallery space, where you'll be able to purchase handcrafted wooden items or even Westonbirt timber for use in your own craft projects.
---
Take a woodworking course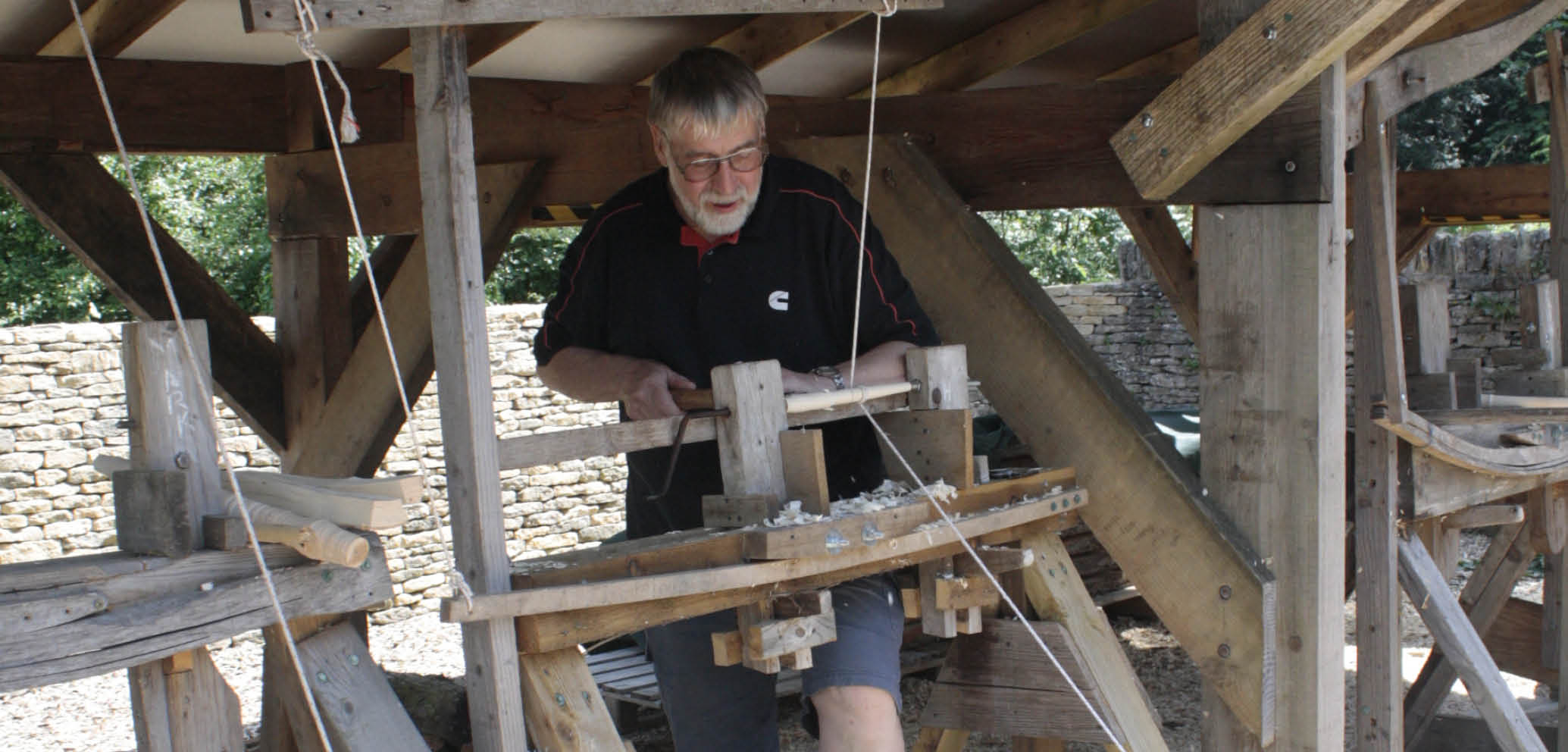 Learn the art of old English chair making traditions at Westonbirt Arboretum by taking a woodworking course this year. You'll be led by the talented Paul Hayden, a regular contributor to Good Woodworking Magazine, and his team of experienced craftsmen.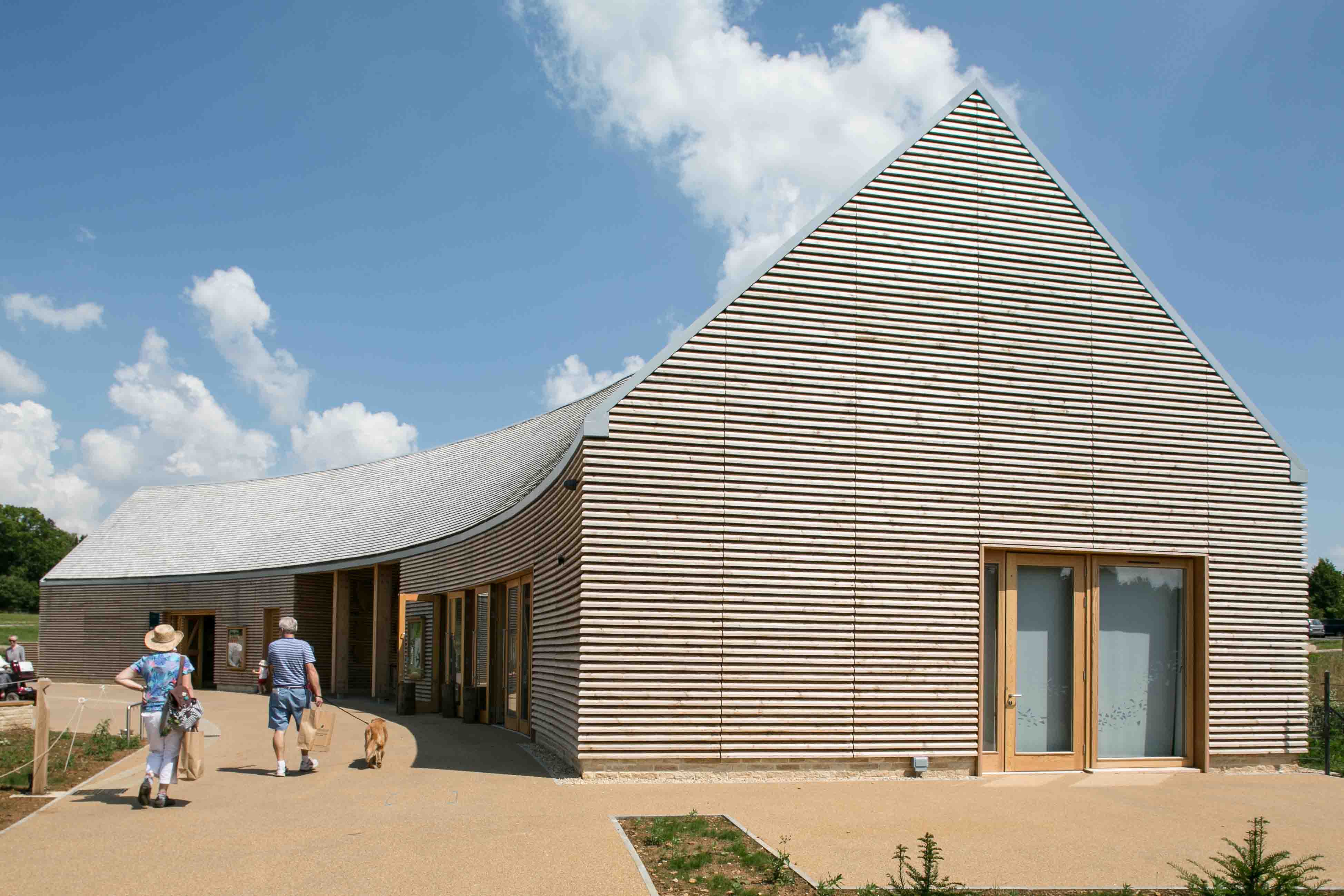 Biffa Award Welcome Building
The new visitor entrance that's a world away from our previous little ticket hut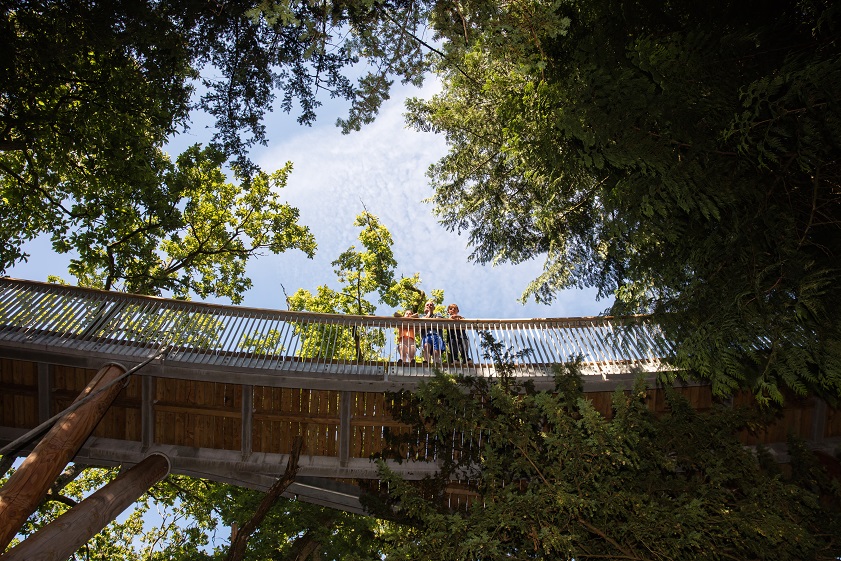 STIHL Treetop Walkway
The awe-inspiring, accessible walkway that takes you through the treetops
There are loads of ways you can support the arboretum. Take a look at our latest appeals.