A moooving donation
---
Sarah is a researcher and teacher in the field of veterinary medicine and has developed a number of fascinating inventions.
One of the simulators, the Haptic Cow, is generating income some of which has been donated to charities like us! This virtual-reality teaching simulator trains veterinary students to diagnose a cow's pregnancy. Students interact with virtual touch systems inside a fibreglass model of the rear half of a cow and view the virtual reality simulation on a screen.
Thank you Sarah and The University of Bristol!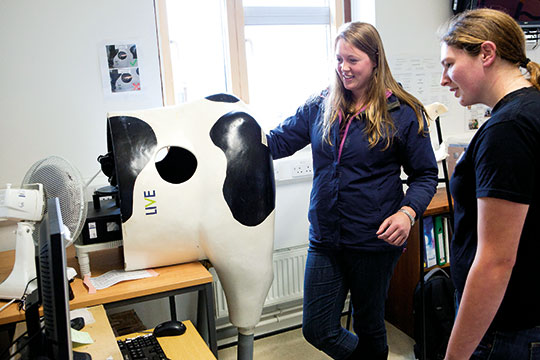 CATEGORIES
TAGS