A natural cathedral
---
This Easter, Westonbirt's learning and participation team have created two great family events, with an Easter Challenge (3 – 6 April) and an exploration of Jurassic Plants (10 – 12 April) on offer for families. Trails amongst the trees and craft activities make this the perfect spring day out – here's a taste of some of the amazing tree facts you'll find on the trails!
100 million years ago, dinosaurs such as Brachiosaurus roamed the land moving through misty tropical forests.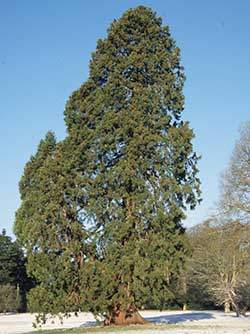 Dominating many forests would be nature's cathedral of redwoods, reaching over 100m tall, seeking the sunlight high above.

The tallest of the dinosaurs reached an impressive 18m tall but even they would have struggled to browse the leaves of these trees!

Evidence of ancient relatives of these redwoods dates back even further to 160 million years ago.

Today, the coast redwood is the tallest species of tree in the world. The tallest of all is called Hyperion, standing 115.61m high. It can live to over 2,000 years old and its scientific name Sempiverens means 'everlasting'. Along with other redwoods, this tree has fire resistant bark due to it being rich in tannins but lacking resin which is flammable.
Useful links
Become a member of the Friends of Westonbirt Arboretum
More about Westonbirt's family events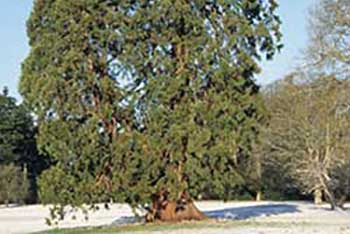 CATEGORIES