A trip to The Arnold Arboretum, Boston USA
---
The Friends of Westonbirt Arboretum's Head of Fundraising, Louise Bird, and the Forestry Commission's communications team at Westonbirt, Katrina Podlewska and Gina Mills, are currently in the USA, visiting their counterparts at arboretums and botanic gardens to find out who their visitors visitors are, how they fundraise, and to learn from some of the best.
The trip has been funded by the Friends of Westonbirt Arboretum.
The Arnold Arboretum of the University of Havard is a 281 acre arboretum established in 1872. It was designed by Frederick Law Olmsted – one half of the team that designed Central Park in New York City – and welcomes 250,000 visitors a year.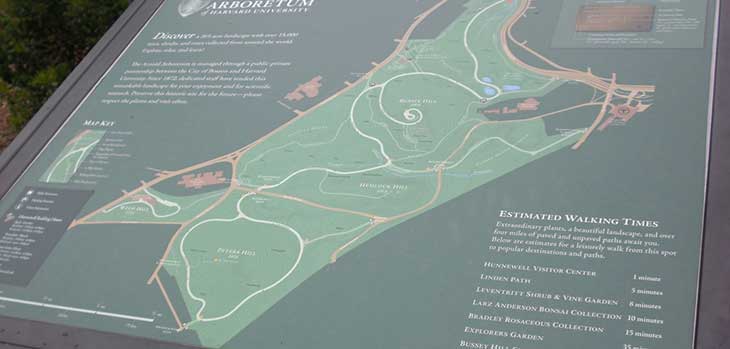 The Arnold Arboretum has many historical similarities to Westonbirt; both share tales of Victorian seed collecting, Victorian landscape design and a desire to share trees with hundreds of thousands of visitors each year through learning and science.
However, whilst Westonbirt focuses on the Picturesque planting principles, the Arnold uses the Bentham and Hooker style; providing an evolutionary journey for the visitor.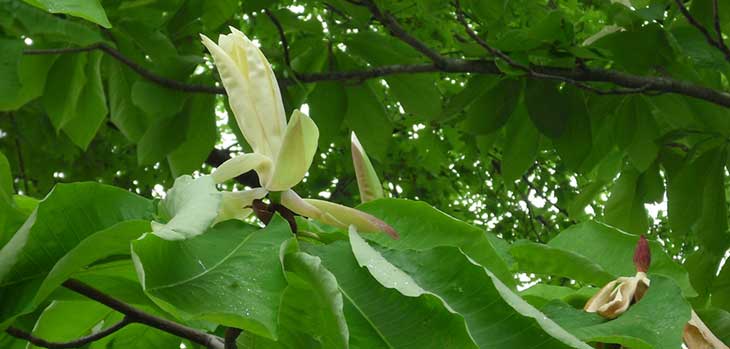 The result is an arboretum focused on collections and families. Taking visitors on a tour through plant history – the prehistoric magnolias feature early on, passing through tulip trees, cedars, redwoods and maples, before coming to the spring favourites, the lilacs.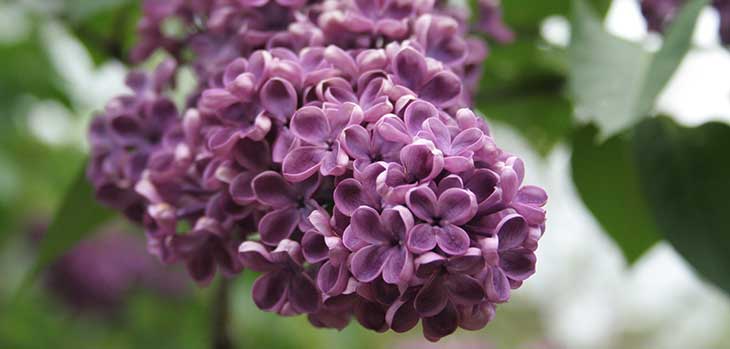 Lilacs seem to be to Arnold as Japanese Maples are to Westonbirt - one of the most beloved of all of their plant collections. Every year in mid-May, the collection is celebrated on 'Lilac Sunday', a celebration of the 200+ kinds of lilacs which has taken place since 1908.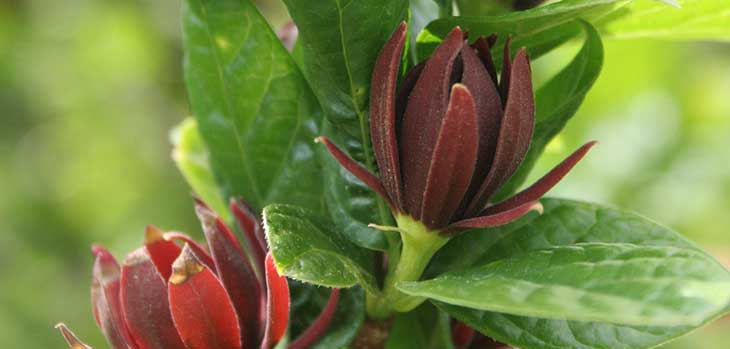 ---
We really enjoyed seeing Calycanthus 'Michael Lindsey', a cultivar of Carolina allspice (Calycanthus floridus), memorable because of the scent that is released from the petals when crushed which seemed particularly heady in the current humidity of Boston. Look out for Westonbirt's very own bubblegum-sweet Calycanthus occidentalis on Loop Walk.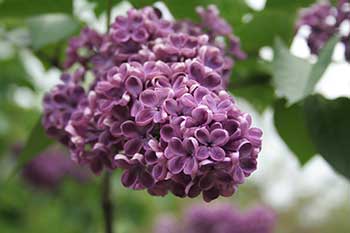 CATEGORIES