A visit from Yercombe Lodge
---
Today I spent time out in the arboretum with one of our community officers, Claire Goulding, as she hosted a visit by Yercombe Lodge, a day centre and residential home for the elderly and people with disabilities.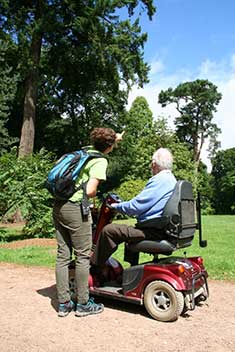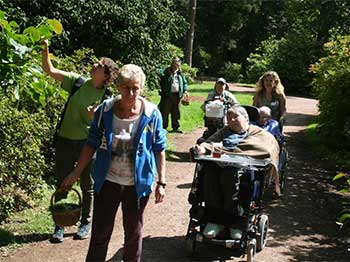 The group's arrival was friendly and relaxed. Claire and her team of volunteers welcomed the group and their accompanying staff and volunteers with tea, coffee and biscuits, before heading out into the arboretum.
With a day of activities planned in, our first task was to get out into the trees and collect fallen leaves, flowers and feathers in preparation for the afternoon's craft activity.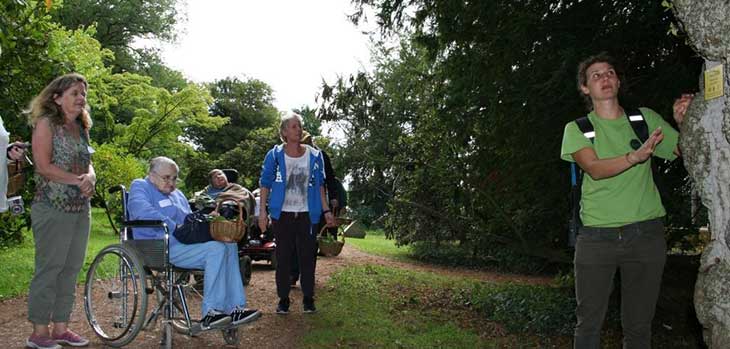 As we made our way around the arboretum, Claire picked out interesting trees to look at, touch and smell – engaging the senses and telling stories along the way.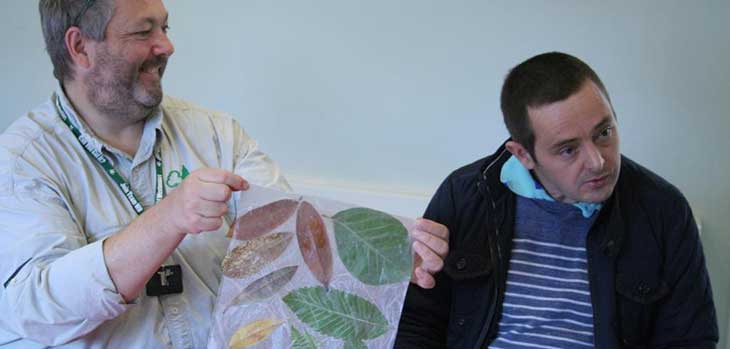 With the finds from the arboretum, after lunch the group set about making 'nature windows', sandwiching choice bits and pieces between heavily glued tissue paper in patterns which, once dried, look really effective in a window or held up to the light.
---
It was great to see such a diverse group getting so much from their visit here to Westonbirt. I also really enjoyed working with Claire and the dedicated team of volunteers who work so hard to help deliver a community inclusion programme which Westonbirt can really be proud of.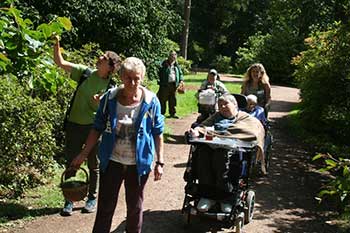 CATEGORIES