A Welcome Building update
---
Sophie Nash is Project Manager for the Westonbirt Project.
The Welcome Building has been changing dramatically over a very short space of time and will continue to do so in the coming weeks.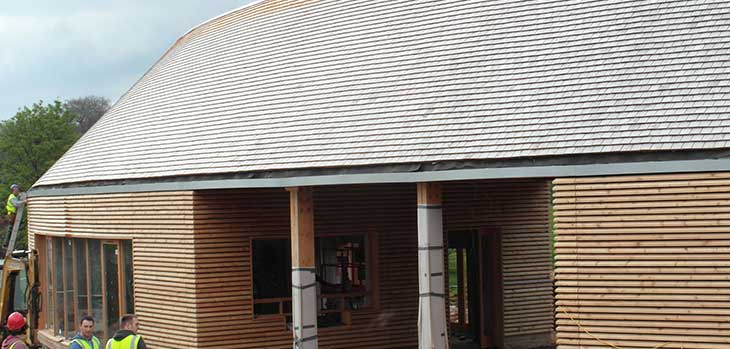 The scaffolding has just been removed. This is a photo of the front entrance to the Welcome Building.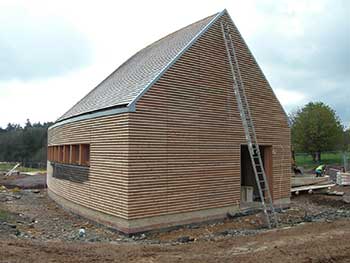 The side of the Welcome Building, the opening to the left side is the new mobility scooter store. A new sliding door in matching cladding will soon conceal the opening when closed.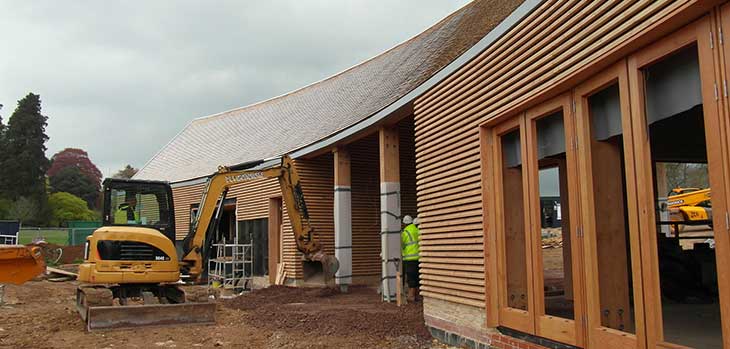 The rear of the building. The ground workers are busy preparing the base for the Forest of Dean pennant stone floor in the central entrance foyer.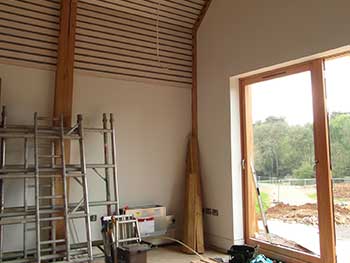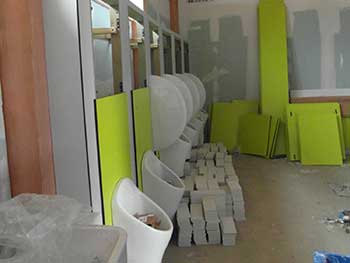 The office has now been painted, ceiling finished, front plates of plug and data sockets have been fitted and the kitchen is about to be installed.
Urinals have been fitted in the mens toilets. We have two at child height and a low sink for children to use.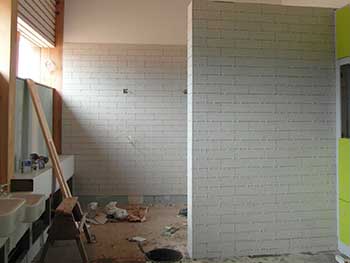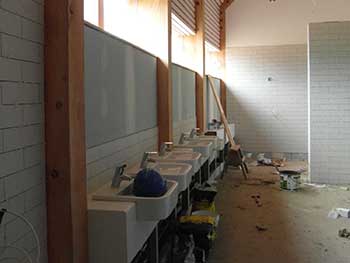 A selection of photos of the ladies toilets. The wall tiles are all in place ready for grouting, all the sinks and taps are and the baby changing unit has been fitted in the end cubicle.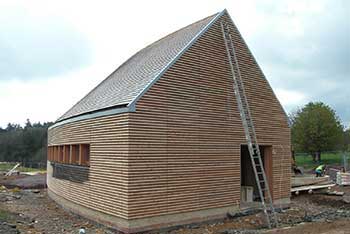 CATEGORIES