All go at the Tree Management Centre!
---
The Wolfson Tree Management Centre is a hive of activity at the moment!
The Machinery Store
The external works on the Machinery store are just about complete! The roofers have arrived in force to complete the roof, and as you can see from the pictures it looks great!
We have a clear panel in each of the roof bays that allows a good amount of natural light in, which is complimented by the polycarbonate at the wash down end of the building, which is also complete.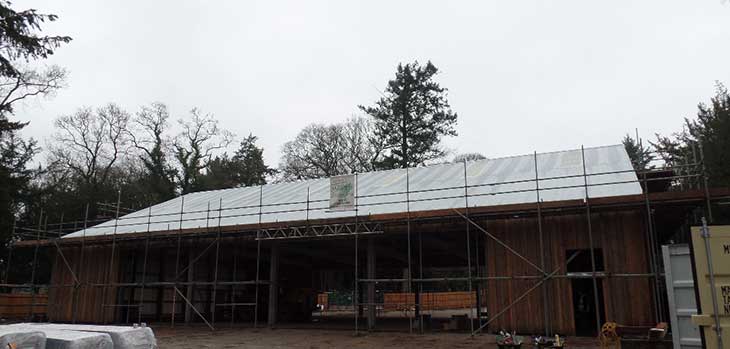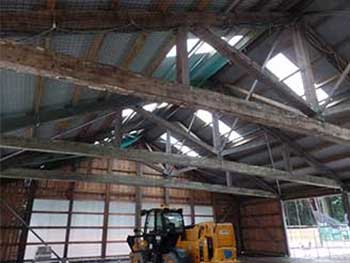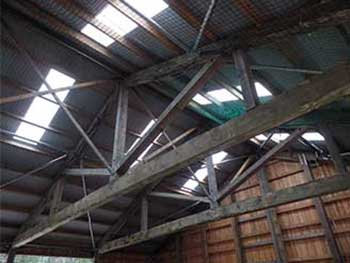 The last pieces of the cladding are now being tailored around the pedestrian doors and the window, before the contractors move onto fitting the main roller doors as well as an internal plywood wall with a breathable membrane.
The interior plywood walls will help to protect the inside of the building from the elements rather than just relying on the cladding (the roller doors will also help!).
In the New Year we will move on to the task of juggling contractors to fit the building with electrics, plumbing, security and fire equipment, as well as moving pieces of equipment across from the existing Tree Team yard, such as the vehicle ramp and storage sheds. The trick will be to cause minimal disruption to the Tree Team as possible – fingers crossed!
The Mess Room
The Mess Room has come on leaps and bounds since it was last blogged about, largely thanks to the ongoing support of our amazing volunteers!
The roofers have been in and laid the roof membrane (an extremely durable rubber) and this will be finished by a fanned cladding effect that will reassert the striking slope in the roofs design. As you can see from the picture, it is already looking great, so let's hope for some dry days so they can get more completed!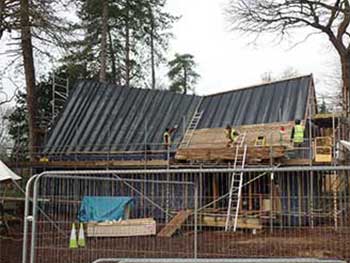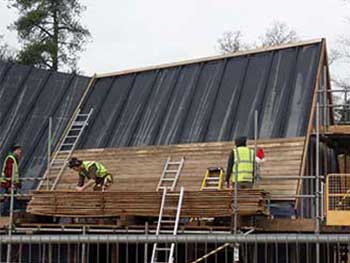 The interior is coming on nicely as well. The electricians have been in and completed their first fix, as have the security alarm contractors, so we will see them all again in the new year to complete their works.
---
There's a lot of hard work still to go on both buildings, but as you can see from all the pictures both buildings are certainly heading in the right direction, and dare I say that we can even start to see the finish line!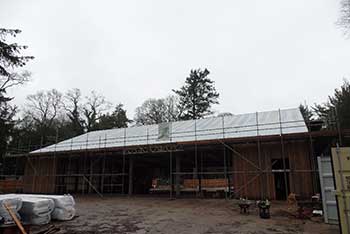 CATEGORIES