Autumn highlight: Japanese maple 'Vitifolium'
---
As we ease into the most colourful time of year at Westonbirt we're featuring the Japanese maple 'Vitifolium' (Acer japonicum 'Vitifolium'). This maple cultivar comes into its own in the autumn, when the large, vine-like leaves, turn a rich variety of reds.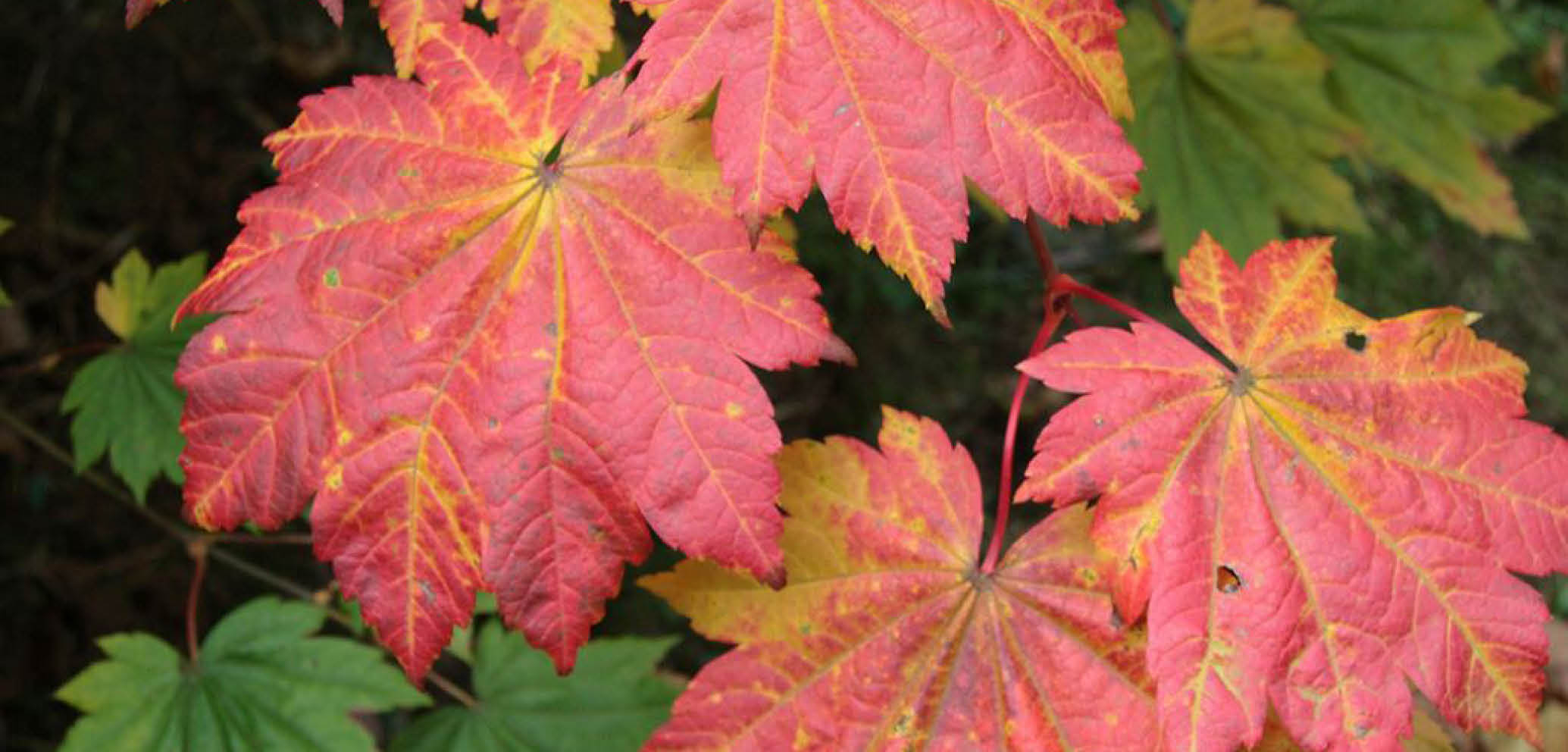 Origin
The Acer japonicum is a maple native to Japan, on Honshu and Kyūshū as well as South Korea, which is known for its spectacular autumn colours and has been bred to produce an even more dramatic autumn show. Other names which are sometimes used for this species are Amur maple or full moon maple.
Appearance
This small deciduous tree has large rounded lobed leaves which change from apple green colour to purple, crimson and orange-gold in autumn. The branches of these maples are often covered with thick moss which makes the trees look more ancient than they are.
Growing to 5-10m tall, the bark of this species starts out smooth on young trees gradually becoming rough and scaly as the tree ages.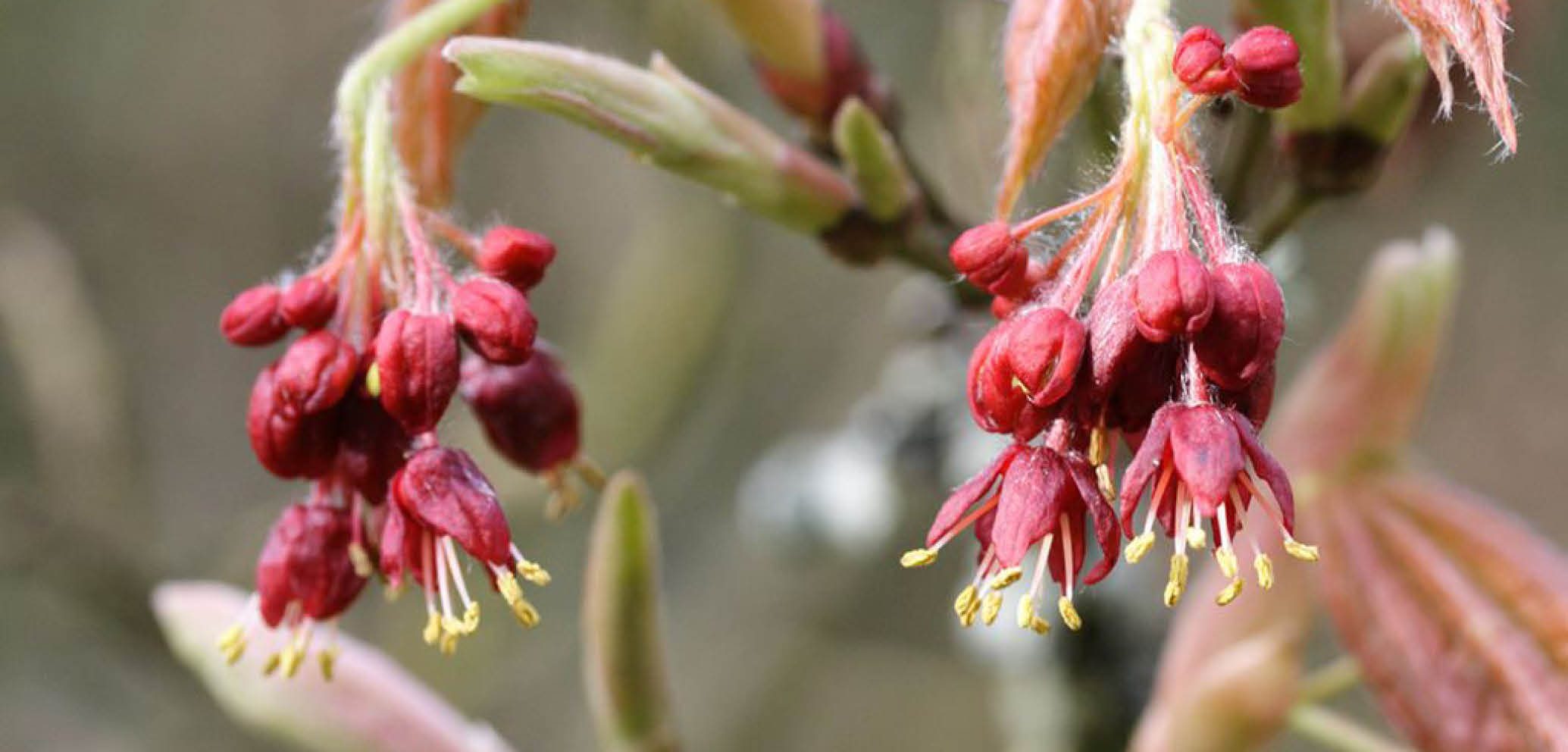 At Westonbirt
Robert Holford used these trees in his original Acer glade and they worked so well they have been planted here ever since. There are 15 Acer japonicum 'Vitifolium' to be found growing at Westonbirt, mostly in the Old Arboretum.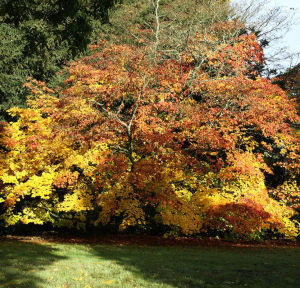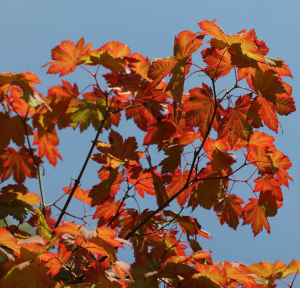 Fun fact: This cultivar is sometimes considered more tolerant to the cold compared to similar cultivars such as the Acer palmatum.