Autumn highlight: Katsura
---
A treat for the senses in autumn, the Katsura is a favourite species of many visitors with guided walks during this season often taking you to pass these fragrant trees.

Origin
Cercidiphyllum japonicum is a species of flowering tree in the family Cercidiphyllaceae native to China and Japan. Its wood is valued in Japan for lumber and general construction, it is also often used to make gobans (boards for the game Go).
Appearance
Autumn is definitely their best time, when the scent of burnt sugar hangs in the air, often some distance away from the trees themselves. The leaves of this medium-sized tree have a distinctive heart-like shape and turn from green to a wide variety of yellows, reds and pinks.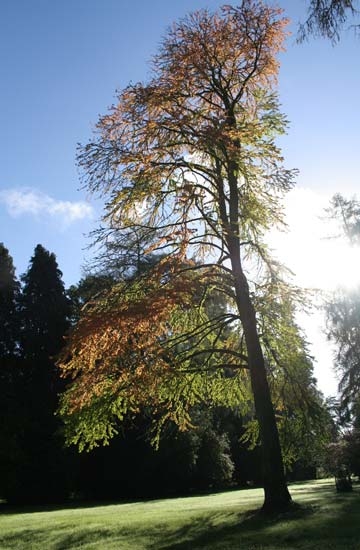 Our champion Katsura in Victory glade was planted in 1933.
At Westonbirt
Native to Japan, this tree was widely planted at Westonbirt in the early 20th century and has remained a firm favourite here ever since.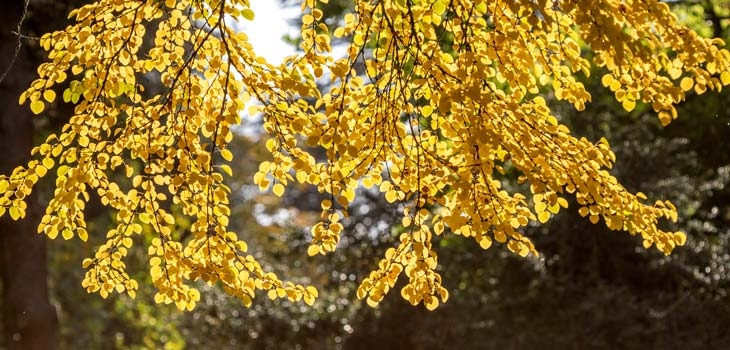 Fun fact: This tree is also referred to as the Candyfloss Tree due to its falling autumn leaves releasing a fragrant similar to that of caramel.
Seek out the Katsura on the arboretum explorer before your visit…
Read another tree of the month blog…