Celebrating volunteering at Westonbirt
---
Although we value and thank our volunteers on a daily basis, Volunteers' Week provides an opportunity to do this publicly!
Volunteers are deeply embedded in the fabric of Westonbirt and the arboretum flourishes on their commitment. They are passionate and enthusiastic ambassadors for Westonbirt, championing community spirit and connecting visitors to the importance of trees in our lives – whilst having a thoroughly good time themselves.
Last year volunteers gave almost 25,000 hours to Westonbirt in so many ways, here are a few of the ways they help:
Leading 269 guided walks for 2,800 visitors (their feedback showed a 95% enjoyment rating)
Travelling over 2,750 miles to give 54 external talks to over 1,800 people
Taking 66% of Friends membership subscriptions at the welcome desk
Helping to propagate 4,000 seeds, cuttings, saplings and plants
Maintaining 18 sections of the arboretum (there are 60 in total) including 3000 trees/cages
Labelling 1,891 trees – 12% of our collection
Recording 428 butterflies (20 species), and 330 bumblebees (11 species)
Engaging with over 34,500 participants through schools visits and family events
Broadening Westonbirt's reach to the local community by involving:
232 young people (10-19yrs) from 17 organisations
188 people in facilitated visits to Westonbirt
274 people in offsite outreach programmes
111 people in coppice woodland management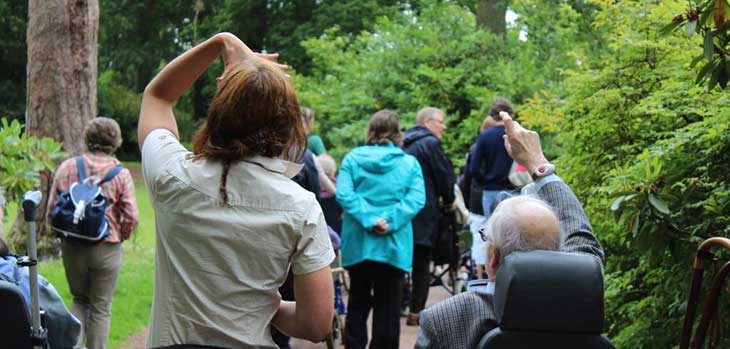 ---
We send a huge 'thank you' to all our volunteers and wish them many more years of happy volunteering with us – Westonbirt wouldn't be the same without them.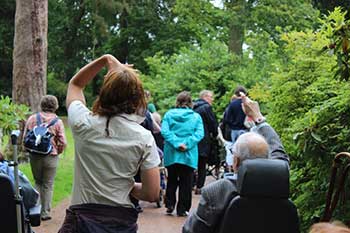 CATEGORIES