Joining the Tree Team for a day...
---
Jane, became a member of the Tree Team for a day. Read on to find out how she got on...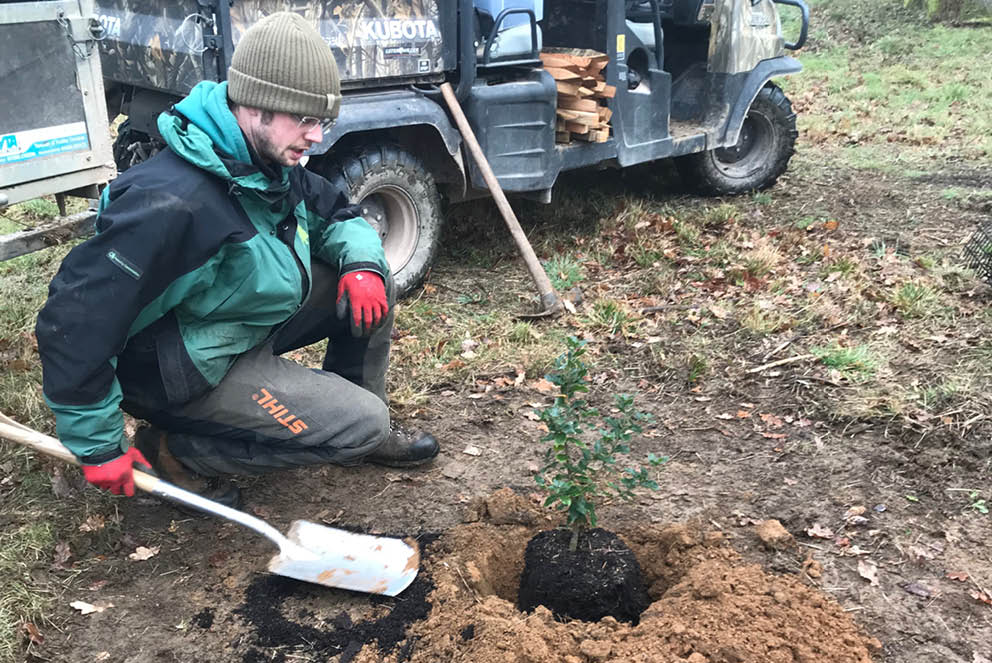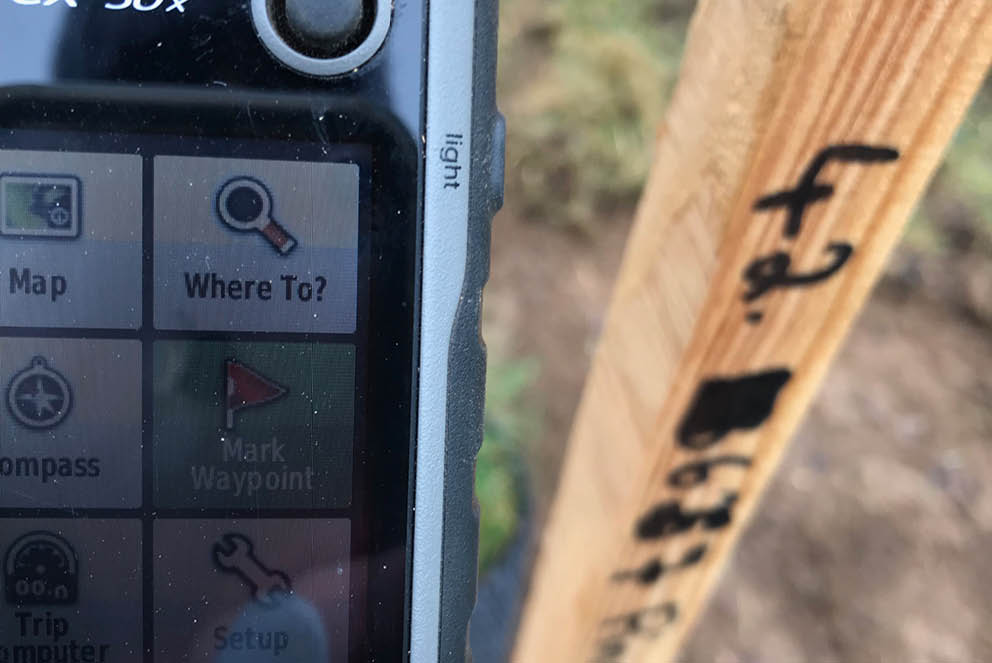 As the Membership & Communications Manager for the Friends, I spend the majority of my day glued to a chair. So when a day of power outage was announced by the network for the area, I had a great excuse to leave my desk job and join the Tree Team, out in the arboretum.
February has been a very busy month for the tree team as they find homes for 211 trees (link to blog) and now I had the chance to play my part. I joined three fellow Forestry Commission colleagues, and jumped aboard the Kubota along with 4 plants in search of their designated new homes. Cairn - one of Westonbirt's highly skilled arborists - demonstrated to us how to plant a tree, and once we had quickly seen an overview, we were put to work!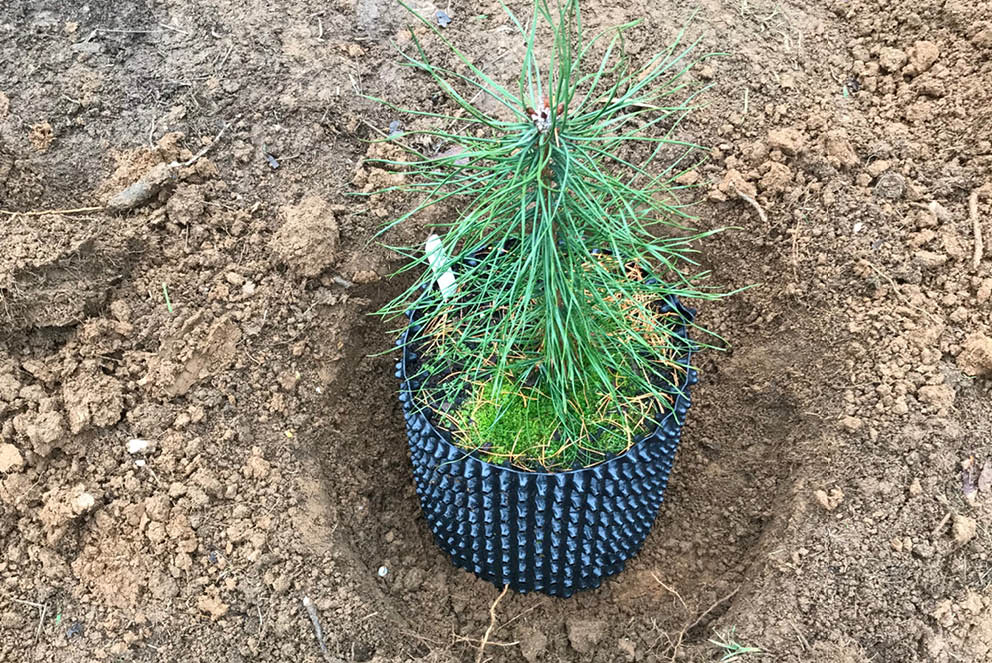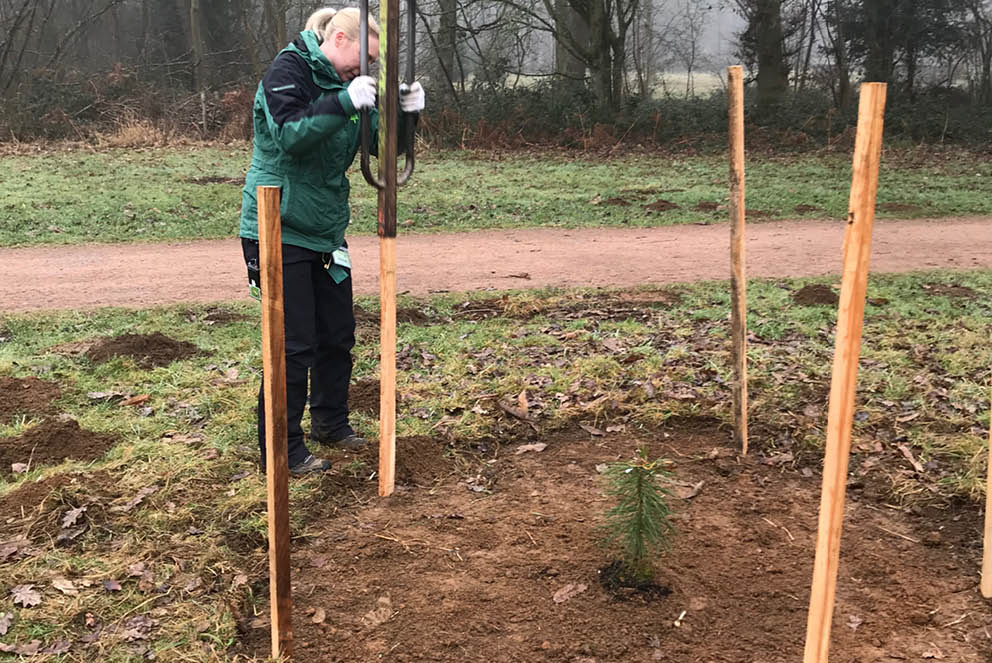 Firstly, we correlated the number on the wooden stake at the designated plot with that on our plant. The plots are chosen based upon soil, light, space and other factors outlined in the blog to ensure it would be given the best possible chance for survival (95%). We then used a GPS plotting device to record the plant's map coordinates, which would then be recorded on the arboretum online map. We then dug a hole around 10 inches wider in diameter than the plant's air pot, making sure the root line would not be covered.
Unscrewing the air pot (specially designed to enable roots to form outwards), we placed the plant into the hole and filled the soil around the plant, just below the root line. Next came the heavy work… five stakes were hammered around the circumference of the plot, using a bespoke post rammer, then adding mulch around a 3 foot radius of the plant. The mulch is chipped onsite from other Westonbirt trees which have naturally come to the end of their life, and is used to help retain moisture in the ground, as well as protect the plant from weeds.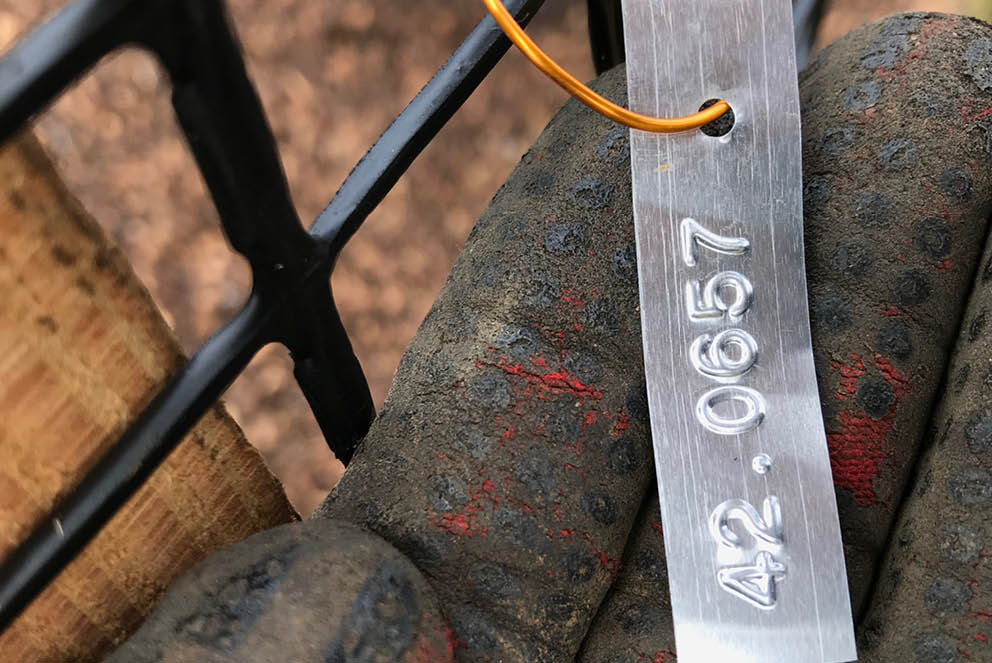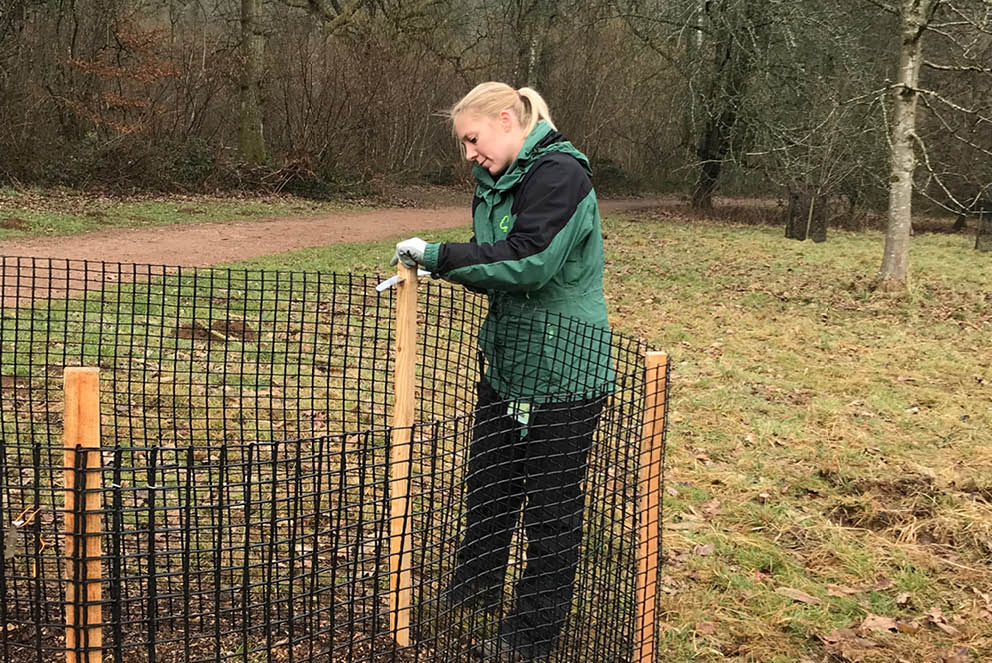 To protect the plant from wildlife such as deer and squirrels, we then placed a heavy-duty netting around the stakes, securing with clips. Finally, we then sawed the stakes down to the level of the netting for aesthetics, securing the plant number tag on the netting ready for its official Westonbirt labelling in a couple of months' time.
And there it stands - 42.0657 – a young Scots Pine, just near the Silk Wood Barn - propagated from a seed collection trip to northern Italy in 2016 with love and care. No watering or fertiliser used – 100% natural.
---
A membership with the Friends of Westonbirt Arboretum directly supports planting new trees, funding seed collection trips as well as much more. Help us to continue supporting our arboretum by joining us today...