Let's Get Framing
---
Last week, Nick Perchard had a busy few days sorting through the timber that has been milled on site from our own oak.
Nick has been specifically looking for things like ring shake which would affect the structural performance of the timber. Each piece is carefully assessed by hand to make sure that each component can do the job it has been designed to do within the building.
Now that the timber has been officially graded to ensure that it is fit for purpose, Nick and his team can get to work on starting the timber framing for the Saw Mill Shelter.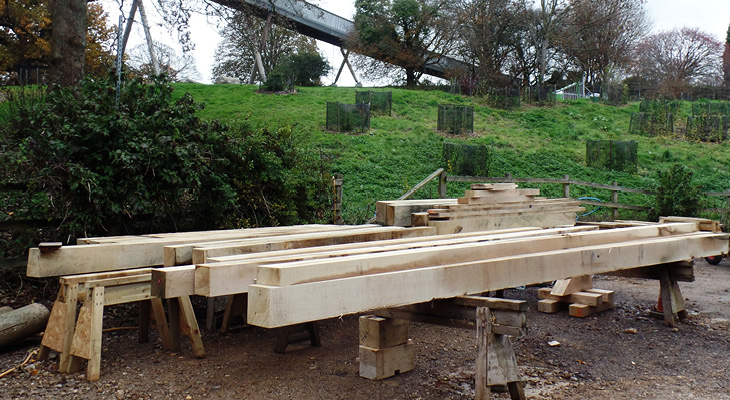 Over the next few days, Nick will be working the timber using traditional techniques and finalising all of the jointing details to make sure that all of the timber fits together perfectly. As part of this process, the timber will be laid out on site and carefully shaped by hand.
Once this stage of the build has been completed, we will then be ready to raise the frame into position - this is possibly the most exciting part of the build!
---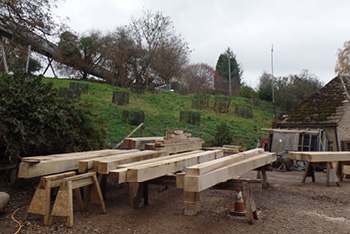 CATEGORIES