Looking at trees with Autumnwatch – from above and below!
---
With two great BBC Autumnwatch Live shows completed from the Great Oak Hall at Westonbirt Arboretum, and the Autumnwatch team onsite to get ready for another packed programme tonight, attention here is turning towards week 4 (28th October) when the focus will be on the Cotswolds and will look at the arboretum in more detail.
This week, Mark and Dan from our tree team have been filming with Autumnwatch for next week's show. They've been looking at tree health at the work undertaken by the Forestry Commission at Westonbirt Arboretum to manage tree pests and disease.
Mark and Dan visited a few trees on their target list with the crew to talk them through the stages of disease in the specimen and discuss their next course of action. In some cases trees have to be felled and in others they can continue to be managed in the collection for several years.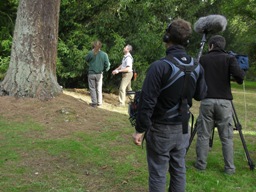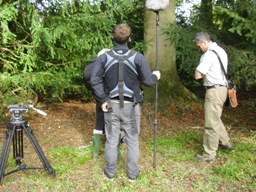 Mark and Dan will show how they test the trees and use technology to investigate the depths and progression of fungus and disease. They even hope to show how, if nothing can be done to save the tree, it is felled and used for many other purposes. Filming will continue next week, so tune in on 28th October for the final piece.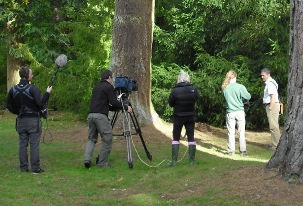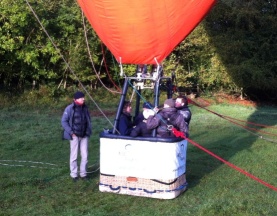 This week, early visitors to the arboretum on Thursday will also have seen a hot air balloon above the Old Arboretum. This balloon did in fact contain Martin Hughes-Games, looking at autumn colour and the trees of the arboretum from above!