Maples turning red
---
Maples turning red: A new red list of threatened maples is published
Botanic Gardens Conservation International (BGCI) has today published The Red List of Acer: revised and extended giving the conservation status of all 158 maple or Acer species.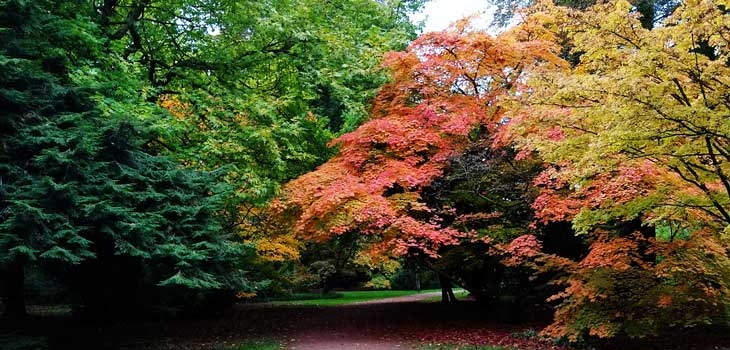 Maples are some of our best loved trees here at the arboretum, providing the base of our spectacular autumn colour display (as well as providing our pancake topping of choice!)
About Maples
Maples belong to the genus Acer, which is one of the largest Northern Hemisphere tree genera, extending to subtropical and tropical regions, and can be found as far south as Indonesia in the Southern Hemisphere. The species are key components of diverse woodland ecosystems, with some occurring as overstorey trees, while others grow in the understorey. Some species grow as epiphytes (meaning that it grows upon another plant for support) and several support diverse communities in their natural habitats.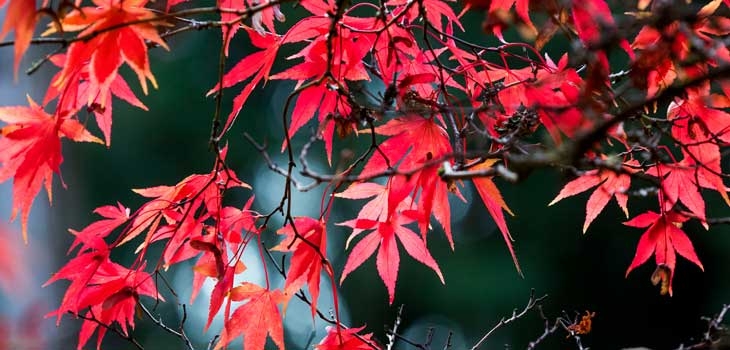 What does the report tell us?
The report reveals that one in five maple species (36 species) are at high risk of extinction in the near future and in need of conservation action, with 75% of these threatened species geographically restricted in their native ranges.
Encouragingly though, the majority of maple species (71.5%) are not threatened with extinction in the wild.
Sadly, the report also highlights that globally over a third of maple species are subject to loss of habitat as a result of urban development and increased agriculture. Timber harvesting is also a major threat and affects a quarter of threatened Acer species.
China, holds the greatest diversity of maple species with 58% of species (92 species) being found here. Given this diversity, some of the most threatened taxa (14 species) are Chinese endemic species, with limited geographic ranges, small population sizes and experiencing threats from urbanisation. However, some of the most widespread maple species occur across China and into the Himalayas and the Indochinese Peninsula. These species are at lower risk of extinction, given their distribution in many localities in the wild. Japan (which has given us some ornamental maple favourites), is also a country where maple species are found to be at low risk due to their abundance in the wild, similarly to the 13 species native to North America.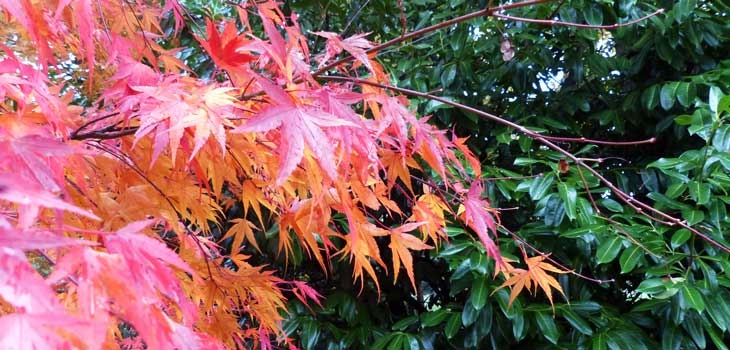 Helping to support conservation
As well as being one of the best places in the UK to experience autumn in all its glory, Westonbirt is also a site of international scientific importance. A large part of our role is conserving plants for future generations. To do this the team travels all over the world collecting seeds to grow in the arboretum; 85% of our seeds are collected from the wild. This allows us to:
Examine how these plants live in their native habitat
Create a living resource for scientists to understand how best to protect them
Provide seed for seed banks to help ensure that threatened species do not go extinct
We also work with different organisations to support scientific research into threatened species. For example, for the next 18 months the arboretum will be hosting BGCI's Global Conservation Consortia Manager, Dan Crowley, as he works to establish consortia to help conserve some of the world's most threatened plant groups, including maples.
Read the full report, The Red List of Acer: revised and extended, here...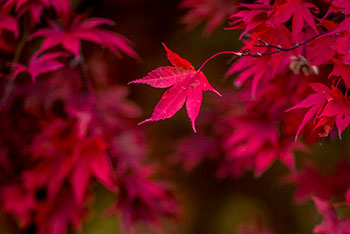 CATEGORIES