Meet Julia - Our Westonbirt Runner
---
This year we're pleased to announce Julia, our Supporter Services Manager, will be running for the trees at the 10K in May.
We recently interviewed her so you can get to know her a little better...
Tell us a little bit about yourself and your connection to Westonbirt...
Hi, I'm Julia. Growing up locally, I knew Westonbirt to be an inspiring, green space, and one that would be a great place to visit when I had a family.
Seven years ago I joined as a member of the Friends of Westonbirt Arboretum and visited regularly with my newborn twin girls. Walking around the arb was lovely escapism to the day when the girls were young and we all needed a change of scenery, with plenty of natural play for them to experience. As a family, we still very much enjoy our visits and often meet up with friends for a wander. There's always something new to see on every visit, even seven years on!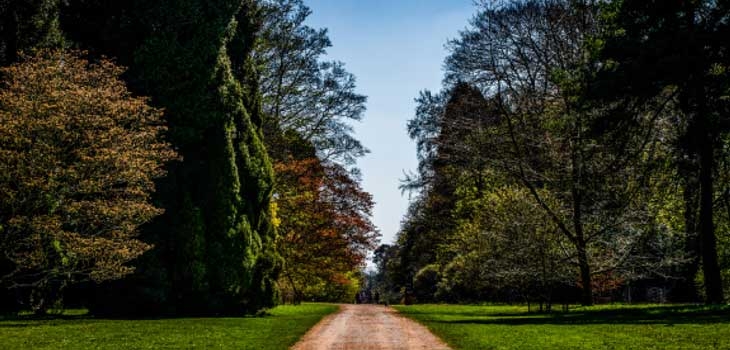 As Supporter Services Manager for The Friends I look after everything membership, from processing applications and answering queries to renewals and training the Servicing Team on the latest processes.
How did you get into running and do you enjoy it?
I was lucky enough to grow up on a farm in Gloucestershire and so being outside all the time was a natural part of my childhood. With lots of space on the farm, I had plenty of room to explore and run around. However, the earliest memory of actually enjoying 'going for a run' was probably in my early teens. I would do a lap of one of our fields, but as it would be full of sheep I had to take one of our sheepdogs with me to keep them under control as I ran. Sometimes it did make me go faster though!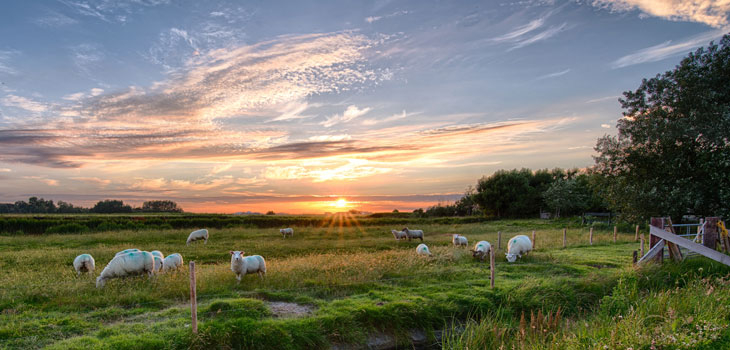 Have you taken part in the Westonbirt 10K before? What was your experience of the run like?
Yes, my first ever 10k race was Westonbirt 2018. My cousin and I ran it in aid of St Peter's Hospice, who took care of my Aunty (my cousin's mum) and were just amazing support to her and the family through the saddest of times. I also remember that it was the day of my birthday and I waited until 9pm to have cake!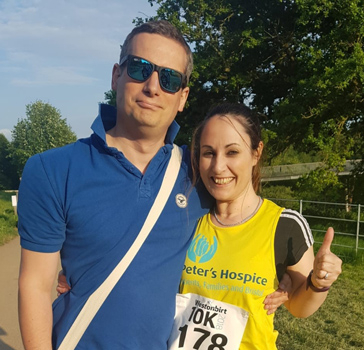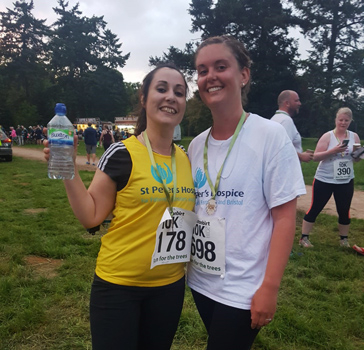 I then took part in 2019 with a couple of my office colleagues as a fun team build, and in 2021 it was my first year competing as part of The Friends team. It was a special event to get back out into the world after the Covid lockdowns and I enjoyed being part of a dedicated community of runners all supporting Westonbirt.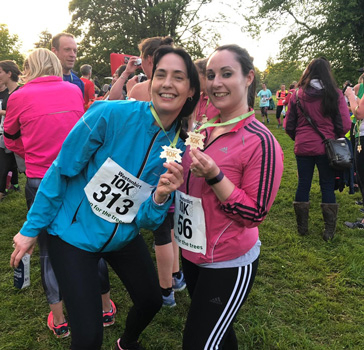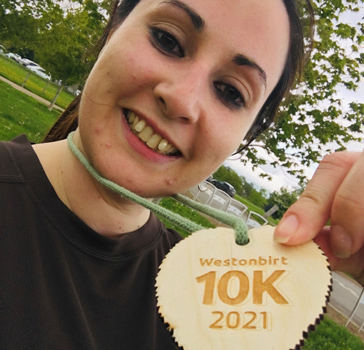 Therefore, the Westonbirt 10k will always be very memorable to me.
Why have you chosen to run again in the 10K this year?
I feel honoured to have been asked to represent The Friends this year. As the Westonbirt 10K is such a special race to me, it seemed only natural to try and bring awareness of how donations support the arboretum and help connect people with trees.
This year I'm taking part to raise awareness of how important Westonbirt Arboretum is to safeguard many tree, plant and wildlife species which sadly are endangered in the wild.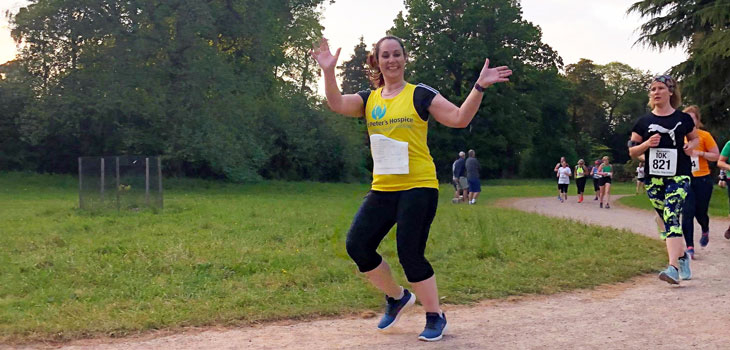 If you can, please give to my fundraising appeal, I would be extremely grateful for your support so that together we can ensure the arboretum remains a safe, accessible green space for you and others to enjoy today, tomorrow and for generations to come. Click here to see my fundraising page...
Plus if you donate, you'll be entered into a prize draw with a chance to win a sports bundle from Runners Need!
How are you feeling about running in this year's 10K?
A mixture of excitement and nervousness so not quite sure yet! I am not looking forward to that hill at the end, but the feeling after finishing is always fantastic. I'm lucky to have my running club community also competing and supporting me throughout. Shout out to PD fitness!!
Look out for updates from Julia over the next few weeks, including visiting Runners Need to find out about her running style.