Meet our Westonbirt Runners...
---
The Westonbirt 10K is a highlight of the year in the Cotswolds and is always very popular. This year is no exception with tickets selling out in just a few hours!
We have two Westonbirt Runners this year ready to take on the challenge and raise money for the arboretum, and here they are: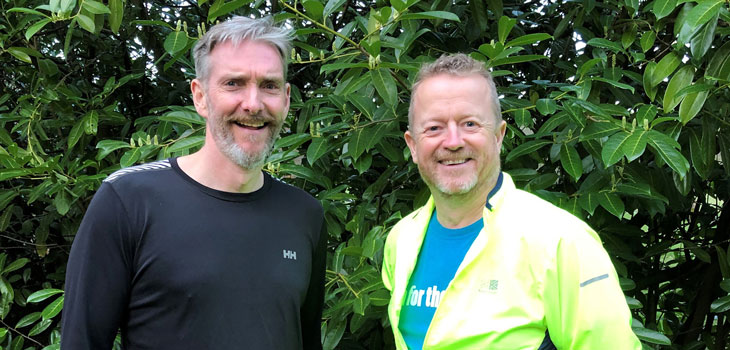 Meet Simon
"I have been working (and running, on and off!) at Westonbirt for over ten years now. It is a privilege to work in such an environment and to be able to use it to stay fit and active is a real bonus. There's no gym I've ever seen to compete with the qualities of exercising at Westonbirt. It is a truly special place and I always feel it keeps the mind as healthy as it does the heart to be out and about in this landscape; although there is a dangerously fantastic selection of cakes on offer at the restaurant so it comes with its challenges too.
I have been running around Westonbirt infrequently for a decade now – usually a few kilometres at a time, and usually opting for either the Old Arb or Silk Wood – rarely both together! To me, the Old Arb is the easiest option, Silk Wood having longer paths and a couple of reasonably short, sharp hills (unless I cheat and use the fantastic Treetop Walkway! Sometimes I let my legs decide which route I take and occasionally surprise myself when I find I've turned left and am heading for the longer route.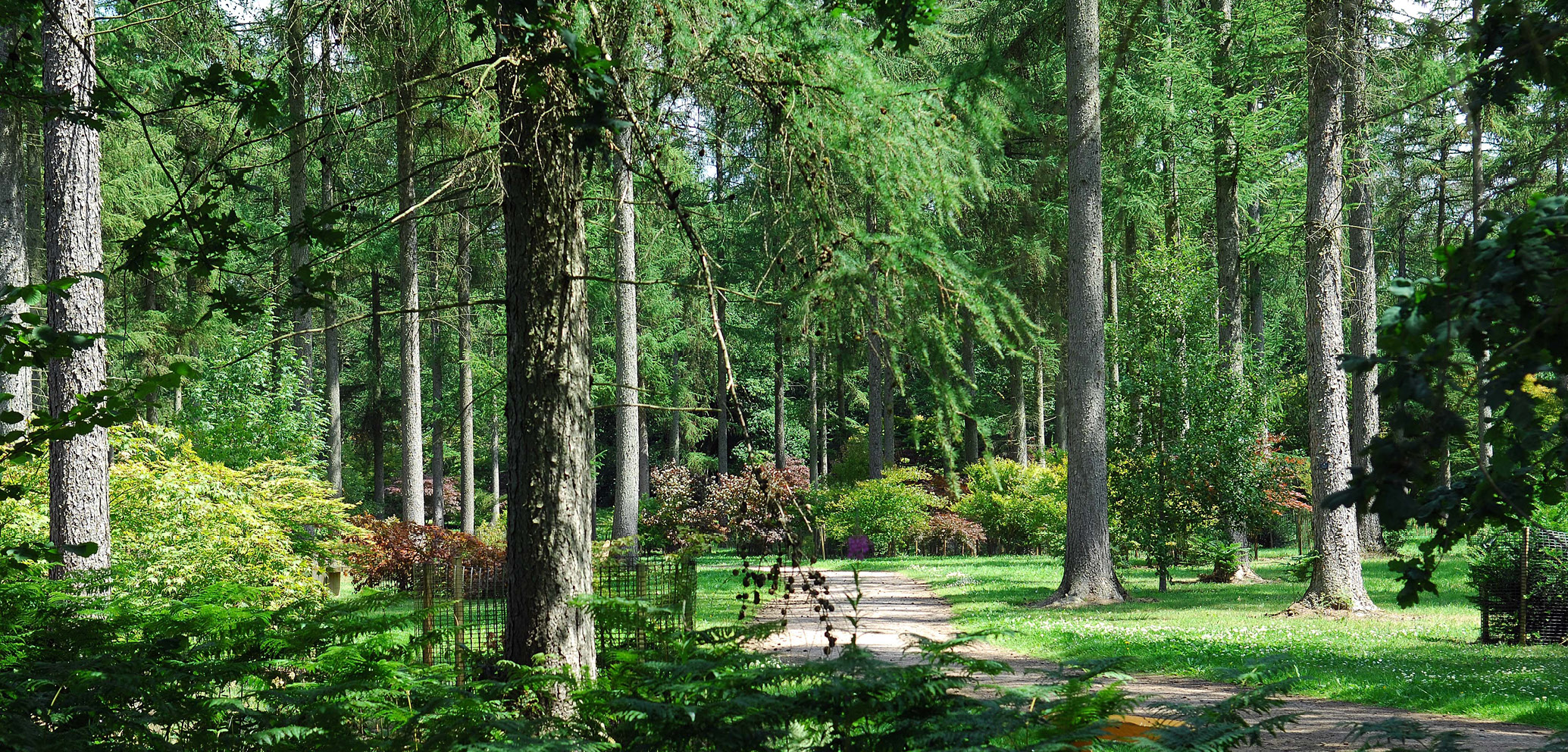 Westonbirt is a stunning place to take regular exercise – I cannot think of another venue with such a beautiful, ever-changing backdrop, let alone one which provides such a varied network of well-surfaced and traffic-free routes to choose from. It still amazes me that we fit a 10 kilometre run completely within Westonbirt. That's a real bonus as, most such runs involve crossing multiple public roads or even running along them at times."
Meet Allan
"Having worked at a couple of the 10K races here in previous years I could see that the race was not just for hardened runners but also for groups and individuals of all abilities. What also stood out was the fun and camaraderie that the event generated. With that in mind I was lucky enough to arrange to run last years' 10K along with a couple of colleagues who also decided to take the plunge. Starting from scratch I had to not only build up my distance running as my last serious ventures were back in school but I also shed a few pounds to help me get to the finish. The night itself was fantastic and just as I had hoped. I also managed to finish in a very respectful 69 minutes for which I have to thank my colleague Simon Hough who took off like a scolded cat and kept me company for the majority of route until his class shone through and he headed off to meet me as I finished.
Running this year is for the same reasons, a fun night out with friends, an achievable target and sadly again to shed those few pounds that Christmas didn't help with – who knew Christmas ran from November to February !! I have started running at Westonbirt for a couple of miles each week and also squeezing in a run around Stroud where I live. No need to run the full 10K until the night I have been advised. I just need to get up to around 7 – 8 K and run at my own pace – no need to race and injure yourself – great advice I have received from seasoned runners.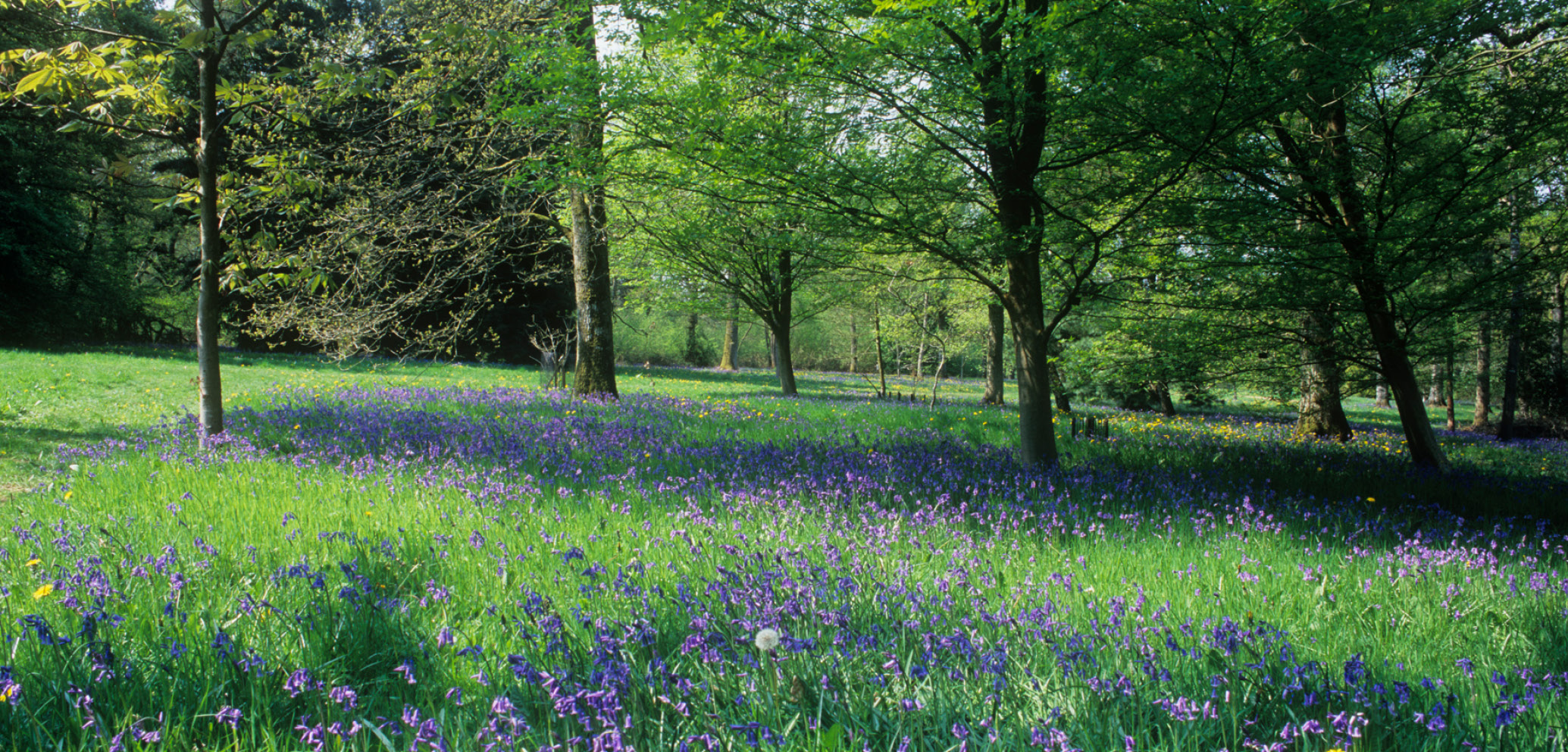 Running after work at Westonbirt is forever changing. The trail is filled with fantastic and colourful planting, scents fill the air and the sound of birdsong echoes with each pace. I often also meet regular visitors who cheer me on and wish me luck and this is just at training stage. I am so looking forward to the event this year and also the series of Centenary 10k races at Forestry commission sites throughout the country. I have already signed up to run the Centenary 10K at Westonbirt in September and seriously contemplating a few more."
---
Look out for our runners as they whizz past you in the arboretum and don't forget to cheer them on!
If you'd like to help support our runners all the way to the Westonbirt 10K pop over to their fundraising page and drop a few pounds in their pot. All funds raised goes toward the incredible work going on at Westonbirt Arboretum.