Never a dull day at the 'birt'
---
It is always wonderful to hear compliments about the arboretum from visitors and industry peers. As Collection Manager it makes me proud to have a degree of influence in how it all comes together to form the jewel in Forestry England's crown.
What is astounding is how it's all carried out by a relatively small group of people collectively known as the Tree Team. Alongside myself, Technical Arborists, a Propagator, Dendrologist, Records Officer and Curator make up this happy clan, motivated by maintaining this beautiful corner of Gloucestershire.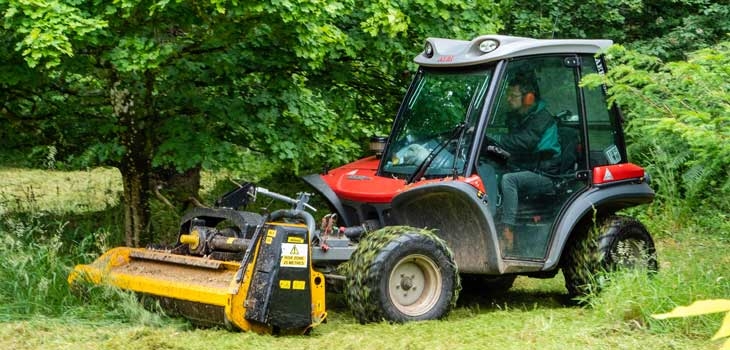 There's a phrase used a lot by the Tree Team; "never a dull day at the 'birt'" and it's for good reason. The sheer scale and volume of work that is required every single week of the year is phenomenal. Imagine if you left your garden untouched for a year, what would it look like? Now imagine that extrapolated over 600 acres of botanic garden, woodlands, arboretum, and grasslands all within a Grade 1 Listed landscape. There is always work to be done so we can't rest on our laurels at any point.
The core of our work is the remedial cycle that takes in every single tree and shrub in the collection, with over 15,000 specimen plants the whole cycle from start to finish is aimed to take six years.
In reality, the cycle takes us much longer because we cannot dedicate all of our time solely to this cycle of work; a host of other tasks arise throughout the year every year. Managing the wildflower populations and cutting grass is carried out eight months of the year, planting and establishment checks take at least two months in total, storm damage and tree safety work is carried out as and when required but is focussed over the winter months. A cycle of shrub pruning ensures winter interest from species within the genera Cornus and Salix.
I haven't mentioned yet the stump grinding, nor the machinery servicing, tree inspections, plant health work, woodchip and timber processing, hand weeding, woodland management, path maintenance... the list does go on, and we absolutely love the diversity this brings. By carrying out this work ourselves we build a deep intrinsic knowledge of every corner of the arboretum and that is really important when you're custodians of an important and special place such as Westonbirt.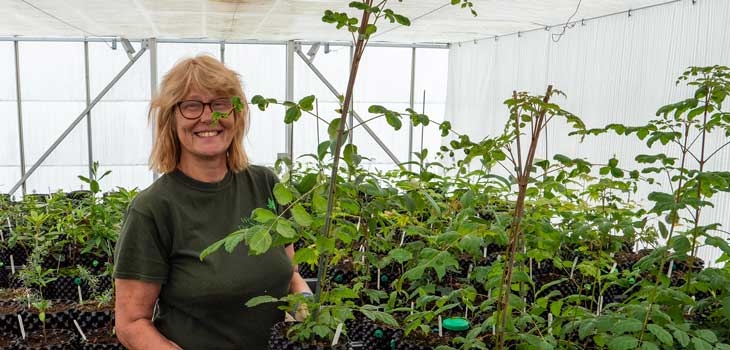 Then of course there is all the seed collection, plant propagation and collaboration with local, national and worldwide partners on plant conservation, biosecurity, future forestry, industry health and safety, career/professional development – yes the Tree Team do all of this too!
With all of this work to be carried out, it is important for us to stop and appreciate our hard work throughout the year and as the seasons change. For many of our visitors, the highlight of the year will soon be upon us as the botanical fireworks display erupts in autumn. For the Tree Team this marks the imminent passing of another year at Westonbirt and as we look forward to what 2022 will bring us.
Pick up a map from the Welcome Building and head to the Tree Management Centre viewing area on Circular Drive to find out more (Map grid ref F16).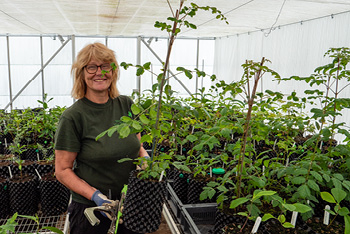 CATEGORIES