Plant hunting...week two!
---
We've just left Naples to head for Arrezo in the north.
From 21st to 25th October we collected in The Pollino National Park which straddles Calabria and Basilicata and covers 193,000 hectares with mountains up to a height of 2,266m and is dramatic.
Collections are now at 60 and one of the most notable is Pino loricato which in Italy only grows in Pollino. A long hard 10K walk to the top but well worth it.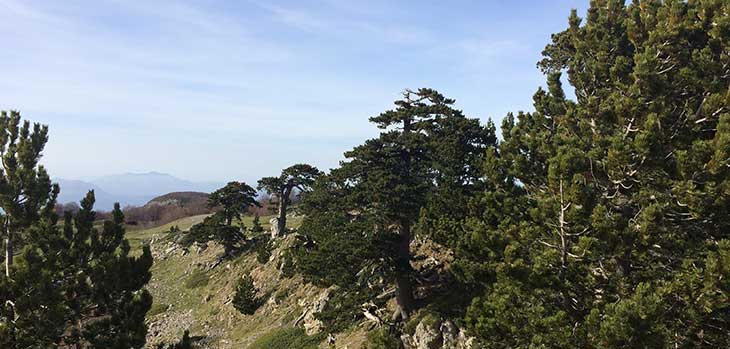 We also went to Alessandria del Caretto on the eastern side of the park where six species of maple grow including Lobel's maple, Norway maple and Montpellier maple but very little seed collected.
---
It's fantastic, but the less glamorous side is spending hours in launderettes , DHL offices, and travelling!