Planting 2021 – A selection of Plants
---
Westonbirt's Curator, Mark Ballard, and Propagator, Penny Jones, have been working together selecting new homes for trees at Westonbirt for over 10 years, and are adept at finding the right home for the right tree in Westonbirt's beautiful landscape.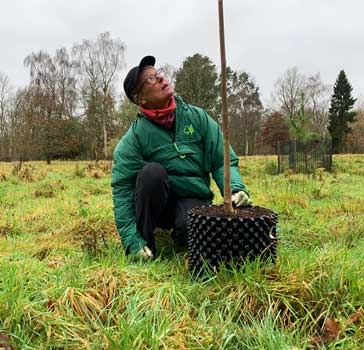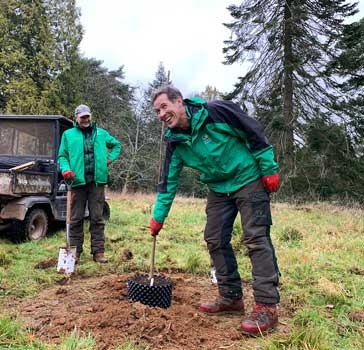 The first step in this immense task is to choose the seeds that will eventually become the trees you see out in the arboretum. Every plant must earn its place in this historic landscape, and Mark and Penny take care to pick trees that will add something to the arboretum – because they are a super plant, historic, endangered, rare, of scientific importance, or simply because they will add to the beauty of the landscape.
We caught up with Propagator, Penny, to find out more about the trees being planted during February this year.
"One of the most exciting jobs of the winter season is assessing which plants are ready to be planted – they've all either started as seed, or in some cases, cuttings or layers, and have come through the nursery in various stages. The icing on the cake is working with Curator, Mark Ballard, to find them a suitable position within our historical collection. It is far from an easy job with so many factors to consider! These include light, drainage, soil-type, how it will feature in the landscape, colour, shape, form, texture to name a few!"
This year the tree team are planting 125 trees and we want to share a few highlights and the reasons these trees have been chosen to form part of the landscape at Westonbirt.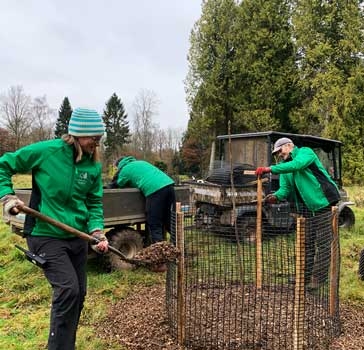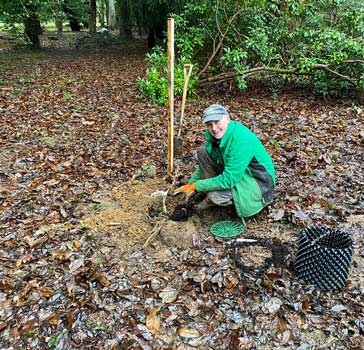 Plants of landscape interest
Three different cultivars of Witch hazel, Hamamelis x intermedia, have been planted along Main Drive. They are 'Aphrodite', 'Advent' and 'Gingerbread' and range in colour from orange to sulphur-yellow. Over the years we have lost some very old and large clumps of Witch hazel, so these particular specimens were purchased from a specialist commercial nursery to provide much-needed colour during late winter.
Heritage and historical value
Several rhododendrons have been planted this year including a large-leaved Rhododendron macabeanum grown from air-layers. This extremely showy plant was chosen to be propagated in our nursery as we only have one specimen in the collection. Some plants returned from the micropropagation unit at Cornwall College include Rhododendron falconeri and Rhododendron 'Mrs R S Holford'. Again, we only have one plant in the collection, and it is starting to look somewhat scruffy; not at all flattering to the arboretum creator's wife who the plant is named after!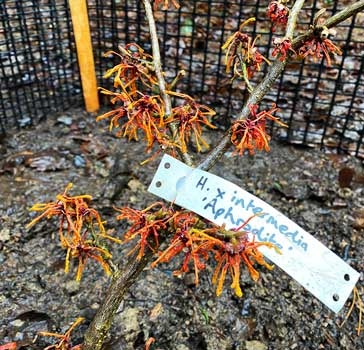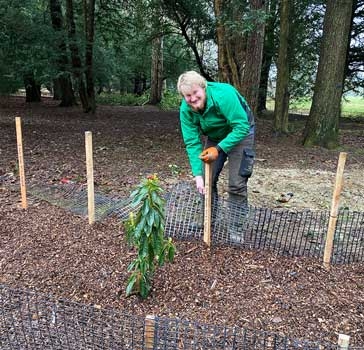 Conservation, Science and Research
a total of five Taiwania cryptomerioides have been planted across the collection. This is an unusual and attractive conifer with needles than mimic Cryptomeria hence the species name. Taiwania cryptomerioides is a relative newcomer to the UK and of interest as a future forestry tree as it can achieve 50m plus in its native range of Taiwan, Myanmar, and Vietnam. It is critically endangered in Vietnam where fewer than 100 trees remain and Endangered in Taiwan and Myanmar. The durable and fragrant wood of Taiwania has been long exploited for use as coffins and the wood is believed to have medicinal and insecticidal properties.
Bringing in new plants is a crucial part of preserving the arboretum for future generations – though some trees live a long time they are not infinite, and we must be sure to weave new plants into the landscape to maintain its beauty and variety for years to come.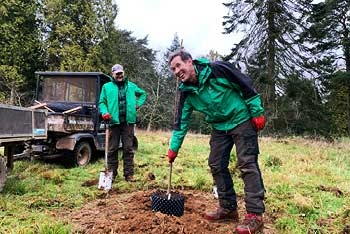 CATEGORIES