Renewing Westonbirt's links with Japan (part 1) - the 2011 seed collecting trip
---
This week Westonbirt Arboretum's Director, Simon Toomer, and Superintendent, Mark Ballard, will travel to Japan for two weeks to collect seed from the wild. The trip will help to develop Westonbirt's tree collection with more diverse species of maples and other trees from this temperate climate. The team wish to thank the private donor with a passion for plants and science who has funded this trip.
It's the weekend before the 'off' and I've at last had some time to prepare for the trip to Japan. As well as the mundane things like washing clothes, it's also given me a chance to swot-up on the plants on our target list. I've also had a few practice runs at using the camera lent to us by BBC Points West to cover aspects of the trip. Mark (Superintendent, Mark Ballard) is a bit nervous about this as he seems to think I'm going to be doing all the filming while he does the 'acting'. He's right!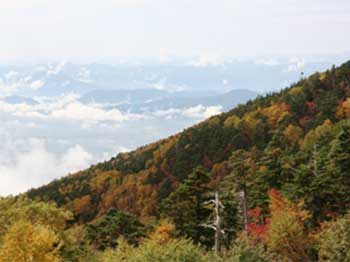 So what's this trip all about? Some folk suspect it's just a ruse to escape the office for a couple of weeks and renew old friendships with the Japanese colleagues we met back in 2008 when we last visited. I won't deny that trips like this can be a great pleasure (as well as very tiring) but there is a much more important reason for going.
New trees and shrubs are the life-blood of the arboretum and seed collected from naturally-growing trees is invaluable for collections with scientific objectives such as Westonbirt. Species vary greatly from one location and habitat to another across their natural range and only by recording details such as altitude, latitude, longitude, soil type and a wealth of other information, can we realise the full value of plants for reference and study purposes.
Trips like these are also a valuable way to develop staff knowledge and build relationships with partners in host countries who are often willing to collect and send seed that is not available at the time of visiting. Some of the seed we collect will be going to the Millennium Seed Bank at Wakehurst Place. We are really pleased that one of their members of Staff, Theodore Chapman (known as Ted) will be joining us on this trip. As well as seed, we will be collecting and preparing plant specimens for the herbarium at Kew, thereby also contributing to that amazing scientific resource.
So why Japan? We tend to associate the country with enormous cities and industrial sprawl but look at an atlas and you'll see that these highly populated areas are squeezed along the southern fringe of the main island, Honshu, with much of the rest of the country being mountainous and forested.
The Japanese forests are home to an amazingly rich tree and shrub flora. For example, as well as the well known Japanese maple (Acer palmatum) there are over 20 other species of maples – compare that to just one native to the British Isles!
One of these is the lime-leaved maple, Acer distylum, a plant that we no longer have in the collection and would love to bring back. And it's not just maples we want to collect; our target list includes plants from a wide range of genera, including our five national collections.
On this trip we will be collecting from six forest areas including the slopes of Mount Fuji and some research forests in Ibaraki Prefecture to the Northeast of Tokyo. We will be accompanied and helped by staff from the University of Shizuoka and The Forestry and Forest Products Research Institute.
Timing of the trip is very important to coincide with the ripening (but before dropping) of the tree seed we want to collect. In high altitude areas the autumn tends to be more advanced than lower down and it's always a compromise when it comes to choosing the best time to visit.
All our collecting will be covered by permits issued by the institutions in Japan. It is very important to us to abide by international conventions on plant conservation and benefit sharing. The days of indiscriminate and exploitative plant hunting are over and we have no wish to do anything that would damage the forests from which we collect.
As the trip progresses, we hope to share the highs and lows with you via regular blogs and (Mark permitting) video clips and photographs. Keep checking back here on the Westonbirt blog, and keep an eye on Westonbirt's Facebook and Twitter to find and more and see photos as we go along.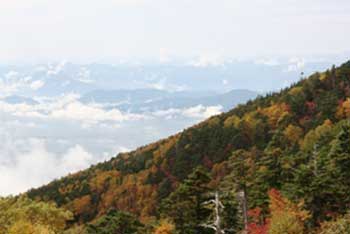 CATEGORIES