Renewing Westonbirt's links with Japan (part 2) - Tokyo
---
Westonbirt Arboretum's Director, Simon Toomer, and Superintendent, Mark Ballard, are currently in Japan for two weeks to collect seed from the wild.
The trip will help to develop Westonbirt's tree collection with more diverse species of maples and other trees from this temperate climate. The team wish to thank the private donor with a passion for plants and science who has funded this trip.
Saturday 1 October 2011
Day four of our trip comes to a close and things are going to plan so far, Japan really is an amazing country, just as we remember it. Getting here was our first challenge, the flight was about 11 hours and we are now 9 hours ahead of GMT, which meant we lost some sleep time somewhere on route. Despite a little tiredness, Simon Toomer, Ted Chapman (RBG Kew/Wakehurst Place) and I are all very excited and eager to get cracking.
First stop was Tokyo, and as soon as we arrive we drop off the bags and head for the super efficient JR train network. We visit the Imperial Palace Gardens right in the city centre, and here we appreciate the art of 'cloud pruning' on the rows of Japanese Black Pines (Pinus thunbergii). Next we catch the a couple more trains, bound for Shinjuku-gyoen, one of Tokyo's largest parks at 57.6 acres. It dates back to 1906, and is home to the largest Maidenhair Tree (Ginkgo biloba) we have ever seen.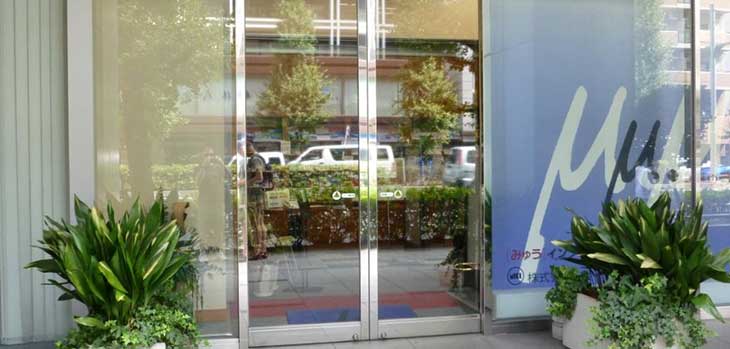 On our first full day in Japan, we start with a quick visit to Miki Travel armed with the gifts of calendars and Westonbirt Magazines, as a favour to our Marketing Department. They are a Japanese travel agent, who have been organising group visits to Westonbirt for many years, which is obviously always very welcome.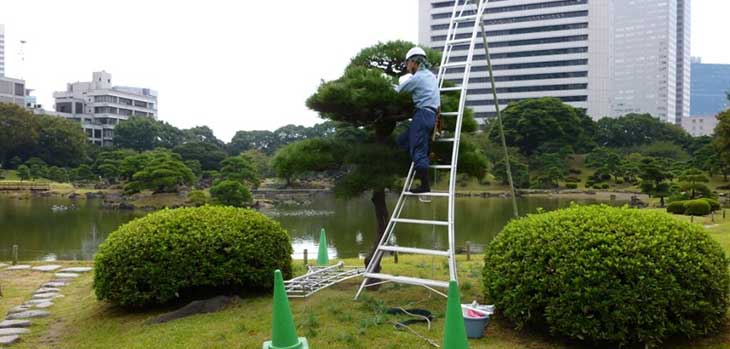 Then a short walk to the nearby Kyu-Shiba-rikyu Gardens, which is one of a pair of feudal era clan gardens surviving in Edo (modern-day Tokyo). We are all impressed by the high level care taken to maintain the landscape, where each pond, island and rock is very symbolic. Although, we agreed it is a little strange to see sky-scrapers as a backdrop to this scenic garden at every turn.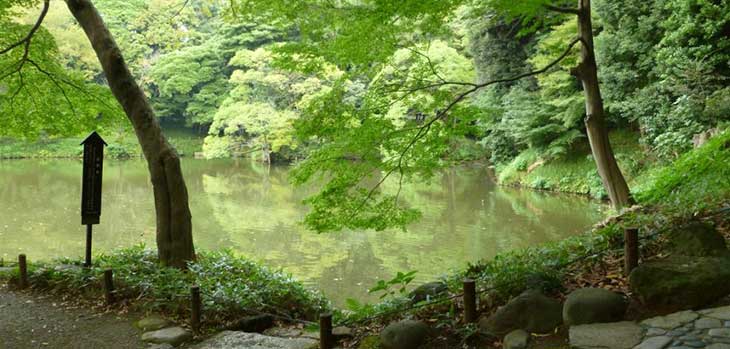 Yet more trains and we arrive at Koishikawa Botanical Garden, University of Tokyo, whose aim is to contribute to research and education in plant sciences. Unfortunately, a recent typhoon had caused a lot of damage to the larger trees and the garden was unexpectedly closed. Not to be beaten, we walked to the Koishikawa Korakuen Gardens, which was first planted in 1629 and has a strong Chinese influence. It is also a well manicured landscape, and we watched several members of their 'Tree Team' at work with interest. It is fantastic to see the many Japanese Maples (Acer palmatum) used to great affect against the backdrop of a central pond, and we imagine how they will look during momiji (Autumn Colour) in a month or so from now.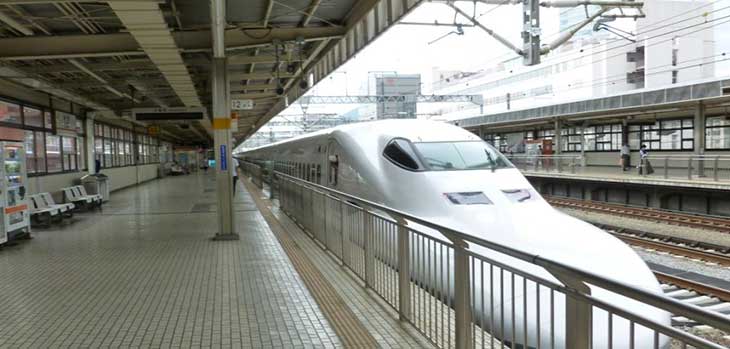 It is hot and sticky in the capital city, so today we are thankful to be heading out on a shinkansen (bullet train) to Shizuoka. Here we meet our first Japanese contact and friend, Dr Hiro Mizunaga, who is Professor of Silviculture at Shizuoka University, who helped us on our last visit in 2008. We make plans for tomorrow, our first day of seed collecting in the Naka-kawane Forest, some 3 hours away. We learn that we'll have to walk part of the way to the forest, due to more typhoon damage to the roads there. At least the weather forecast is good!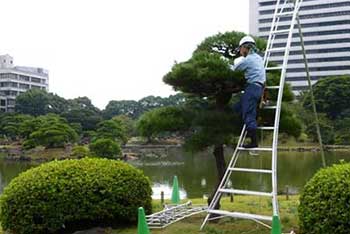 CATEGORIES