Renewing Westonbirt's links with Japan (part 4) - Mount Fuji
---
Westonbirt Arboretum's Director, Simon Toomer, and Superintendent, Mark Ballard, are currently in Japan for two weeks to collect seed from the wild.
The trip will help to develop Westonbirt's tree collection with more diverse species of maples and other trees from this temperate climate. The team wish to thank the private donor with a passion for plants and science who has funded this trip.
Sunday 9th October
It's Sunday morning and we're having a quiet day staying in a high rise hotel in the city of Tsukuba, an hour's train ride north of Tokyo. The brief respite in collecting gives us an opportunity to open and repack all the seed gathered so far and update the plant records. It's also a chance to catch up on sleep and consider the trip so far.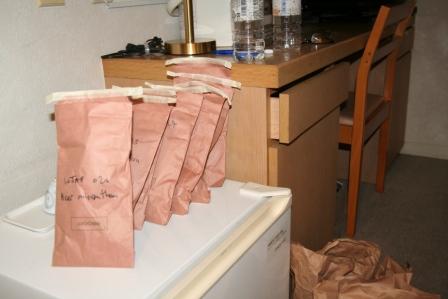 The two days spent on the forested slopes of Mount Fuji produced some valuable plants that we missed on our last trip. Once again we were helped by staff and students from the University of Shizuoka including PhD researcher Mizuki Fukushima who drove us along the winding forest tracks far removed from the usual tourist bus routes up Fuji. There were also memorable views of the mountain as we approached from the industrial sprawl to the south.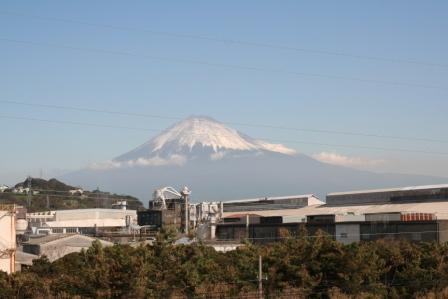 One notable tree that we hoped to collect was Torreya nucifera, known to the Japanese as kaya. This relative of the yew can be quite illusive beneath the more conspicuous giant beeches, firs and oaks and, although we found a number of trees, we couldn't spot any green plum-like fruits among the evergreen foliage even with the aid of binoculars. But then with time running out and our hopes diminishing, we located two fruiting plants and, with the help of long-handled pruners, managed to collect a reasonable number of kaya 'nuts'.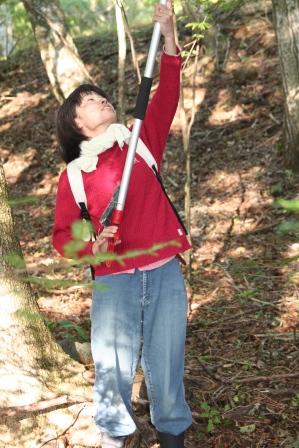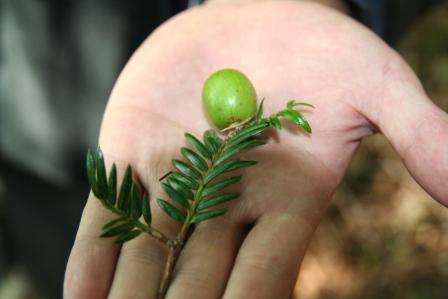 We also collected other valuable plants including two maples: horned maple (Acer diabolicum) and Nikko maple (Acer maximowiczianum). The latter was a real surprise as we had not expected to see it here and had a stroke of luck when Mark spotted a large old tree with a recently shed large limb (probably during the recent typhoon) laden with ripe fruit – the prize delivered on a plate!
The forests around Fuji are designated as National Forest Parks and we were very fortunate to be given special permission to collect seed by the equivalent of the UK's Forestry Commission. We dropped in at the local forestry office where we met the local forestry chief, Mr Sakamoto, who told us about the forests and their management.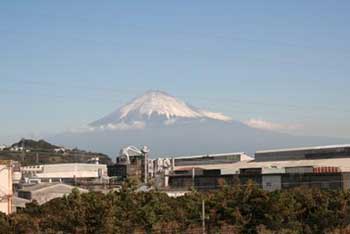 CATEGORIES