Sensing Nature Guided Walks
---
RNIB Connect Radio's Toby Davey joins a recent Sensing Nature Guided Walk at Westonbirt led by two visually impaired Volunteer guides.
Discover Westonbirt's immersive and interactive sensory experience and how this aims to shift visitors' perception, enjoy the arboretum at a slower pace and explore the trees of Westonbirt through their nonvisual senses.
Through membership, the Friends of Westonbirt Arboretum provide vital funds to Westonbirt's volunteering programme to connect people with trees and ensure everyone can experience the arboretum in a way that works for them.

---
Find out more and when the next Sensing Nature Guided Walks are here...
Discover membership from £40 a year here...

Read the full article by RNIB Connect on audioboom here...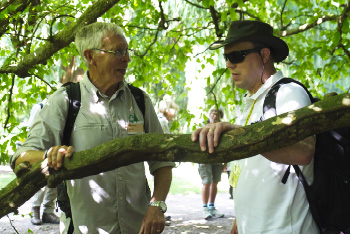 CATEGORIES