Spring highlight: Chinese parasol storax
---
The Chinese parasol storax is a relative to snowbell (Styrax) and snowdrop (Halesia), of which we have many in the collection. However, so far, we only have one specimen at Westonbirt of this rare and very scarcely grown plant, originally from China.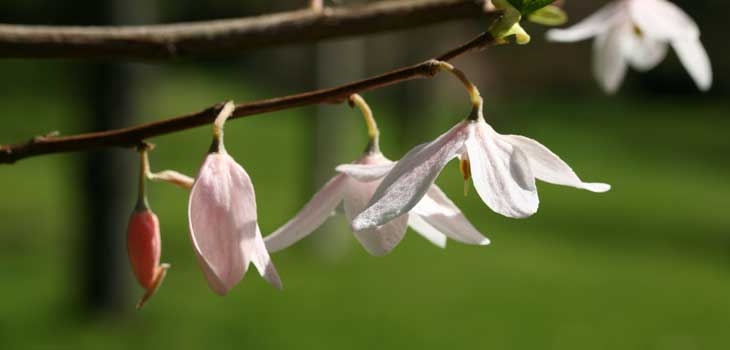 Its beautiful star-shaped flowers can be white with pink veins, or simply plain pink, showing from the end of April. Its bark is greyish-brown which often peels irregularly while its leaves are glossy green in colour. Westonbirt's Propagator, Penny and Dendrologist, Michal, are enamoured with this plant and are impatiently waiting for it to start producing seeds.
The Latin name, Melliodendron xylocarpum, means honey tree with a wooden fruit.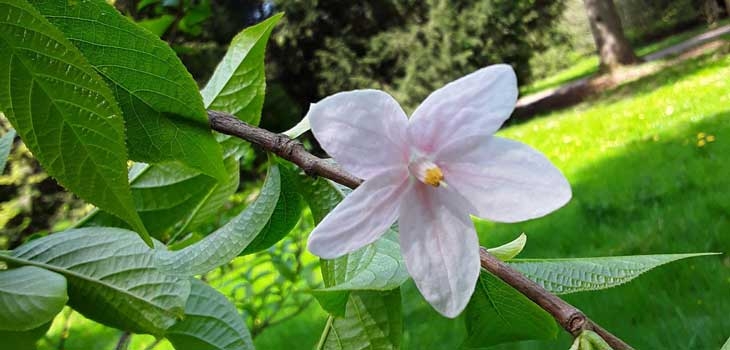 Melliodendron tends to grow well in warm, moist environments and enjoys summer heat. It is believed this plant was introduced to Western horticulture around 1994.
While in China this species can grow to a height of 4-5 metres, in the UK it tends to struggle to reach these heights and so remaining a relatively small tree.
Read our other tree of the month blogs here...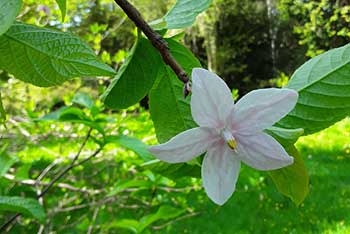 CATEGORIES