STIHL Treetop Walkway - aiming high!
---
Work is continuing on the STIHL Treetop Walkway, which will give visitors an exciting new perspective on trees. The walkway is part of phase two of the Westonbirt Project.
This week, the highest sections of the STIHL Treetop Walkway were carefully craned into place.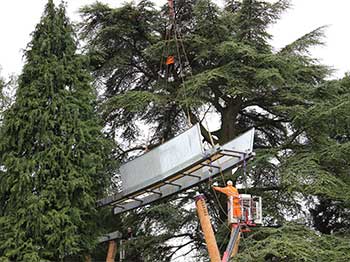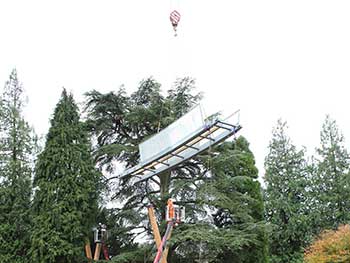 Negotiating a large cedar took careful planning and, of course, our skilled Tree Team were on hand to climb the branches and assist with this tricky manoeuvre with the crane.

The legs for this section are the longest, measuring 13 metres. As the legs are put in at an angle, the walkway itself is at 11 metres at point.
---
It's great to see the walkway snaking through the trees - as we'd hoped, it will take visitors up-close to the highest branches of our trees!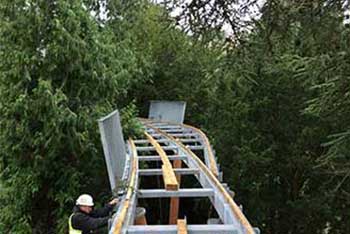 CATEGORIES