STIHL Treetop Walkway: an offshoot emerges!
---
Work is continuing on the STIHL Treetop Walkway, which will give visitors an exciting new perspective on trees.
The walkway is part of phase two of the Westonbirt Project.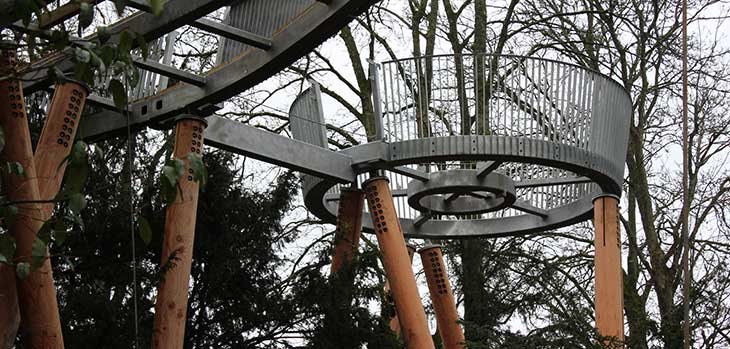 At the end of last week, we saw the installation of the 'walkaround' offshoot of the main walkway which will eventually include a rope bridge!
It was a tricky element for the contractors - with five legs to put in place and fix to the relatively small steel frame of the circular platform, it was as close to fiddly as building on this scale gets.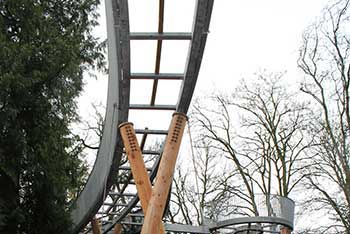 CATEGORIES