Sweet Chestnut
---
This Easter, Westonbirt's learning and participation team have created two great family events, with an Easter Challenge (3 - 6 April) and an exploration of Jurassic Plants (10 - 12 April) on offer for families. Trails amongst the trees and craft activities make this the perfect spring day out - here's a taste of some of the amazing tree facts you'll find on the trails!
The sweet chestnut tree was also introduced into Britain by the Romans. It provided chestnut flour for Roman soldiers and was known as the 'bread tree'. Unlike most other nuts, chestnuts have a larger amount of starch making them an important source of carbohydrate. Chestnuts have been a staple food for many Mediterranean diets for thousands of years.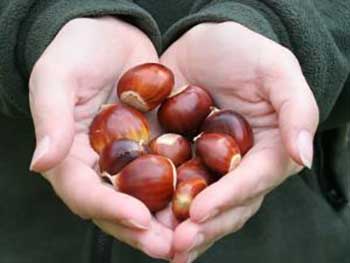 Marron glacé, candied sweet chestnuts, were first served in the early 15th century, made in southern France and northern Italy. These sweets are chestnuts that have been candied in sugar syrup and then glazed.

Creamed chestnut is also added to many desserts such as mousse, ice cream, and meringues. A sugar can also be extracted from the nut.

Most of the sweet chestnuts eaten in Britain are imported from Italy, France and Spain as in our cooler weather the nuts do not often develop fully.
Useful links
Become a member of the Friends of Westonbirt Arboretum
More about Westonbirt's family events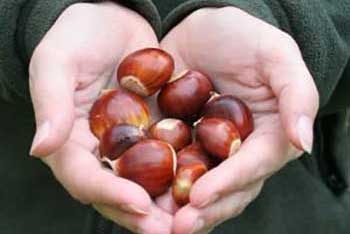 CATEGORIES