The Adult Changing Room is ready for use!
---
Works have now been completed on our Adult Changing Room/Changing Place space for visitors in the main toilet block by the Great Oak Hall.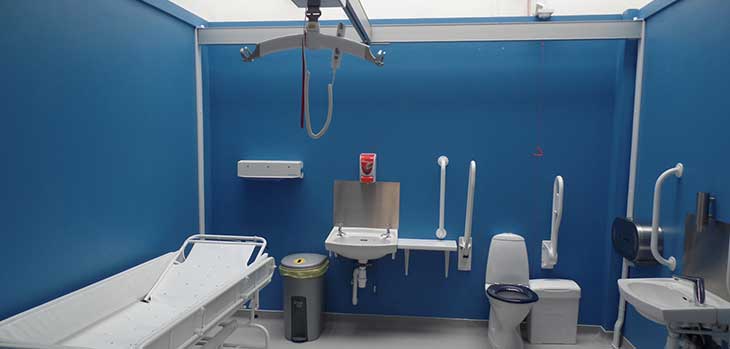 This new facility includes toilet facilities as well as equipment such as a height adjustable changing bed and a ceiling hoist. The hoist can lift up to 190 kg and allows users easy movement in all dimensions around the room.
We have also joined the Mencap Changing Places scheme, which means our facility will be listed on their website as well as providing allowing us to use their official 'Changing Places' logo.
This should enable visitors who cannot use a standard disabled toilet such as those with motor neurone disease, multiple sclerosis, cerebral palsy and some older people to access the arboretum.
The number of users will be increasing as our learning team and community officers work with a number of visitors from excluded audiences.
---