The joy of creating
---
We all missed out on seeing Frances Whitman's exhibition at Westonbirt this spring due to lockdown so we caught up with her to get a little insight into work...
Whether I'm painting and drawing trees, animals, angels or capturing the energetic vibration of places. I feel each piece of my art carries the energy of the process, the joy of creating, the expectation, the love of being in the moment and the sense of joy in viewing the completed work.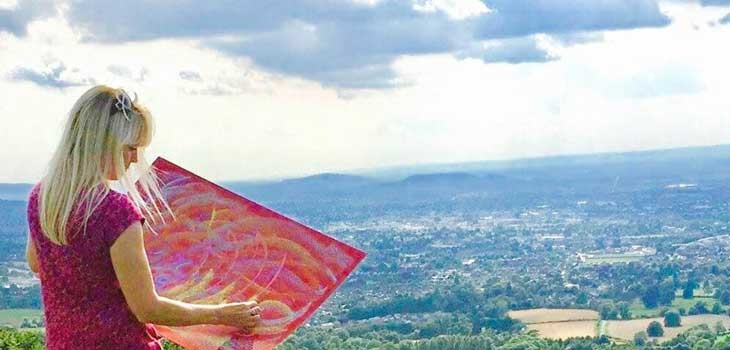 I love to draw animals, capturing their nature and presence in the realistic detail I achieve in my drawings, especially in their eyes, 'the windows to the soul'. I mainly photograph animals in wildlife parks, nature reserves and zoos. Once back in my studio, I use these photographs as reference, composing scenes for my drawings, which can take me many days to complete.
Making the invisible visible.I combine my natural abilities as an artist and medium to create beautiful intuitive paintings. Sensing and connecting to the energies of the subject I am portraying, bringing this vibration into view through my artworks. Using a broad spectrum of colours and mediums, my intuitive art depicts energy, nature, spirits, angels and dreamscapes, to list just a few. I often write words to accompany my paintings.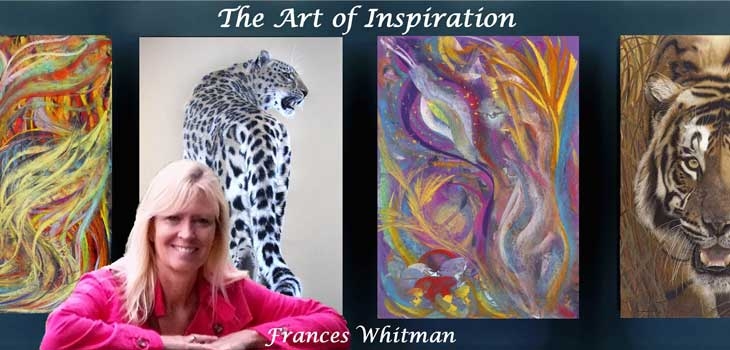 Being inspired by nature and especially trees, I create vibrant and free flowing tree art using acrylics on canvas. I like to capture the flow of the tree and the shapes that form within the branches as they move. It's always a lovely surprise to find that faces and people have magically appeared within the tree when the final painting is viewed!
I enjoy visiting sacred sites and locations in the UK and abroad. Connecting to and sensing the energetic vibrations present, energies resonating from the land, structures and offered by the guardians of the sites. I paint these energies to making them visible to the viewer through my pastel paintings.
My art can be viewed at www.franceswhitman.com
---
Read about another exhibitionist, Carole Ann Ingram, on our blog here...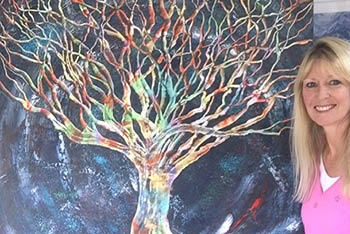 CATEGORIES