The party's over for the leaf-peepers
---
Phew, it's all over and what an autumn it's been! The evidence of a long and glorious leaf display now lies on the ground like the spent party poppers after a wild party.
The clear-up is left to the earthworms while the trees themselves get a well-earned rest until the show begins again in the spring. The 100,000 or so colour pilgrims have gone too leaving only muddy footprints and the odd woolly glove left helpfully on a low branch for the unlikely return of its owner. Among the throng were the usual photographers who left with not just memories of a great day out but their bounty of countless gigabytes-worth of gorgeous Japanese maples, recorded for posterity or to adorn calendars and e-pages across the World Wide Web. In the USA they call it leaf-peeping while in Japan this annual celebration of autumnal leaf colour goes by the name of Momijigari. But here at Westonbirt in the heart of the Cotswolds we hold our own British version, albeit with a lot of trees 'borrowed' from all over the temperate world.
As with every year, predictions about the likely quality of autumn colour were freely given and then selectively forgotten when confounded by what turned out to be one of the best displays for many years. The usual questions are asked about what climatic conditions conspire to conjure-up the kind of colour spectacular we saw this year. Is it the warm summer days that helped to build high sugar levels in the leaves or the cold autumn nights that slow the re-absorption of colour-producing chemicals?
---
Whatever the answer, this fantastic demonstration of trees' adaptation to the Earths rotation provides a wonderful way for modern urban humans to mark the turning of the seasons and bond with nature.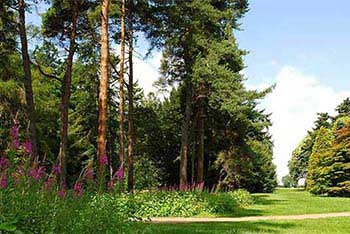 CATEGORIES