The pink pegs
---
You may have wondered what the pink pegs are next to the Welcome Building. Some of you have already guessed that these pegs are marking out the route of the new Treetop Walkway!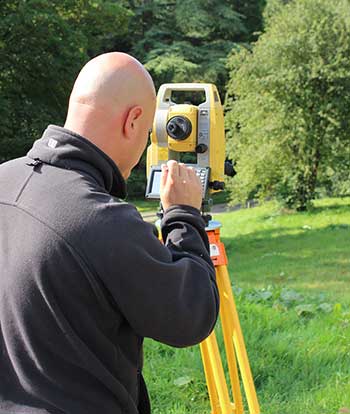 A surveying team spent several days carefully marking out the positions of the pegs which represent the timber legs for the Treetop Walkway. They have also surveyed the position of the new footpath from the Welcome Building, the new road and checked the tree positions on the original survey.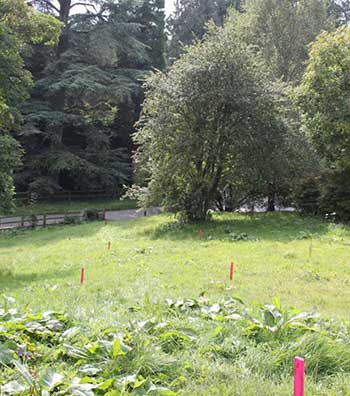 This picture is taken from the new footpath next to the Welcome Building and shows the start of the walkway. We plan to create some exciting interpretation here to mark the start of the 300 metre journey through the trees.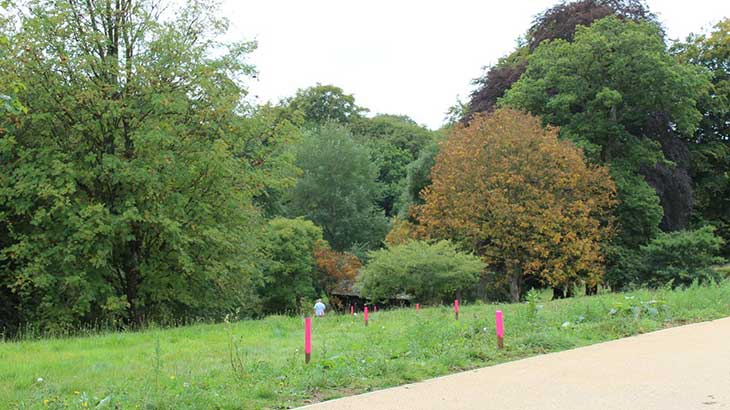 From the start the walkway gently rises and then flattens as it reaches its highest point of 12 metres in the valley near to Skilling Gate. Here it will curve to the left of the Blue Atlas Cedar, shown in the picture above. Here the walkway then delves into Silk Wood.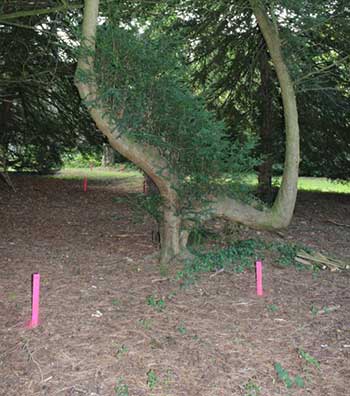 Now we have marked the locations of the walkway legs on to the ground, the architects and engineers will now check the size and types of foundations needed for each pair of legs. The tree team will also carry out some pruning work so we are ready for the walkway to be constructed. The photo above shows a 'Y' shaped Yew; we had hoped the walkway would pierce through the centre. Instead the tree team will prune the left side and encourage the yew to grow around the Walkway.
Sophie, Project Manager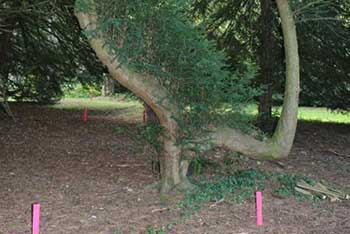 CATEGORIES