The results are in…
---
The results are in… and the name of our new Magnolia is…
Two weeks ago we asked you to help us choose a cultivar name for our new Magnolia hybrid, Magnolia sprengeri × campbellii. And the results are now in!
With a landslide victory, the winner is……
Westonbirt Hope
Long may she bloom!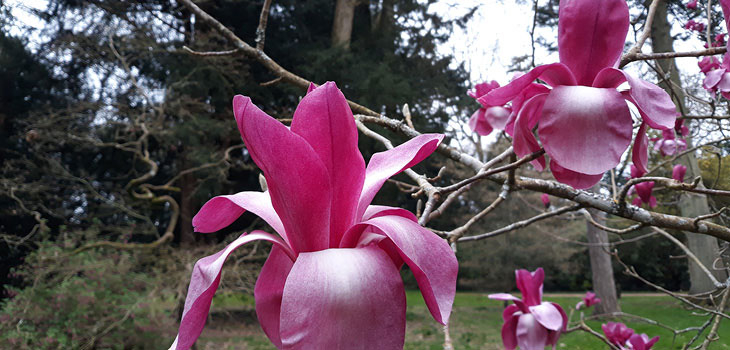 ---
Our next steps will be to register the tree under its new unique cultivar name, by which it will be known to the horticulture world and wider public.
The parents of this new hybrid are Magnolia campbellii and our spectacular Magnolia sprengeri var. sprengeri 'Westonbirt Diva,' another must see of the arboretum in early spring! Our former Propagator collected seeds from our Diva in 1970, and planted one of the resulting young plants near Specimen Avenue in 1975. Magnolias propagated by seed usually take quite a long time to mature to flowering age so it wasn't until 10-15 years later when the flowers first appeared that it was obvious that the plant was a hybrid.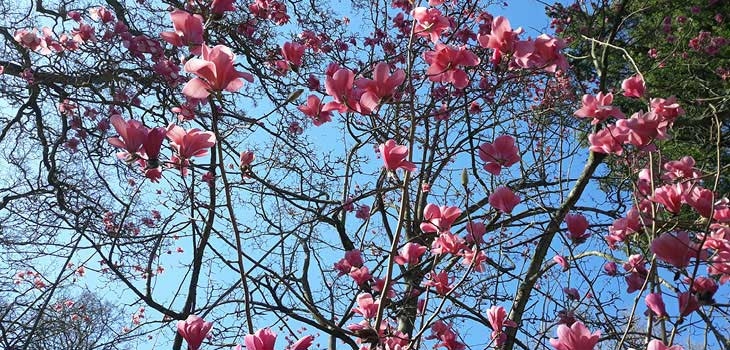 So what makes this Magnolia different?
Though like its parents in many ways, this magnolia has some distinct features:
When it flowers: While its parents flower in early March, Westonbirt Hope flowers 7-10 days later than this. In some years, this protects the flowers from frost, so it has a longer and more spectacular flowering!

The number and colour of the tepals*: Though hard to capture on camera, the tepals of the flowers have been described as 'red wine' in colour and it also has fewer of them than either of its parents.

Shape of the flowers: Like its parent, Magnolia campbelli, the sepals and petals spread wide, like a waterlily, while the inner four stay upright.
If you're keen to see the tree, you can find it growing down Specimen Avenue, though you'll have to wait until early spring to see it in its full glory!
*The outer parts of a flower, which cannot be classified as sepals or petals.
---
Thanks for taking part in naming Westonbirt's new Magnolia!
Book your time slot ticket here to see all the wonders of Westonbirt this summer...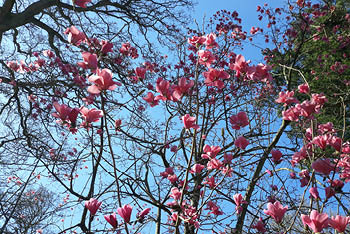 CATEGORIES