The Return of the Winter Season
---
Of course, people know about Westonbirt in the autumn and spring, they may even spend long summer days relaxing in the shade beneath some of our majestic trees.
It has been a real treat though to see the return of the winter season this year. The Arboretum is looking just like one of those picturesque scenes from a Christmas card at the moment, after the recent cold snap.
The journey here can take a little longer than usual and demand a little more concentration, but once we arrive the view is simply stunning. It is a privilege to work here when the grounds have been dusted with snow.
Fortunately we have not suffered any fallen trees or broken branches, I like to think this is because we have a well-managed collection. The Tree Team has shaken the snow from our new plantings, as it can be too heavy for these youngsters and weigh them down. Otherwise plant health care and grounds maintenance carry on regardless, there are always plenty of jobs to do at a National Arboretum.
---
I would encourage anyone to visit now and experience this winter wonderland for themselves just check the website before setting off, as we have had to close on a couple of days.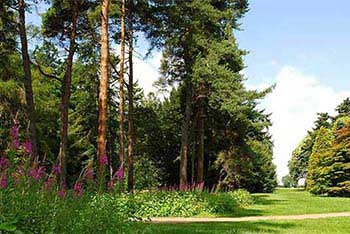 CATEGORIES