Trail Running Kit List
---
We're buzzing from the Westonbirt 10K, so we've caught up with the team from the Runners Need and Cotswold Outdoor Cirencester store to find out what kit they recommend to get started with trail running.
Trail shoes
Trail shoes are a must if you're heading off-road, as you'll need more support and grip than road running shoes offer. Trail shoes have deeper lugs and a more aggressive tread pattern than road shoes to help provide extra grip and more stability on uneven and slippery terrain. They're also designed to be more robust and often feature hidden plates and toe protectors to help protect your feet from bruising from rocks and roots. Many also feature a stitched-in tongue to prevent debris from working its way into your shoes.
Waterproofing is also something to consider in a trail shoe. If you're running on dew-covered grass or out during a shower, a waterproof shoe can help prevent your socks from getting wet. However, if you're running through deep puddles, where the water can splash over your ankles, the waterproofing can then hold the water, which is not something anyone wants, so bear this in mind when choosing your shoes.
Socks
Socks often get overlooked by runners, but they can massively change the comfort of your run. The right socks prevent chafing and blisters and provide additional cushioning in key areas. Waterproof or quick-drying socks are worth considering when you're hitting the trails, as you never really know what conditions you'll face.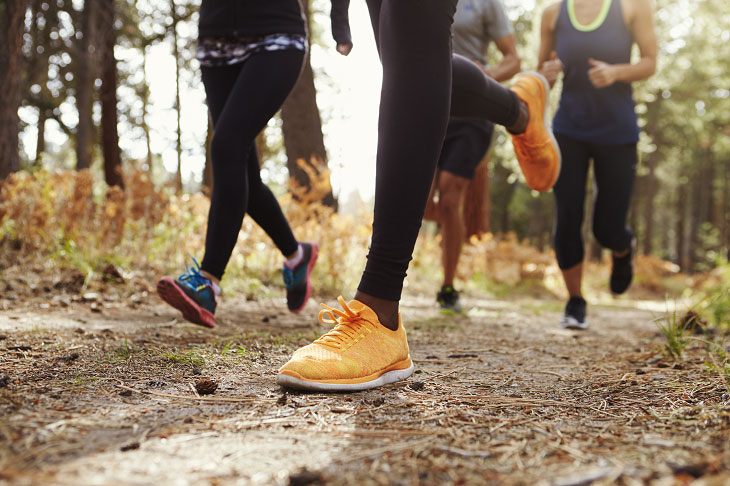 Running Jacket
If you're training for an event like Westonbirt's Run For The Trees, you can't just skip a run because the weather is bad; that's why you need a water-resistant running jacket that protects you from the elements. Even on cool days when you're out on the trail, you'll soon start to warm up, so look out for a water-resistant jacket that is also highly breathable. That way, you can keep the rain out without trapping sweat.
Another tip is to consider jackets that pack down small or into their own pocket, so if you do heat up and the rain stops, you can pack away the jacket and carry it easily.
Running Watches
Keeping track of your training couldn't be easier, as there are loads of different fitness watches out there that can track everything from your distance and pace to your heart rate and VO₂ max. Not only does this give you a record of your runs, but it helps you track your training and learn when you have maxed out and when you could have pushed harder.
If you're starting to take on more technical routes, you should consider watches that come with GPS navigation that can help keep you on the right path and give you an accurate location should you get into difficulties and need to call for help.
Hydration Packs
As you start to up the distance of your runs, staying hydrated on the go becomes important. There are loads of different hydration options, from ergonomic water bottles that are easy to hold whilst on the move to bladder packs which can be carried in a hydration vest to give you easy access to water whenever you need it. You can even get water purification systems so that if you're heading out into the wilds, you can safely top-up from natural water sources.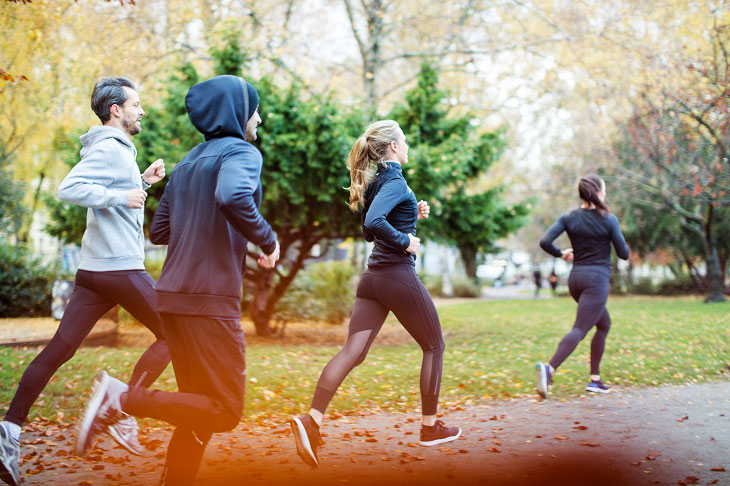 Sunglasses
When running on sunny days, sunglasses are a must. They help reduce glare and improve visibility, which is essential when you're trail running and need to keep an eye on where your feet are going at all times.
Unlike normal sunglasses, running-specific ones are designed for high-intensity activities and feature additional grip and sweat-resistant frames to help prevent them from falling down your nose or bouncing around as you run. Many also come with polarised lenses that stop glare from hitting you directly in the eye and offer UV protection to prevent damage.
If running in sunglasses isn't for you, then try a visor, and don't forget to put on suncream on warm days.
Hats and Buffs
Whether you're running on a hot sunny day or in cooler weather, a hat is a must-have piece of running kit that provides protection from the elements and keeps your hair out of your face.
In warm weather, you should opt for a peaked cap that will help keep the sun off your head and provide your face with some protection. In cooler conditions, a beanie hat can help keep you stay warm. Look out for breathable hats that have sweat-wicking and water-resistant properties and will keep your head dry even if you get caught out in a downpour.
For changeable conditions, consider a buff. Made from high-performance microfibre, this breathable, moisture-wicking and wind-resistant accessory is multi-functional and can be worn in various ways. Start with it around your neck to keep you warm, or use it as a headband once you start to get a bit of a sweat on. You can even stuff it into a side pocket as they are small, lightweight and pack down easily.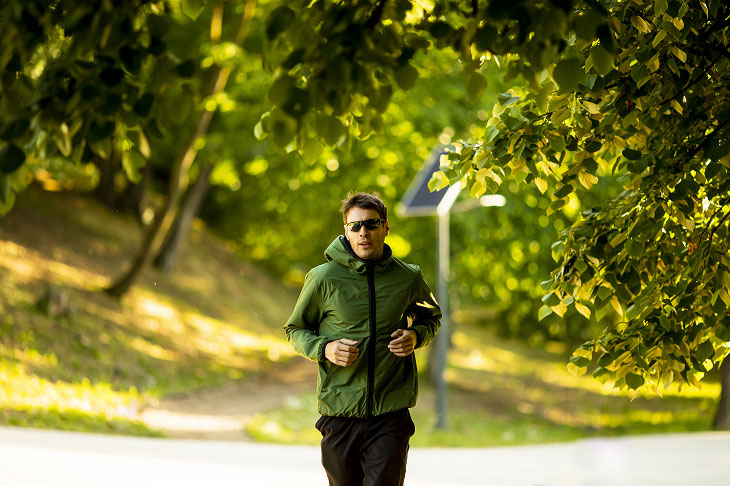 Get Kitted Out
For more advice, head to Runners Need, located within the Cotswold Outdoor store at South Cerney. You can take advantage of their free gait analysis and get their in-store experts' advice on the best type of trail shoes and accessories for how and where you run. Plus, as a Friend of Westonbirt Arboretum member, you can get 15% off purchases* from Runners Need and Cotswold Outdoor.
*Terms and conditions apply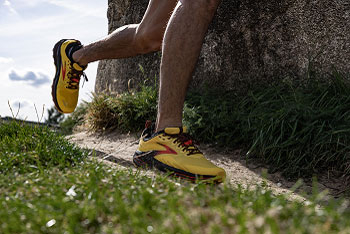 CATEGORIES