Tudor treats
---
This Easter, Westonbirt's learning and participation team have created two great family events, with an Easter Challenge (3 - 6 April) and an exploration of Jurassic Plants (10 - 12 April) on offer for families. Trails amongst the trees and craft activities make this the perfect spring day out - here's a taste of some of the amazing tree facts you'll find on the trails!
The ancestor of the modern apple is thought to have been a wild crab apple from SW Asia. It is thought that over millions of years, mammals such as bears selected the largest and juiciest fruits, which gradually led to larger fruit varieties evolving.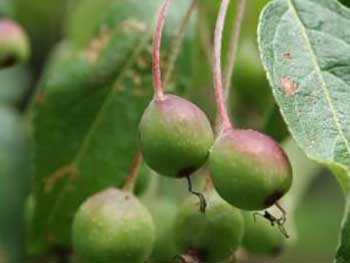 In the Middle Ages and Tudor times, fruit provided sweet treats in addition to honey. It was usually cooked, as doctors thought that raw food caused illness, and then used in sweet and savoury dishes. Some fruits were preserved in syrup to last longer through the winter.

There were many more varieties of apples grown in England during Tudor times – today only about eight varieties of apple, bred for uniform shape and size, are available in the supermarket and as a result many of the old varieties eaten by the Tudors have been lost.

It takes about 50 leaves to produce the energy needed to grow one apple.
Useful links
Become a member of the Friends of Westonbirt Arboretum
More about Westonbirt's family events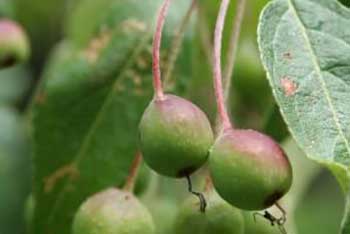 CATEGORIES