Victorian Fairy Floss
---
This Easter, Westonbirt's learning and participation team have created two great family events, with an Easter Challenge (3 - 6 April) and an exploration of Jurassic Plants (10 - 12 April) on offer for families. Trails amongst the trees and craft activities make this the perfect spring day out - here's a taste of some of the amazing tree facts you'll find on the trails!
The katsura tree, also known as the candyfloss tree or toffee tree doesn't produce the ingredients for candy floss, but releases the wonderful aroma of sweet toffee in autumn.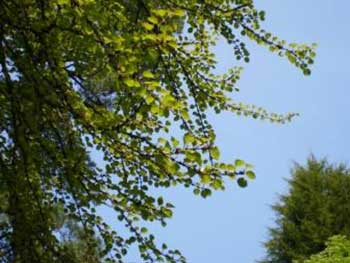 Native to Japan and China, it was introduced into Britain in 1881, years before candy floss itself became readily available.

Before Victorian times, sugar was spun by hand; a sugar syrup was created, into which a knife was dipped and the fine thread falling from the knife tip was used to create sugar webs for covering desserts. It was expensive, time consuming and a food for the wealthy.

The melt in your mouth sweet strands of sugar known as candy floss, cotton candy or fairy floss became available most people from 1897, when the dentist William Morrison invented a machine to spin sugar. His candy floss was first sold to a large audience at a fair in 1904 and has been a popular fairground treat ever since.
Useful links
Become a member of the Friends of Westonbirt Arboretum
More about Westonbirt's family events
CATEGORIES