We are more than the trees; we are flowers, butterflies and bees
---
Yesterday was my second guided walk. A different topic this time and I couldn't have thought of a better way to spend 2 hours in the sunshine than looking at wildflowers.
I am a total novice when it comes to flowers. In fact, as much as a novice as can possibly be. Cowslip, buttercups and a couple of grasses were as far as my knowledge stretched. That didn't matter to me because I love flowers and so I took the opportunity to learn from the experts.
Again, the walk was hosted by our knowledgeable and dedicated volunteers. Angela led the group with all spaces taken and 24 people in tow, around Silk Wood to look at what Westonbirt has to offer with its wildflowers.
After setting off through the downs, looking at various flowers like dandelions, silverweed, pineappleweed - Angela assures us there is a lot more than meets the eye to these plants we often dig out of our garden. From how dandelions help butterflies to some weeds that smell of pineapple and plants like red and white clover that are part of the pea family- fascinating.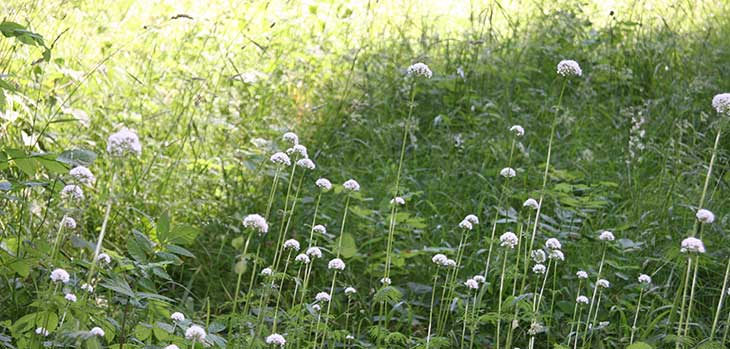 We then ventured into the woodland to talk about nettles. A lot of us dislike them for either their nasty sting or their overpowering presence in our gardens, but unbeknown to me they are really important for insects like butterflies and in a previous life their fibres were used to make cloth. I immediately felt very guilty about chopping down a patch of them in my garden over the weekend.
From magical myths about weeds being hung over doorways to keep away the devil (herb bennet) to ones with roots that look and taste like Hazlenuts (pignut), others used to make sedatives, and ones that are believed to aid mosquito bites as dock leaves do to nettle stings. There were many uses of wildflowers that I see in my garden, or out and about, that I would have never known.
It's not just the flowers either. The grasses selection was fantastic too. From the soft and strokable tufted hair grass, to the goose grass that I have got caught up in many times as a child. There was even a crested dog tail grass, the names were as fabulous as the specimens themselves.
Some of the most impressive flowers we saw were 4 different varieties of wild orchids – absolutely gorgeous. I would thoroughly recommend coming on the wildflower walk just to see these in all their glory. Common spotted, pyramidal, bee orchid and butterfly orchid. I felt very privileged to have seen 4 types, considering we only found one Bee Orchid! The wild lilies were incredible as well. I have never seen them in their natural setting and they were quite a thing of beauty. We saw white and pink Martagon Lilies, everyone's cameras were out and we were all queuing to get a glimpse, I have never seen so much excitement over flowers, but it was worth it. They were the most majestic flowers, as tall as me and with the most beautiful colours and shape.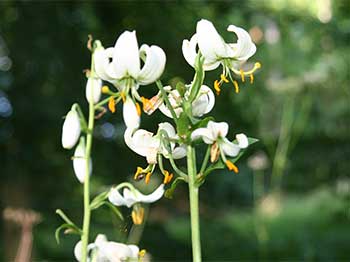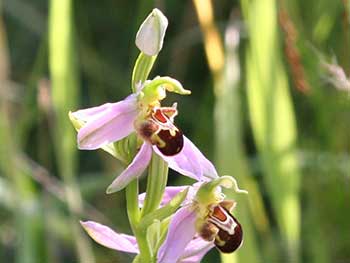 Walking down Palmer Ride, which I personally think is the most beautiful wildflower meadow and watching the many butterflies and bees land on the flowers, I thought to myself, there is more to Westonbirt than trees. Trees here are undoubtedly an incredible spectacle, unimaginably beautiful, diverse and magical… but the flowers, the grasses and the wildlife can be too. It's a haven for nature as well as an arboretum.
It's very sad to think that wildflowers are in decline. The flowers here remind me of many meadows I have walked in over the years, but most prominently my parent's wildflower area they had in which they and I relaxed during many summers in my childhood.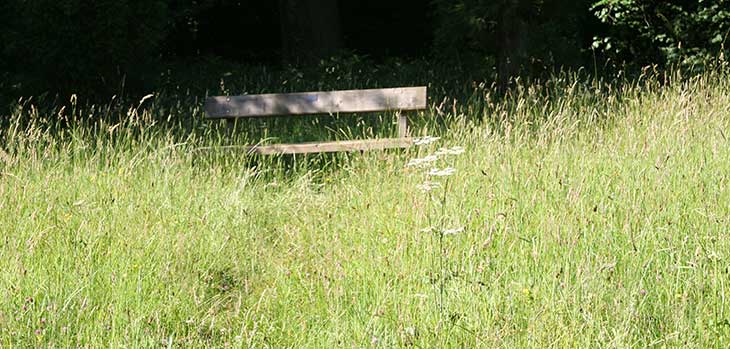 A lady on the walk had done just the same, created her own wildflower patch, something I think we should all consider in a bid to keep these beautiful and important flowers alive.
---
When you visit next time, walk down Palmer ride and take in all the flowers we have here. It really is something special. Better still, take a wildflower walk for yourself, you won't regret it.