We're going on a Hickory hunt!
---
Next week, Tree Team supervisor Rich Townsend, RBG Wakehurst Place arborist Jon Harmer and I are jetting off to the United States on a rather exciting mission - to collect seed of tree species which will further enhance the wonderful collections here at Westonbirt and beyond!
We are particularly keen to boost our Plant Heritage National Collections of Juglandaceae, Acer species, Tilia and Staphyleaceae and shall explore areas where we hope to find seed of these that will help us achieve this. We shall travel from Illinois through Missouri towards the south eastern states of North and South Carolina and Georgia - regions that are home to more than a few of our National Collection species, notably the hickories (Carya spp.), which are renowned for their autumn colour and stature in the landscape.
On our way we shall also collect seed of species which grow with our key targets and are hopeful that in time (and with more than a little TLC from our excellent propagator) what we collect will bring some more American flavour to the Westonbirt landscape.
On the way we shall visit botanic gardens, utilising herbaria to further familiarise ourselves with the diverse range of plants we hope to have the opportunity to collect and will be working closely with regional experts who will aid us in our quest to boost the Westonbirt collection both in terms of species and plants of known wild origin. Fantastic!!!!!!!!
For part of the expedition we will be joined by Interpretation Support Officer Susanna Byers, who will be documenting the trip on camera and film for interpretation purposes!
Seed collected will also be shared with our partners at Bedgebury National Pinetum Forestry Commission (including Forest Research), Royal Botanic Gardens Kew (including Wakehurst Place), Millennium Seed Bank, Royal Botanic Garden Edinburgh, and University of Oxford Botanic Garden (including Harcourt Arboretum).
---
We shall endeavour to provide words and pictures along the way, to give a flavour of how the trees grow in their native range and a glimpse of some of the species we hope to see more of here at Westonbirt in the not too distant future!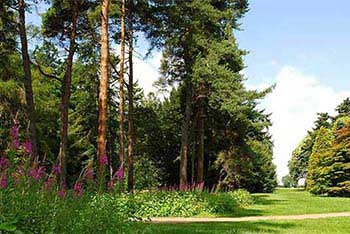 CATEGORIES