Westonbirt Unseen
---
Sensory experiences of the 'picturesque' at Westonbirt
Westonbirt Arboretum is widely celebrated for its picturesque landscape. It's a passion that has inspired people to search for picture-perfect landscapes since the 18th century. When we think about the picturesque at Westonbirt, we typically imagine rich autumn colours, magnificent redwood trees reaching up to the sky and spectacular spring blooms. But perhaps there is more to the picturesque than meets the eye? Sarah Bell, Sensing Nature, University of Exeter.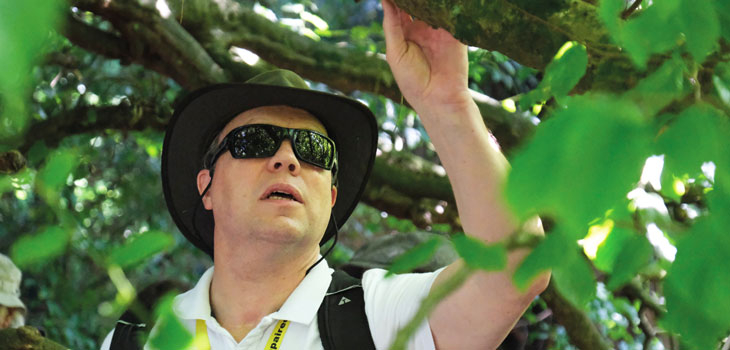 Westonbirt Unseen is a new initiative that explores the ways in which people experience the arboretum, using different senses. It's a collaborative project between the arboretum, Andy Shipley of Natural Inclusion, and Sarah Bell of Sensing Nature and the University of Exeter.
Over the past year, our project team have been working with blind and partially sighted volunteers; Mark, Louise, Barbara and Mike, who are our sensory guides. Our guides immerse visitors in wonderful new sensory journeys around the arboretum, discovering rich scents, sounds, textures and other sensations amidst Westonbirt's unique treescape.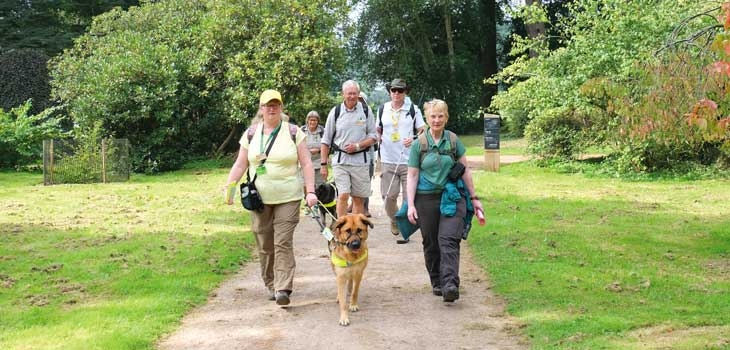 Andy Shipley of Natural Inclusion explains, "As a visually impaired nature connection practitioner, I am interested in how greater use of our non-visual senses affects the way people experience the natural world. This project seeks to change perceptions about the experiences of visually impaired people and demonstrate that there is so much to be gained from exploring nature through another perspective."
Reflecting on the role of the picturesque in shaping the sensory experiences at the arboretum, our guide, Louise, explained, "We talk about the picturesque style, and how it's a very visual concept, but actually the picturesque also works incredibly well for what we're doing here. We can move from one tree to the next and they all have different shapes, sizes and textures. So, it's not just the visual impact, it's the range of phenomenal tactile experiences within a really small area and that includes the atmosphere around the trees too!"
This project seeks to change perceptions about the experiences of visually impaired people and demonstrate that there is so much to be gained from exploring nature through another perspective.
Delving further into sensory experiences, sound artist James Bulley has joined the project and has brought Westonbirt's rich sensory history to life this spring, through a series of Sensing History installations at the arboretum.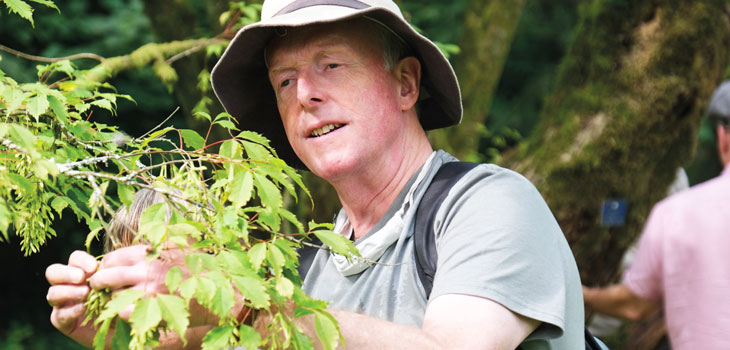 These installations complemented our thought-provoking Fragile with Attitude exhibition that finished this week. Contemporary artist, Zoe Partington, and six fantastic Art Shape artists – Naomi Said, Chloë of the Midnight Storytellers, Eleanor May (Cat in the Moon), Lisa Barnfield (The Green Lady), Julia Nigh (Duck & Dot) and mixed media abstract artist, Sarah Goddard – have been 're-storying' Westonbirt's landscape through their own experiences.
Zoe explains a little about the Fragile with Attitude exhibition, "In an ableist world, disabled people are often overlooked or marginalised into certain categories that can be disempowering. Our exhibition is about the stories and lives that are often misrepresented within our society. Westonbirt Arboretum provides a space for framing new perspectives of a 'fragility' in nature that impacts on us all".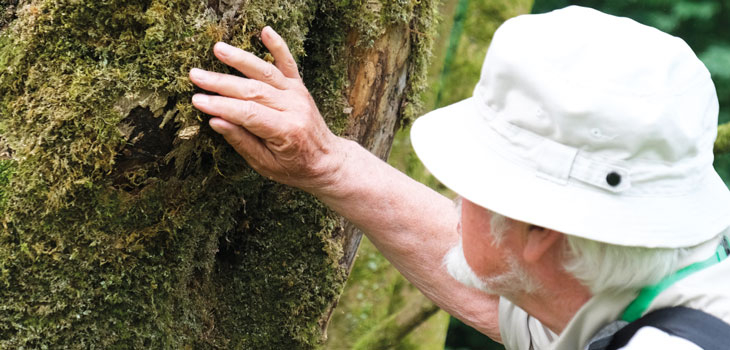 Through these activities, Westonbirt is spearheading new creative and collaborative approaches to the visitor experience and social inclusion, demonstrating how and why nature is for everyone.
Get involved
While the 'Fragile with Attitude' exhibition and Sensing History sound installations have now left Westonbirt you can still join one of the Sensing Nature walks to explore Westonbirt with all the senses. Go beyond the visual beauty and be guided on a tour to experience the textures, sounds and smells as the arboretum puts on its spring display.
Walks occur at 2pm on the second and fourth Friday of the month between April and September.
---
Find out more about the Sensing Nature guided walks...