Woodland Design Workshops Inspires Young People
---
In an exciting development for the Silk Wood Community Planting Project, I recruited schools in Gloucestershire, Wiltshire and Bristol to help me design the new community woodland. This woodland will replace the areas of clearfell where ash has been taken out due to dieback. Eight schools and over 200 pupils took part in the woodland design workshops which has provided a lot of ideas for the community woodland, some a little more extravagant than others.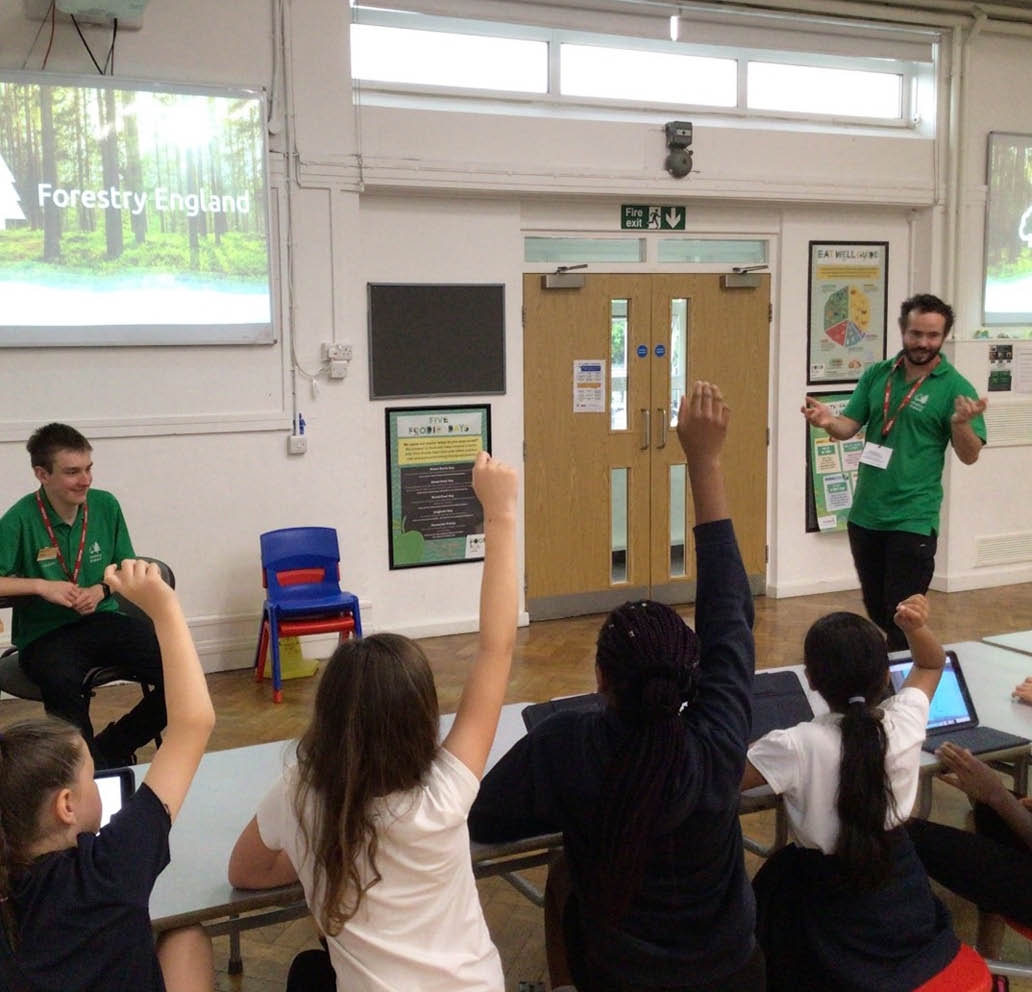 Sessions started with the basics – what is a tree and how does it work? Following this was a brief introduction to the world of forestry, where we talked about the importance of trees and forests to people, animals, and the environment. I was pleasantly surprised with the pupil's knowledge – I definitely didn't know about coppicing or flood mitigation at age 8!
We then spoke about the concept of designing woodlands, which involves thinking about what species of trees to include, where footpaths can go and other features such as benches and sculptures. This lead on to the main activity, the students were asked to design their very own Silk Wood Community Woodland. They were given A3 sheets with the boundary of the project site.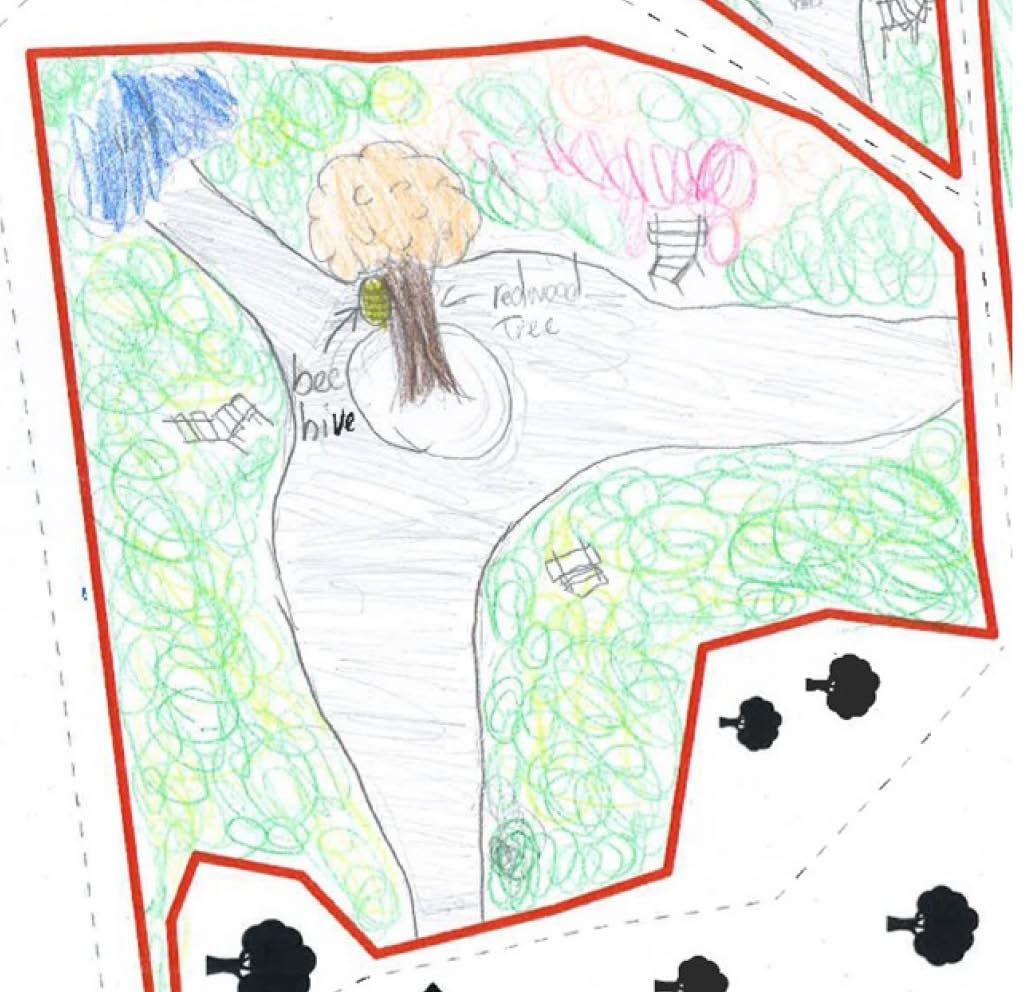 This design included a redwood at the centre of a crossroads which I think would be a lovely idea. We aren't planning to include redwoods in the species mix but having a single tree or even a grove of trees within an island surrounded by a footpath would be an interesting feature.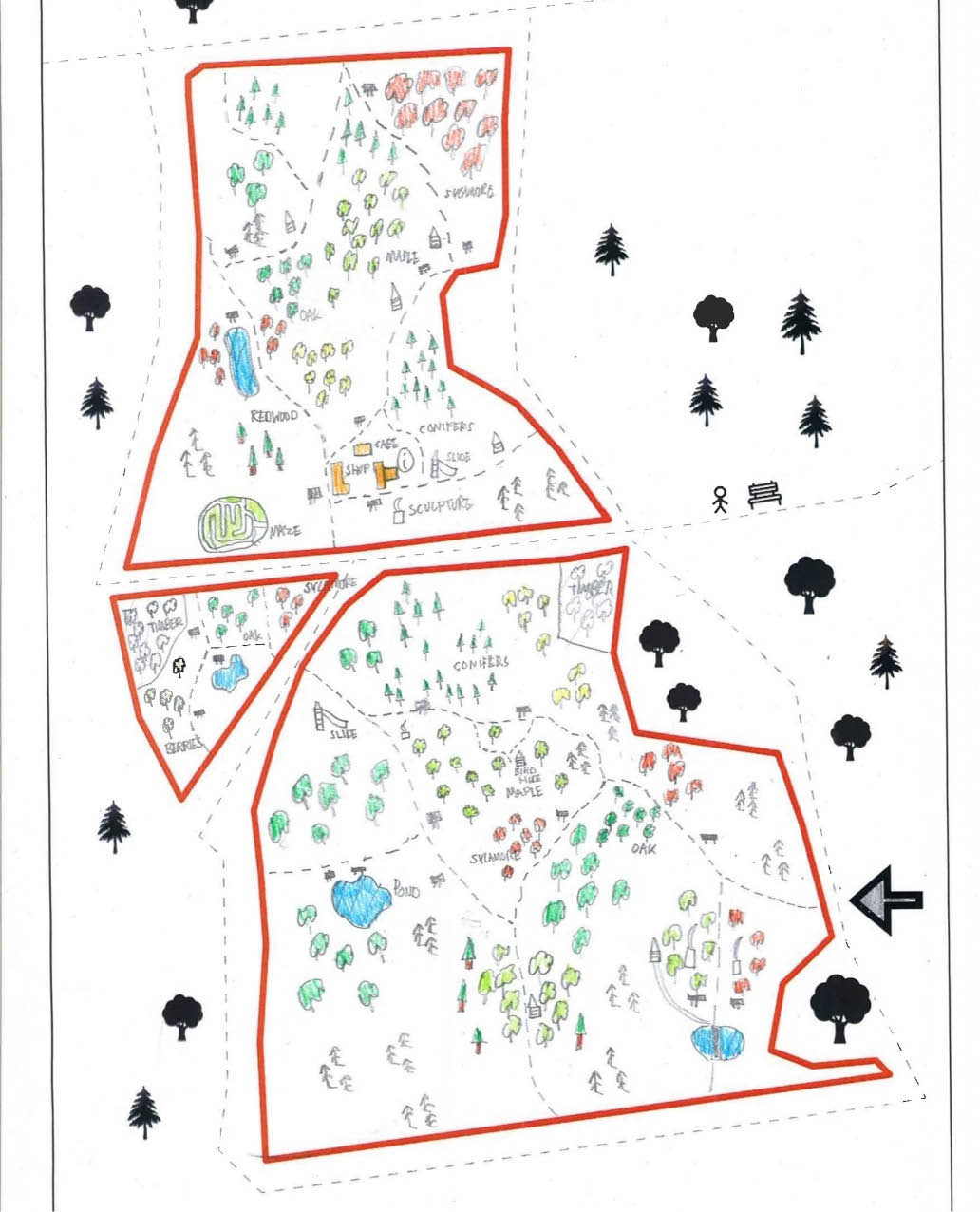 I thought this design was neatly thought out with labelled mixed tree species. We won't be including a shop or a café within the ancient woodland, however.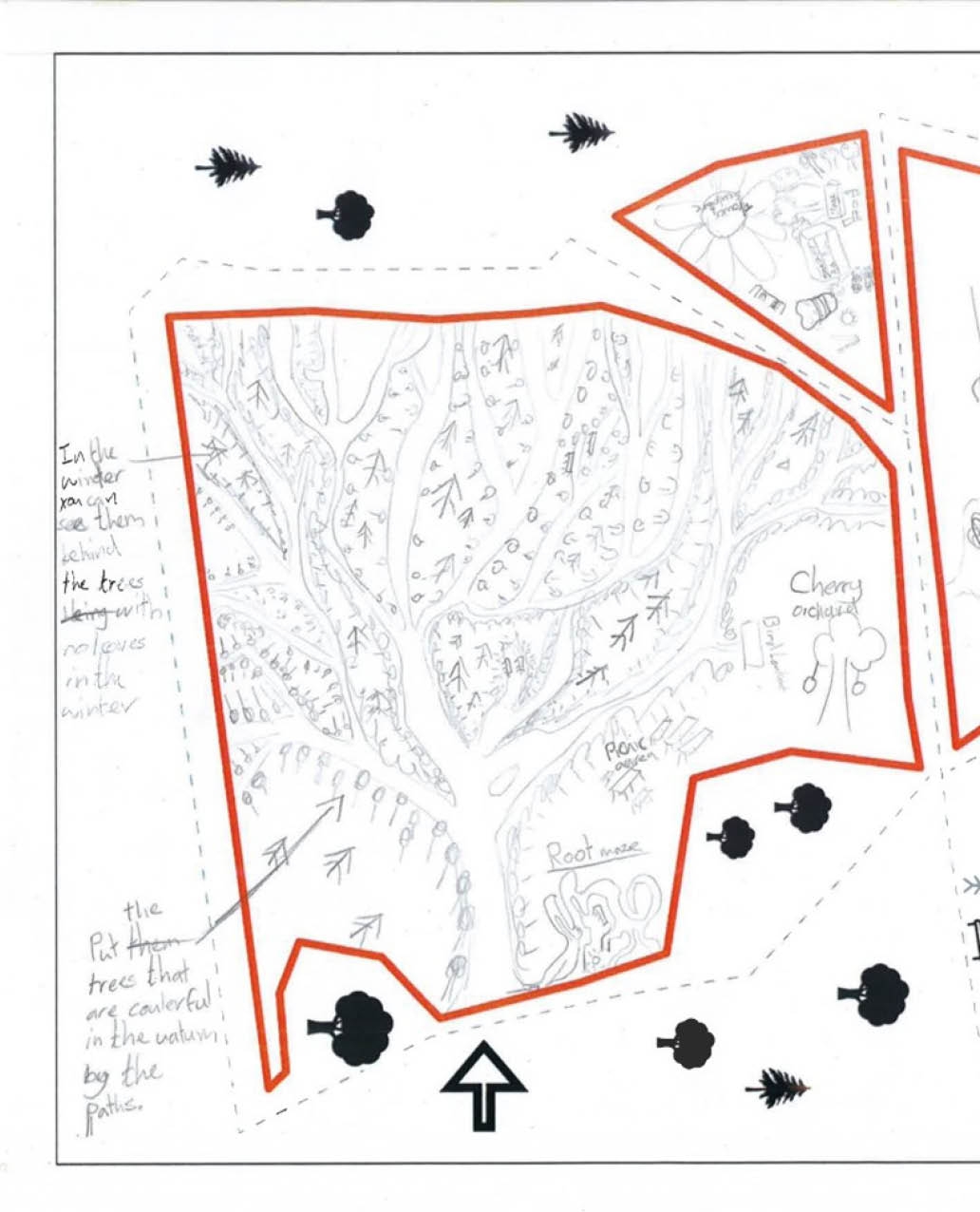 This students idea to shape the footpaths like a tree would be an interesting concept, we won't be including quite so many footpaths but a simpler tree shape would be feasible.
With over two hundred designs, I will be choosing ideas which I think can be brought forward, these are likely to be footpath placements, or perhaps some novel ideas. It is my hope that the pupils who took part in the workshops may look at woodlands a little differently, and maybe have thoughts about why they were designed or managed the way they are.
---
Read more about Oscar's role...