A different kind of demonstration...
---
Thanks to generous donations given to support the restoration of Westonbirt Woodworks the next phase of the project is well under way - creating a Demonstration Area.
For our eagle eyed visitors you will have noticed a substantial change to the existing buildings which form part of the Woodworks' site.
Over the last couple of weeks, we have been busy commencing works to reinstate the roof of the existing 19th century cattle barn and carry out some much needed restoration. This Victorian agricultural building is an important feature within our Grade 1 landscape and was once part of the original Holford Estate. The building is one of a handful of original Victorian buildings within the Arboretum so it's fantastic to see it being restored and utilised as part of Westonbirt Woodworks.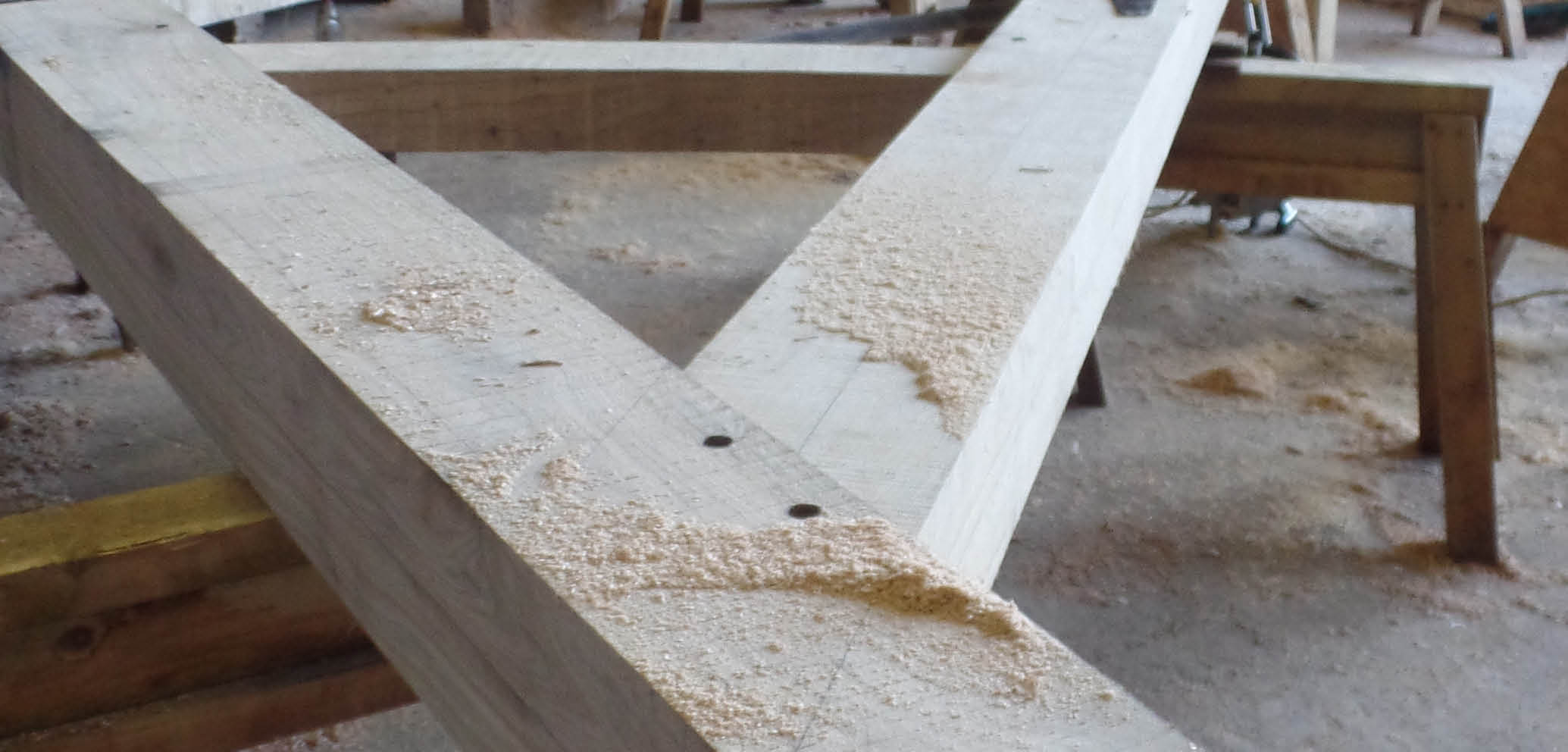 Whilst the existing building, home to the Woodworks shop, will remain untouched, our team of skilled contractors will be working hard to bring a new lease of life back into the adjoining barn structure.
Taking great care to restore the building, we have been erecting a new oak timber frame to form the main roof structure. Mimicking characteristics of the existing timberwork, all of the oak used has been sourced from the Arboretum itself as part of our routine woodland management and coppicing. The oak was milled on site and then transported to a local yard to be shaped into specific components by a team of timber framers.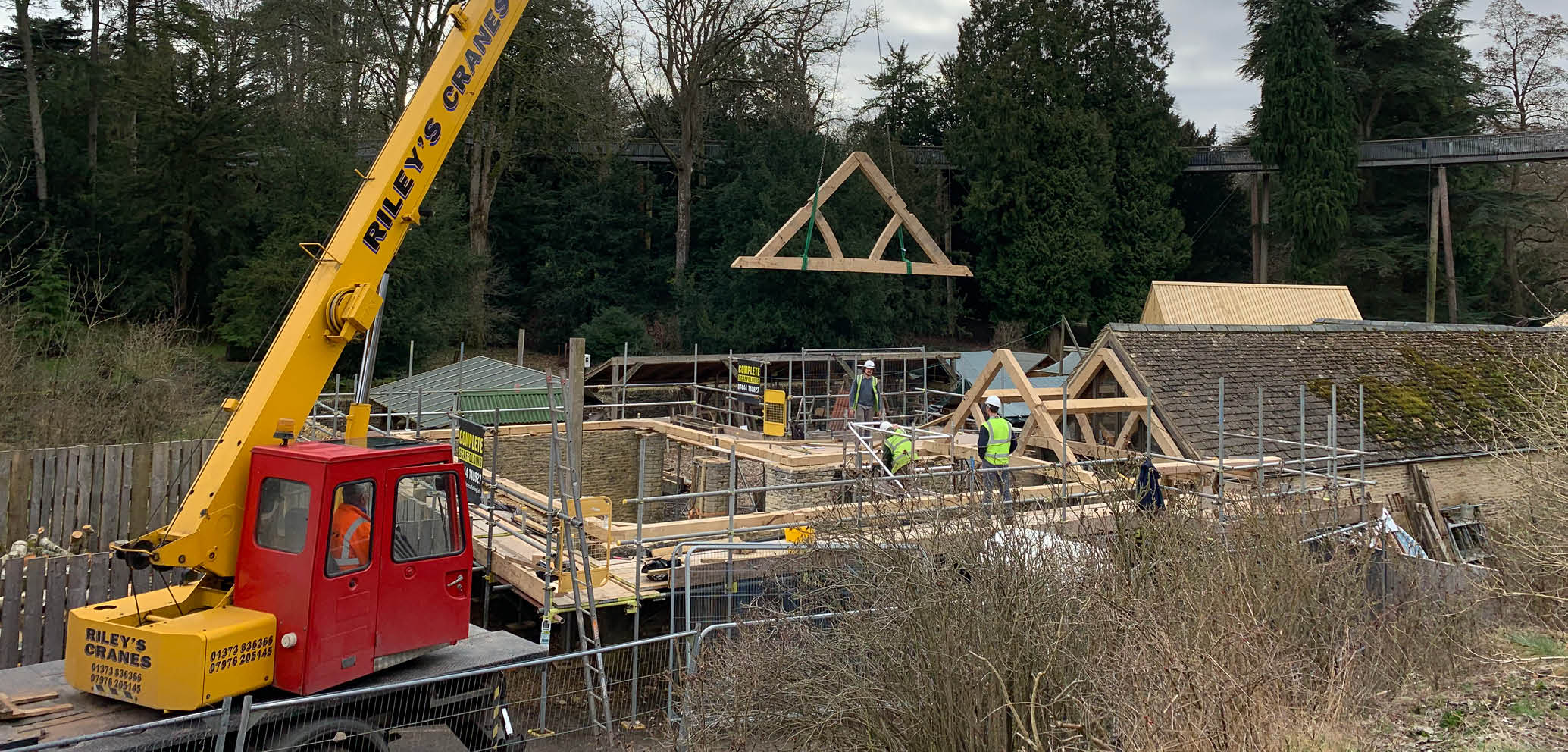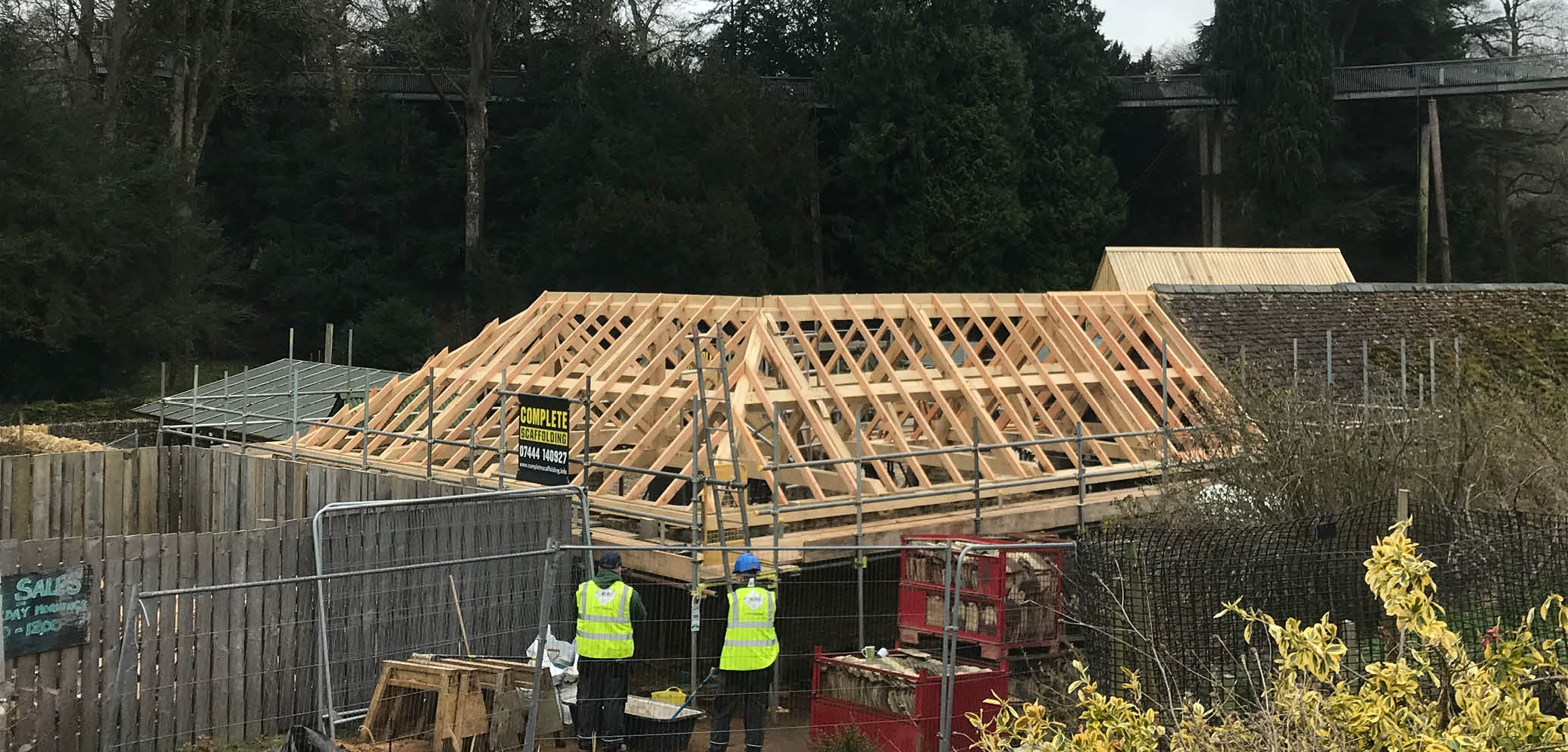 Once back on site, each piece was craned into position with precision to ensure that all the pieces fitted together like a giant jigsaw puzzle. With the main frame in place, each of the larch rafters could be cut to size and fitted ready for the reconstituted stone roof tiles to be fixed into positon. These stone tiles have been specifically chosen to ensure that they are in keeping with the existing roof structure, which is a mixture of original stone tiles and reconstituted stone tiles.
We have also been busy restoring and repairing the masonry that will support the new roof. In particular, one of the original stone piers has required some substantial rebuilding in order to be structurally sound again. Other sections have undergone some minor repair and repointing using lime mortar, which is used in heritage restoration.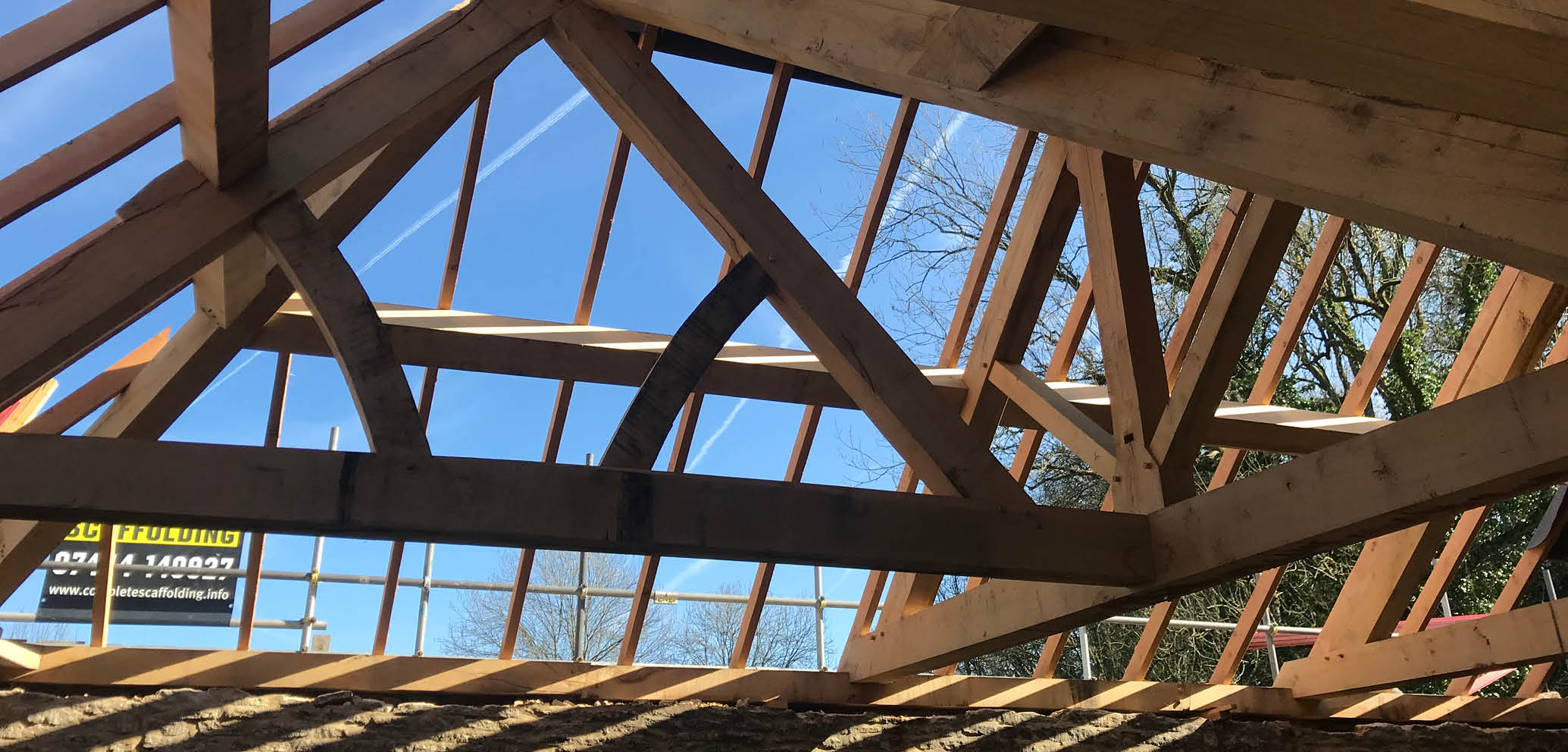 In the next few weeks a new heritage style roof light will be installed between the existing stone roof and the restored roof. Once complete the Demonstration Area will provide a fitting entrance to Westonbirt Woodworks and its shop where you can by all manner of 'woody items', from chairs, to cheese boards and everything in between. The space will also provide additional undercover area for Westonbirt Woodworks to expand their existing offer and showcase a range of different crafts and skills which will run alongside the hugely successful Windsor Chair Making courses.
---
Our charity makes the fantastic work that goes on at Westonbirt Arboretum possible thanks to donations from our members and supporters. By giving just £10 to our community programme you are helping support disadvantaged members of our community, giving them the chance to be immersed in nature, learn new skills and develop a sense of belonging. Please donate here...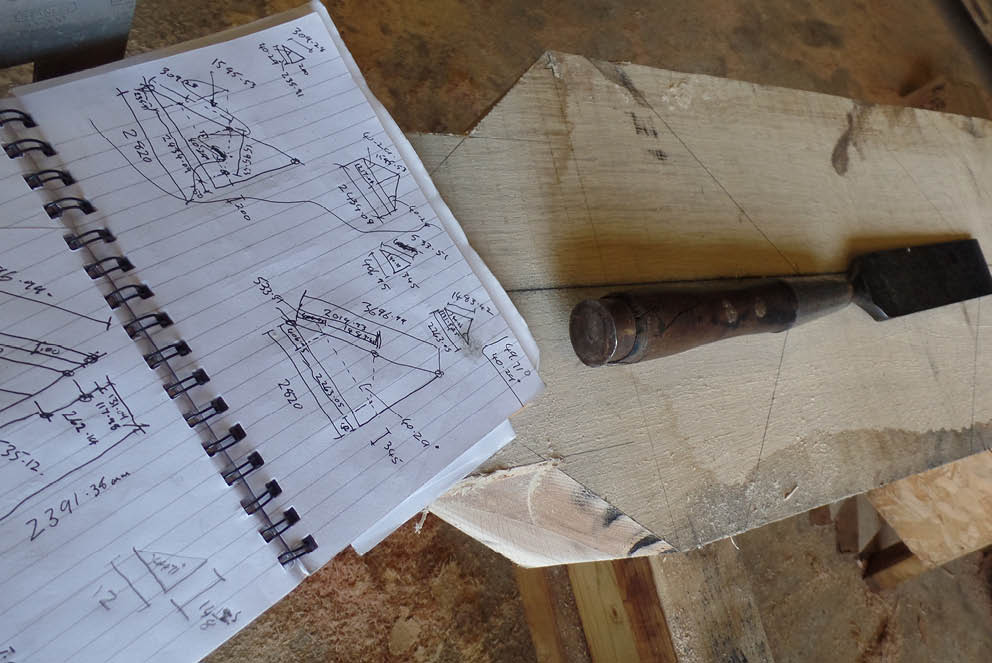 CATEGORIES