A record breaking result
---
We're really excited to announce a record breaking result this year! £14,039 has been raised to date, which will help support environmental conservation work and projects that help to connect people with trees.
Here we focus on just a few of our fab fundraisers:
Lisa Cotter - Top fundraiser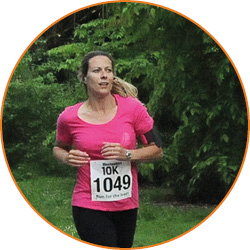 "Westonbirt is a very special place for my family, I have visited the arboretum since I was a child and continue to do so with my own daughter. As members, we visit as frequently as possible. For the past few years I have contemplated running the 10k. However, this year I decided it would be a great incentive to improve my fitness and also raise money for an amazing place (what's more… by raising money I'd then have no excuse to talk myself out of doing it).
The weather was amazing on the day and the atmosphere was great with so many people supporting. Running with so many other people was brilliant and really inspired me to do my best… although the last hill was a bit challenging on tired legs!! I'm so pleased I ran and was able to help Westonbirt Arboretum in my own small way. "
Julian Hopkins
"I decided to run the 10k because Westonbirt is a very special place to me… I think that an event like this is really important, as it raises an awareness of the arboretum to a wider audience.
Spring came early this year, and I hadn't been to the trees for a few weeks, so I was overwhelmed by the new growth of flowers and trees alike. It looked simply stunning. The route was clearly marked, and took in all of the arboretum, so whatever your reason for running, whether serious, fundraising or just for fun, you couldn't help getting lost in the beauty of it everywhere you looked.
I feel honoured to have been able to support such a great cause, and one that gives so many people of all walks of life such happiness and pleasure.
Charlotte Stirling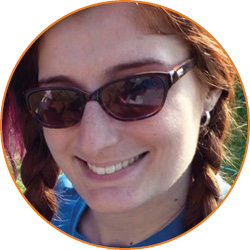 "I started running a few months before with my friend and we both decided to set ourselves a challenge, so signed up for Westonbirt's 10k because of the stunning location. We felt a great sense of achievement after completing it.

It was a great evening, watched and supported by family and friends. I spent many great days at the arboretum as a child and now as an adult , so I was more than happy to raise funds for the trees"
Tara Chambers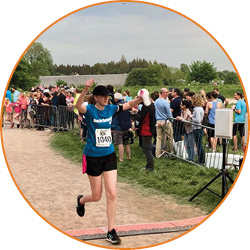 "This was my first ever 10k and so I called upon family, friends and colleagues for support my fundraising. My 'Tasty Tuesdays' bake sales went down a treat! I chose to run for the Friends of Westonbirt because since joining the Forestry Commission, Westonbirt Arboretum has become a place I love to visit for both work and pleasure with many fond memories made and hopefully many more to come. This was my chance to give something back"
Jess Willats and Ben Jones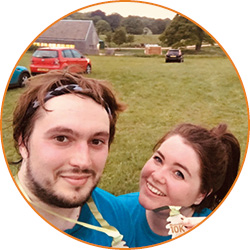 "This was our first time running a 10k! It was tough but so magical running through the trees as the sun was going down, and all for such a great charity."
Sarah Steed - Earlybird prize draw voucher winner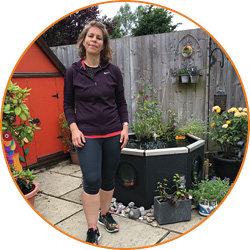 "My order from Runners Need arrived and I have already been out running in my new outfit today – thanks so much. I feel very lucky to have been the winner. Looking forward to the 10k next year!"
Dan Lygo
"It was another fabulous day at Westonbirt for this year's 10k. The other competitors, volunteers, and organisers make it a really relaxed and friendly event, that I will certainly be running again next year."
Sarah Wolferstan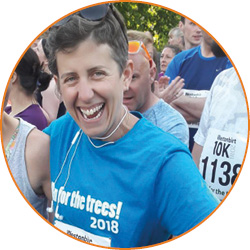 "I live locally and have enjoyed the arboretum on countless occasions both alone and with my young family. I've never run a 10k so it seemed a golden opportunity both to take my running up a level and help look after the trees. Plus I know the race sells out quickly so didn't want to miss out. Racing somewhere beautiful was definitely a motivator."
---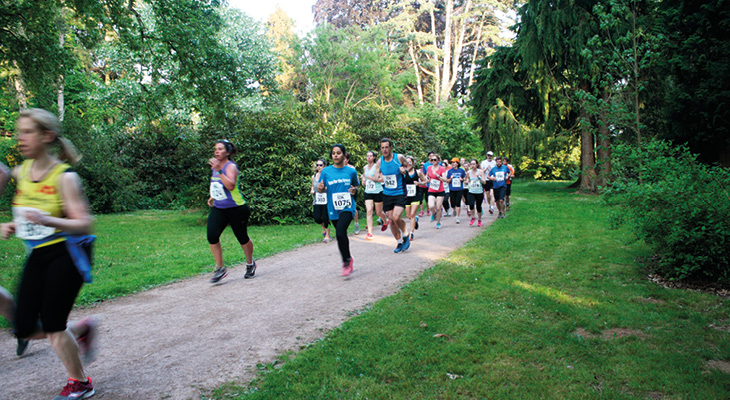 CATEGORIES