Feeling Blue?
---
It's the fourth week in January, festivities have ended, we've all fallen off the New Year diet bandwagon, and the weather doesn't show any signs of improving yet. No wonder today has been come to be known as Blue Monday! Not due to the fantastic blue skies we often see here at Westonbirt Arboretum but because many will be feeling particularly low today.
Being active and getting outdoors has been proven to provide a great boost to your mental well-being, and we want to encourage you to find some time soon to explore the great outdoors. Whether it be walking, running, cycling, or even mountaineering, there are a range of benefits for both your body and mind, including improved sleep quality and self-esteem, as well as reduced stress and anxiety levels.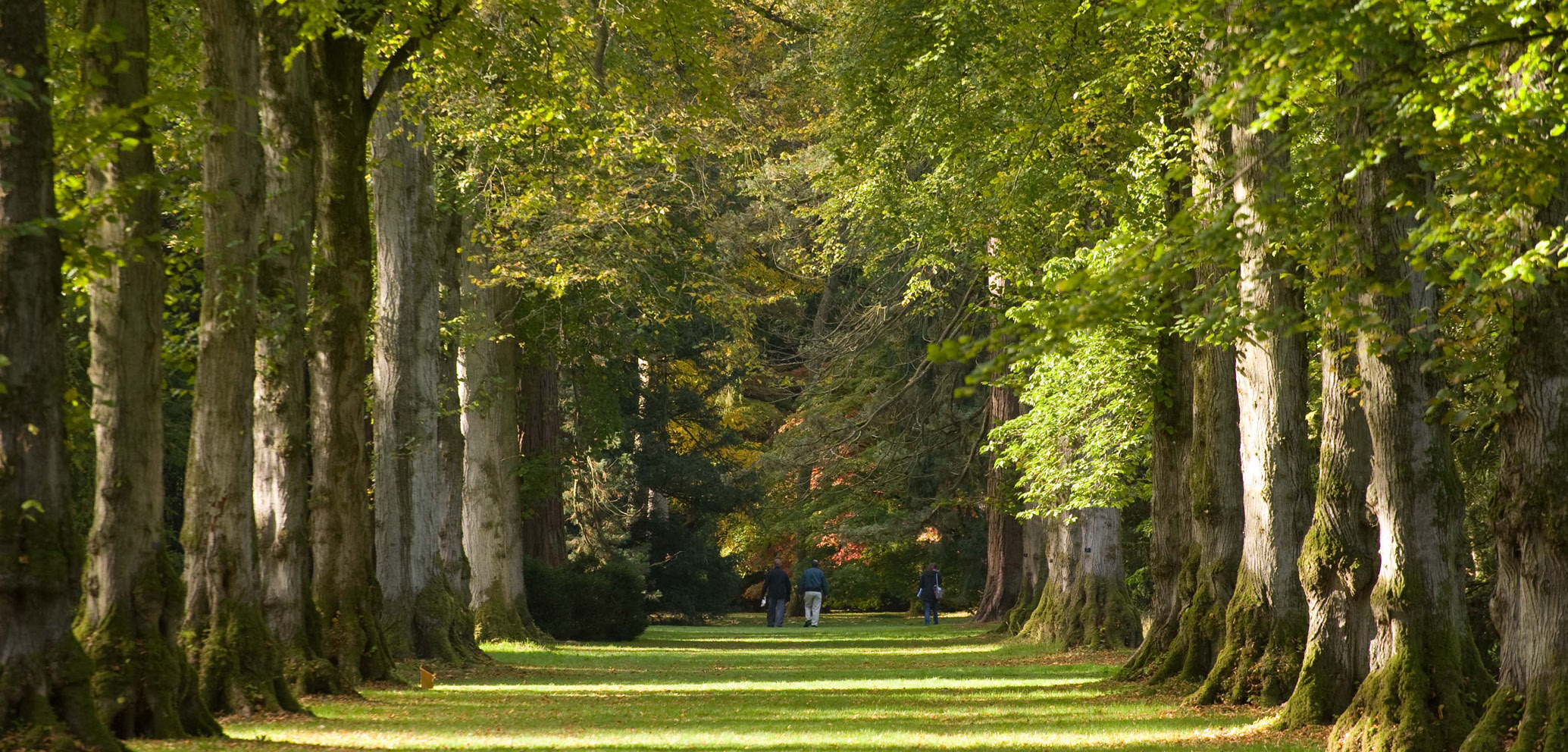 At Westonbirt Arboretum, we have an expansive network of paths meandering through majestic trees inviting visitors to follow them and begin to relax on a gentle stroll. Of course, a ramble off the path is absolutely encouraged here – so if you see something interesting and you'd like a closer look, be brave and take a look! Have you been to the bird viewing shelter yet? From stunning Giant Woodpeckers, European Goldfinches to Pheasants and Eurasian Blue Tits, there is a wealth of wildlife to be seen.
I've been on one walk this year – is that enough?
Research suggests walking regularly, even in the colder seasons, can be a great way to relax and unwind. With many of us sitting down much of the day, glued to our desks, staring at our computer screens – taking a morning, lunchtime or evening stroll is something many of us could do with. Immersing yourself in the sounds, smells, and visual spectacles around Westonbirt Arboretum on a regular basis gives you the chance to observe the seasonal changes, noticing things you may have missed before and taking part on a guided walk could reveal rare specimen, champion trees and even cultivate ideas for your own garden!
What if I can't be active?
Here at Westonbirt Arboretum we have a range of mobility scooters to hire for free, so those who would still like to enjoy the benefits of time amongst the trees can. However, they can get booked up quite quickly, particularly on busy weekends, so please phone Visitor Services on 0300 067 4861 ahead of your visit to book a mobility scooter.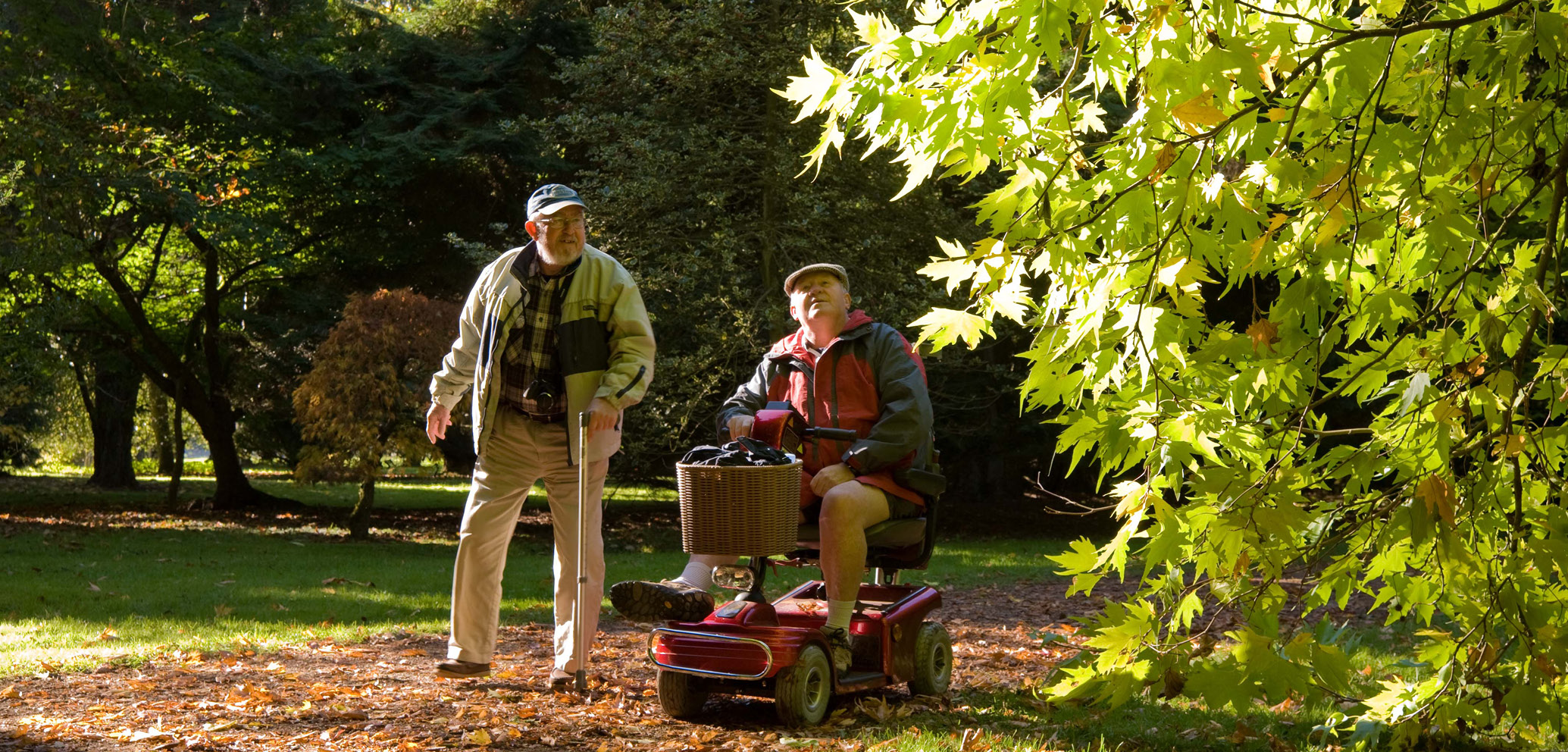 I have children with me, won't they get bored?
In our experience children make the best woodland explorers! There's so much for them to discover here at Westonbirt Arboretum. Our Gruffalo sculptures are a firm favourite, with the Gruffalo and friends being found along Loop Walk in the Old Arboretum and the Gruffalo's child in Silk Wood. Not only that but Westonbirt has just launched a brand new Zog trail – head on an exciting forest journey with Zog and his friends, following the trail markers through the woods, collecting stars as you complete challenges along the way. The Old Arboretum also has a Natural play trail, which is the perfect place for building dens, scrambling over logs and much more.
With a Friends of Westonbirt Arboretum membership one of the great benefits is that you can bring in up to four of your own children or grandchildren for free! Take a look at all the benefits here.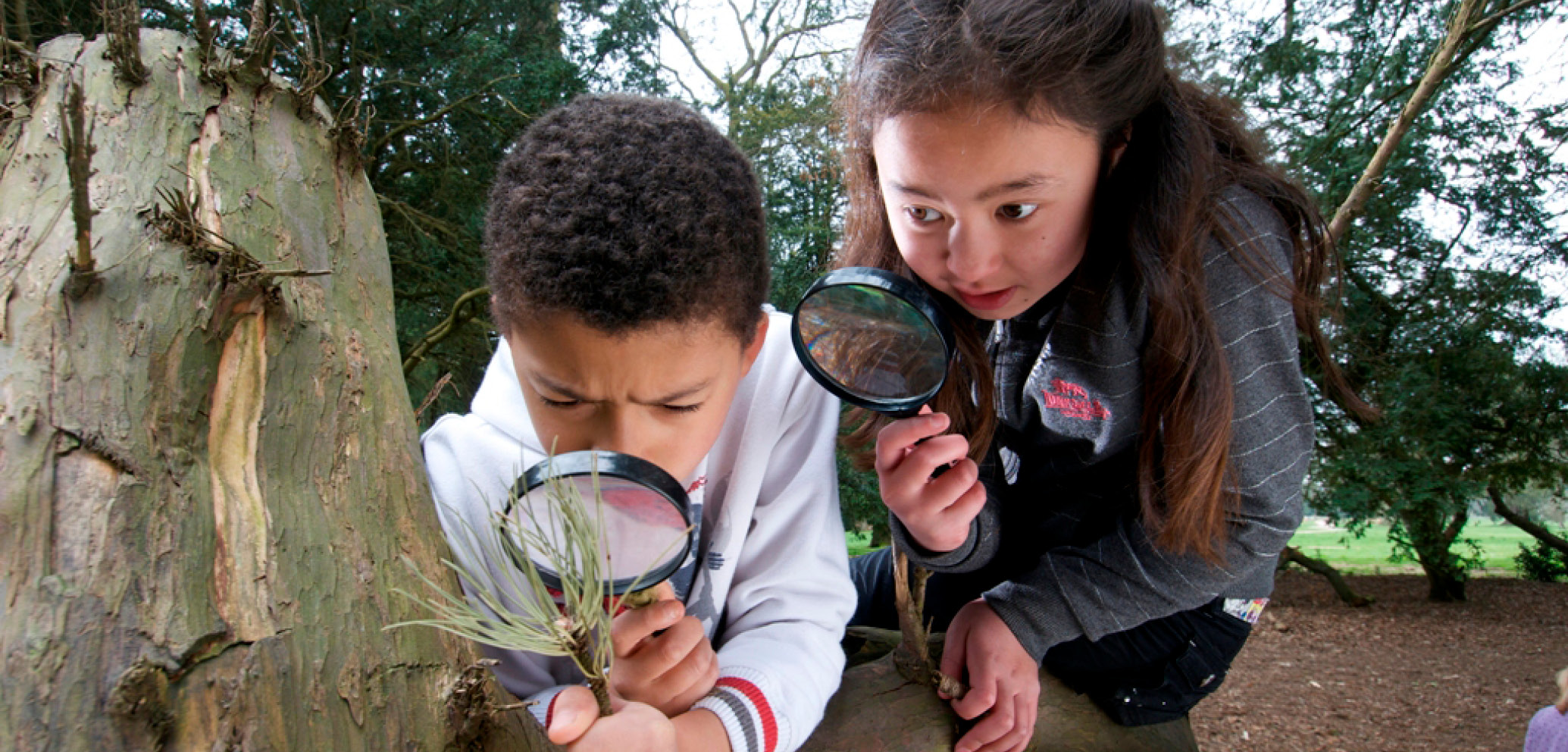 I'd love to visit but I'd like to bring my dog for a walk too!
No problem! Silk Wood is perfect for dogs to enjoy playing off the lead, there are plenty of paths to stick to or if you're feeling courageous take a step or two off the beaten paths to explore this ancient woodland. After so much fun maybe you'll treat your canine friend to a well-deserved drink and tub of dog friendly ice cream from the restaurant!
Just remember to respect the dog free zone (Old Arboretum) and keep dogs on leads across the Downs as we have cattle grazing. Find out why we have cattle at Westonbirt Arboretum here. If you're ever unsure of the rules in the arboretum, speak with one of our volunteers at the Welcome Building on arrival.
Why should I become a Friend of Westonbirt Arboretum?
Membership starts from just £39 for a whole year of unlimited entry to the arboretum 364 days a year. The membership fee goes directly to supporting Westonbirt Arboretum, ensuring our stunning landscape is beautifully maintained, developing conservation research, providing learning and community programmes, and ensuring accessibility for all.
The support of members and donors keeps Westonbirt Arboretum running, ensuring future generations will be able to discover the beauty of the UK's National Arboretum. Being a Friend could not only help your mental and physical wellbeing but be the start of creating a lifetime of memories with family and friends.
Find out more about the benefits you will receive here or if you're ready to support Westonbirt Arboretum sign up here.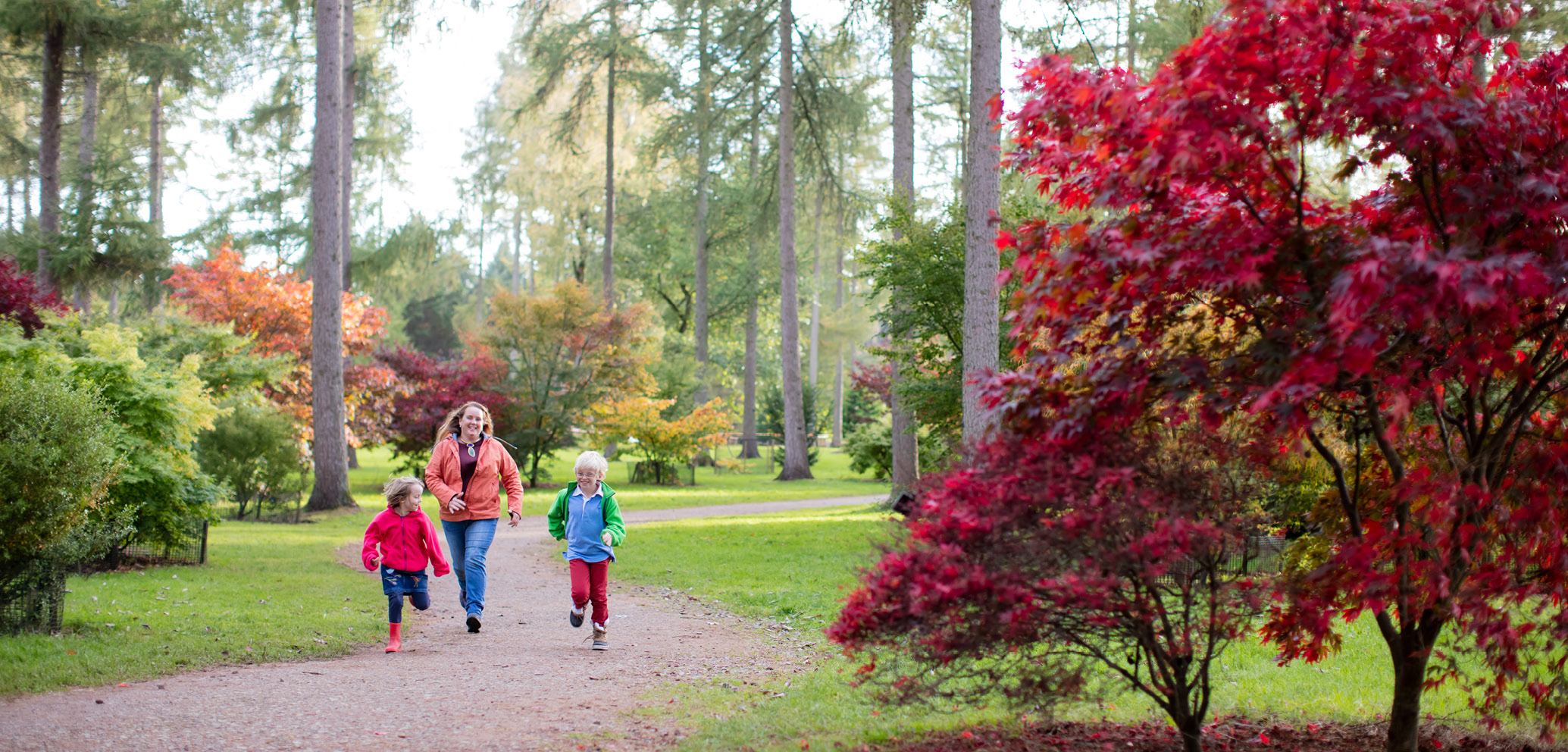 I'd like to visit first before signing up to membership
Great! That's a perfect way to see whether Westonbirt is a place for you to enjoy again and again. Find day admission prices on the Forestry Commission's website here.
Remember to keep your ticket from your trip and if you decide to become a member within 7 days of your visit and pay by direct debit just show us your ticket and we can deduct your ticket price from your membership fee!
---
Find out the latest news on our blog...
Why not take a look at how you can get involved at Westonbirt Arboretum? Find out about volunteering...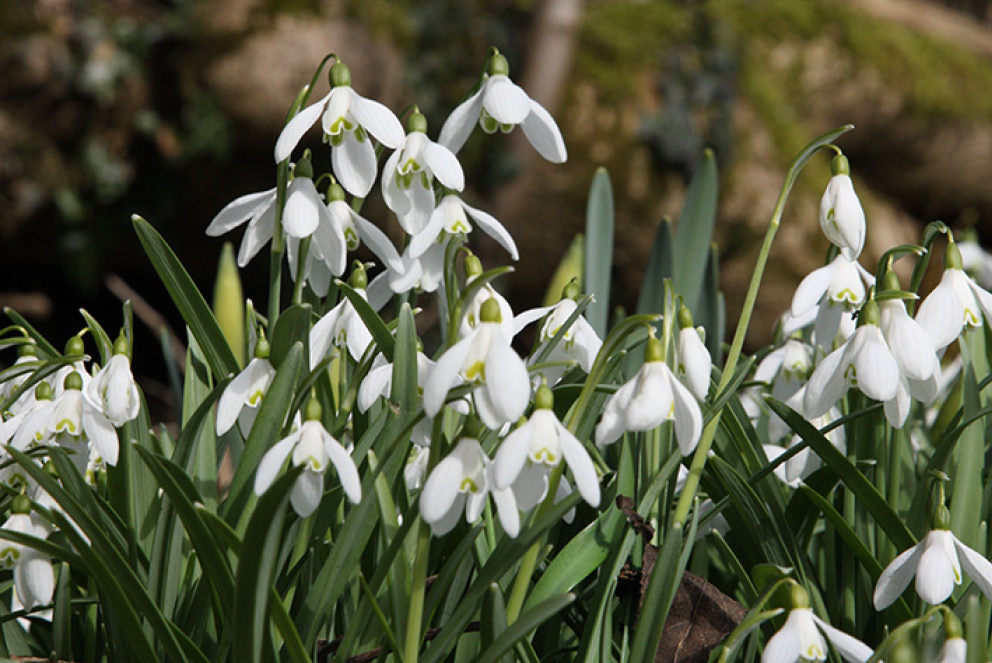 CATEGORIES