Global Recycling Day
---
'Every year, the Earth yields billions of tons of natural resources and at some point, in the not too distant future, it will run out.
That's why we must think again about what we throw away – seeing not waste, but opportunity.'
globalrecyclingday.com
Last year we began the search for sustainable materials for the seasonal education signs around the arboretum which could be recycled at the end of use. We tested a special paperboard from REELbrands, which is clay coated on both sides with a hard middle to keep it strong and durable. It can be digitally printed and holds up against our unpredictable weather in the UK!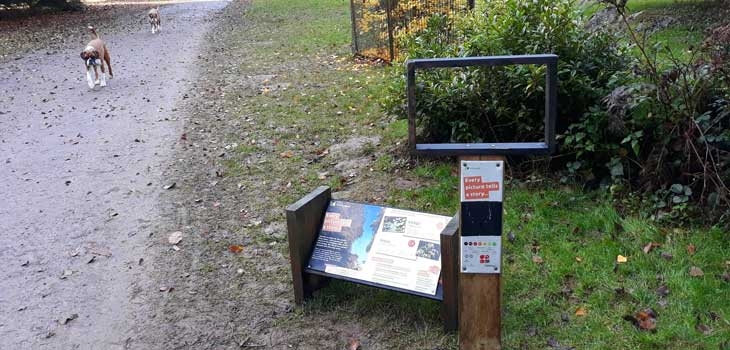 This material is plastic-free, 100 per cent recyclable, 100 per cent biodegradable and 100 per cent compostable, so once the sign has come to the end of its useful life, it can be placed into our normal paper/cardboard recycling stream at Westonbirt. A bonus is that the signs are made in the UK.
The new material has not only been used for the seasonal trails but also our Enchanted Christmas event and general visitor signs.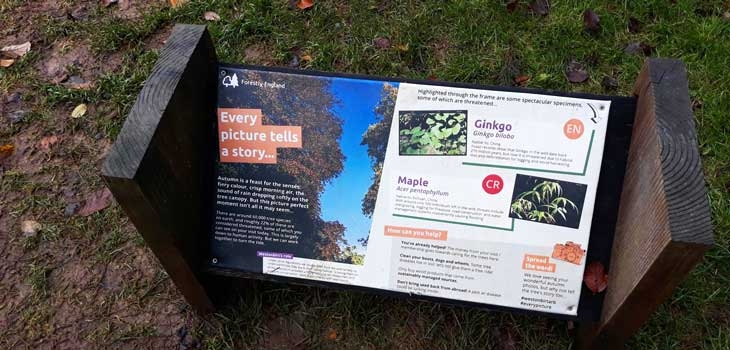 The results so far are looking good and we're hoping to continue using these paperboard signs for 2021 trails and events. Look out for them on your next visit – we hope you agree they look great and make you feel even better knowing they can be disposed of in an environmentally-friendly way!
This is just one change we've made for the better as we all strive to do better for our planet with a goal for Westonbirt to be waste-free by 2033. What change have you made at home?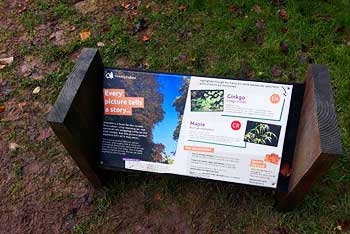 CATEGORIES